Although Japan was one of the Axis Powers during WWII, one Japanese diplomat did his best to mitigate the horrors of his country's ally, Nazi Germany. Before the war ended, he saved thousands of Jews from concentration camps, but ended up selling lightbulbs in order to survive.
Chiune Sugihara was first assigned to Harbin, China in the early 1930s as Japan's Deputy Foreign Minister where he learned German and Russian. Despite a promising career, he resigned his post in protest over how his country treated the Chinese.
Due to his experience and linguistic abilities, however, he was reassigned in 1939 to Kaunas, Lithuania as vice-consul; though his real job was to report on German and Soviet movements. Japan never trusted either country, which is why Sugihara also maintained ties with Polish Intelligence.
After the Soviet invasion of Lithuania on 15 June 1940, the Japanese consulate began dismantling itself since they already had an embassy in Russia. Sugihara and his family got ready to move to Berlin for reassignment, when they received an unusual visit on the morning of July 27.
Not many requested Japanese visas in Lithuania, so the staff were surprised to find about 200 men, women, and children massed at the gates of the consul. The unruly crowd tried to climb the gates, but security kept them back.
Sugihara asked them to send in five representatives. Their leader was Zorach Warhaftig, who explained that they were mostly Polish and Lithuanian Jews trapped in the country because of the Soviet occupation.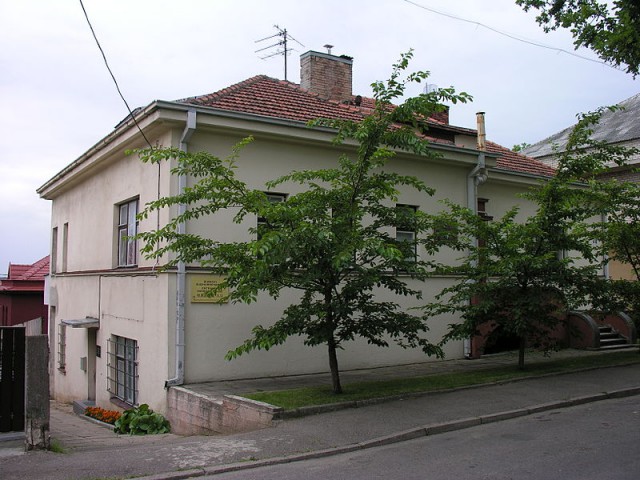 All were trying to get to Curaçao (then a Dutch colony) since it had no visa requirements – but to get out of Lithuania, they needed transit visas. Unfortunately, few countries were sympathetic. Even more unfortunate, neither was Japan.
Although Germany had asked Japan to adopt anti-Semitic policies, most Japanese neither knew what a Jew was nor particularly cared. All Japan wanted was that any visa applicant follow their rules and procedures which meant time, paperwork, and money.
Many of those standing outside had none of the above. Nor were they really interested in getting to Japan. They just needed official paperwork that would allow them to leave, which made Sugihara their last chance.
Over the next several days, the vice-consul thrice requested his superiors in Tokyo for a special permit for the applicants considering the circumstances – but their response was always "no." Anyone wanting to enter Japan had to follow proper protocol regardless of their religious affiliation or circumstances.
Since about a third of Lithuania's urban population were Jews, the crowds outside the consulate continued to grow. Despite the threat to himself, his wife, and four children (all of whom lived at the consulate) Sugihara decided to disobey Tokyo.
He began writing out 10-day transit visas to Japan.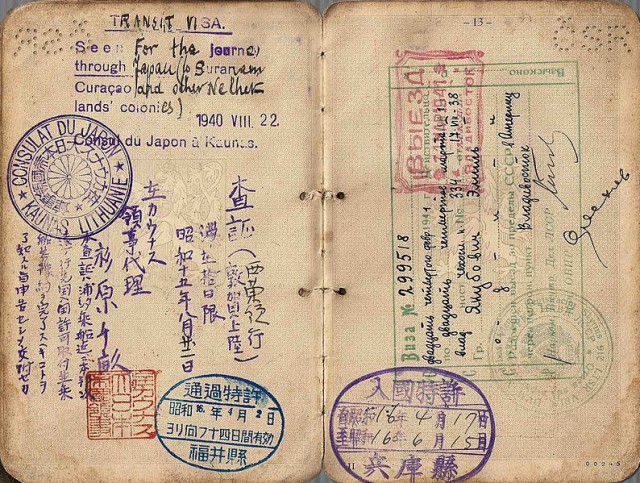 To make sure they got out, he negotiated with Soviet officials so that his visa holders could leave the country on the Trans-Siberian Railway. They'd be allowed to reach Vladivostok, and from there, head on to Kobe, Japan. The catch, however, was that Jewish passengers had to pay five times more than everyone else.
Sugihara then spent 16 to 18 hours a day handwriting the visas, uncaring that half had no passports. For these, he accepted blank sheets of paper, stamping them with the consulate's insignia and affixing his signature and permit to them.
The number of those requesting visas grew even more. Moses Zupnik even requested transit visas for all the 300 members of the Mir Yeshiva. Sugihara granted it to the despair of his German assistant, Wolfgang Gudze. When Zupnik returned several days later, he offered to help Gudze with the paperwork, but Sugihara still had to handwrite the permits to make them valid.
He even asked his superiors for an extension so he could stay in Lithuania longer, but it did no good. In August, the Soviets ordered the consulate closed. The family moved into the Metropolis Hotel on August 28 where Sugihara continued to write even more visas.
On September 4, they finally made their way to the Kaunas Railway Station. From the window of his coach, Sugihara continued to handwrite visas, throwing them out the window to the desperate crowds gathered on the platform.
As the train left, one of the men ran after it. Sugihara leaned out and handed him the consulate seal, saying, "Please forgive me. I cannot write anymore."
He had handwritten over 2,000 visas, though Japanese records show that in the period he was at Kaunas, 5,580 transit visas were issued. Though many Jews got out, the Sugiharas did not. They were at their new post in Bucharest, Romania in 1942 when the Soviets arrested them as citizens of an enemy nation. They were only released from a POW camp in 1946.
Back in Japan, however, Sugihara was disgraced. To make ends meet, he had to take on menial jobs, including a stint selling light bulbs door-to-door.
At least till one of the people he rescued ended up rescuing him.
In the 1940s, Jehoshua Nishri was a Polish teen who made it to Israel because of Sugihara's transit visa. In 1968, he worked as an economic attaché for the Israeli Embassy in Tokyo when he managed to track down his benefactor.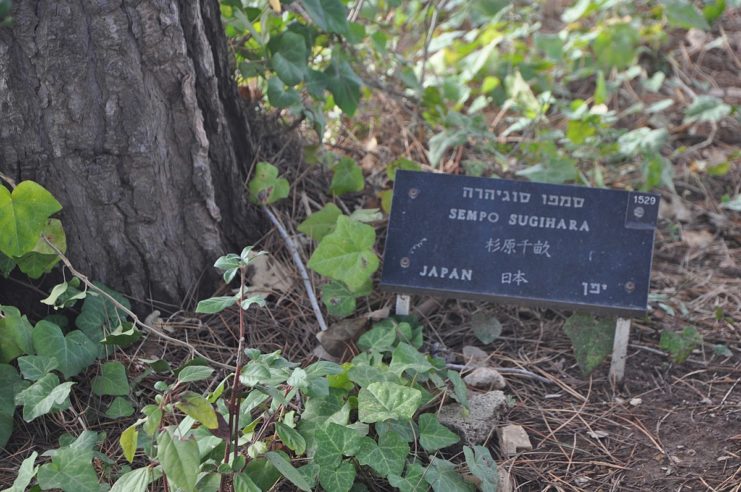 In 1985, Israel deemed Sugihara as one of the "Righteous Among the Nations," an award given to those who helped Jews during WWII. His honor restored, Sugihara died the following year. Before he did, however, Sugihara said that he always wondered how many survived because of his visas, if at all.
That was answered in 2013 when the Visas for Life Foundation tracked down 2,139 Sugihara beneficiaries (since one visa could cover an entire family). It's believed that he may have saved as many as 6,000, while an estimated 40,000 can trace their descent to a Sugihara survivor. When his wife, Yukiko, traveled to Israel in 1998, she was greeted by survivors who presented her with the faded visas her late husband had written.
On 4 September 2015, plaques commemorating his deeds were affixed to the Metropolis Hotel and to the Kaunas Station so that people would understand how one person can make a difference.