India has approved a U.S. team's visit to their country to survey additional sites where U.S. planes crashed during the Second World War. Defense Secretary Ash Carter announced the news in a joint press conference with India's Defense Minister Manohar Parrika.
Carter visited India in April, when some remains were repatriated, including the U.S. B-24 Liberator Hot as Hell and a C-109 transport aircraft. The two crash sites were known for years, but political challenges in the geographic region prevented the Americans from properly accessing the site and retrieving the wrecks.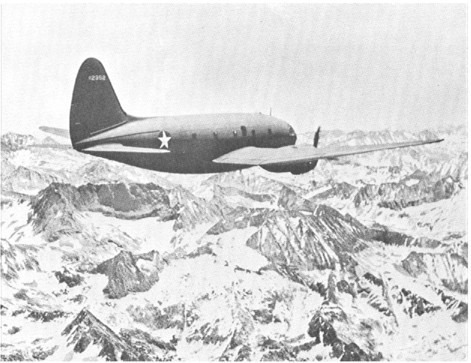 Carter said that the military relationship between India and the United States had improved much in recent years, and expressed his optimism for the future.
Over 600 aircraft and up to 1,000 U.S. airmen were lost in the Eastern Himalayas of India during WWII. The particular stretch of 15,000-foot high mountains where the wrecks were located was known as "The Hump."
Allied pilots flew continuous supply runs of this section of the mountains as part of their efforts to deliver supplies Nationalist China, which was embroiled in a brutal fight with the Japanese Empire. The flight conditions for this route were treacherous, with extreme terrain and weather conditions, turbulence between 125mph – 200mph, and intermittent attacks by Japanese fighters. The allied cargo planes were almost always unarmed and unescorted.
Carter said the team from the US POW/MIA Accounting Agency would be back in India from November 1st to December 14th.