The release date of the upcoming movie, Hurricane ("303: Battle of Britain" in Polish version) has finally been announced! On August 17, we will have a chance to watch one of the most thrilling stories of World War II. A story about the Polish 303 Squadron during one of the most significant battles of the entire war – The Battle of Britain.
What about the individual heroes from the best scoring fighter squadron? Let's take a look at the real men that inspired the film.
We do not beg for freedom, we fight for it"
– Witold Urbanowicz, commander of the 303 Squadron
Jan Zumbach
The main character will be played by the star of "Game of Thrones" and "Misfits," Iwan Rheon. Zumbach was born in 1915 and joined the Polish Army at the age of 20 as an infantryman. After seeing an aircraft in the air, he decided the he wanted to be a pilot. A year later, he transferred to the Polish Air Force and graduated flight school in 1938.
He didn't have a chance to fight in the September Campaign due to an injury from a May 1939 crash but was able to escape to the West through Romania and France.
In 1940, he was assigned to Squadron 303, where he found his purpose. A month later he scored his first victory, a pair of Do-17 bombers. By the end of September, he had shot down five Me-109's with 1 additional probable kill, plus one He-111 giving him a total of 8 confirmed kills and 1 probable. As an ace, he was one of the first people to engage an Fw-190. Later, he became a squadron leader in 1942 was promoted to Wing Commander in 1943.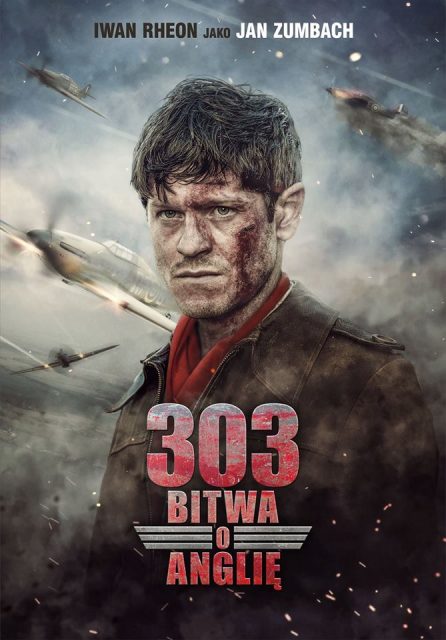 His total victory tally of the entire war is twelve confirmed kills, five probables and two damaged. Despite the end of the war, his fight wasn't over. Unable to return to his homeland, he became the co-owner of an air-taxi company. Although in reality, he was a smuggler. He liked adrenaline so much that in 1962, as a mercenary nicknamed Johnny "Kamikaze" Brown, hewas responsible for creating an Air Force for the breakaway state Katanga.
After the fall of Katanga, he escaped with his Polish comrades to Angola and appeared again in Biafra where he took command of their Air Force. His life as an adventurer ended under a bridge in Paris in 1986 under unclear circumstances. French authorities closed the investigation without any public explanation.
He also published a book "The final battle: My life as a pilot, smuggler, and adventurer" that tells us a lot more about his extraordinary and tragic journeys.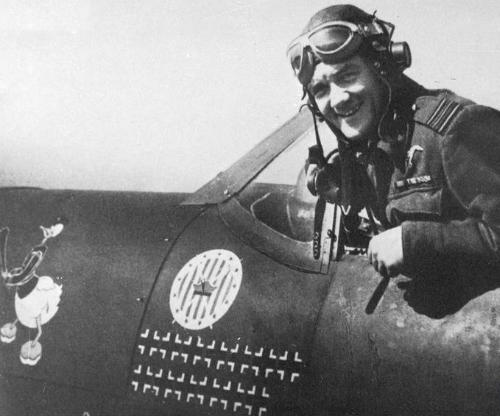 John Kent
Played by Milo Gibson and nicknamed "Kentowski" by his Polish fellows, Kent was a Canadian, born in 1914 in Winnipeg. At the age of 17, he became a pilot.
In 1935, he traveled to Great Britain where he joined the RAF and quickly earned a reputation as one of best pilots in the country. A year after the war broke out, he was assigned as a Squadron Leader in the newly formed 303 Squadron.
He was not happy about the assignment. As he mentioned – "I wanted to scream. All I knew about the Polish Air Force was that they were crushed in two days". At first humiliated, he swiftly changed his mind when he saw Polish pilots in action. In September, he recalled – "Polish victories are fantastic! They simply smash everything in their way. They have great eyesight and excellent firing skills. And they enjoy shooting at Germans – what's better, they are good at it and consider the fight as a great amusement."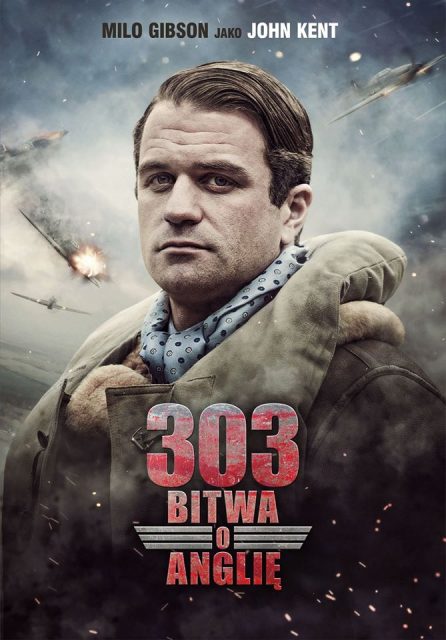 Nevertheless, it wasn't an easy task to teach Poles the British way of fighting, flying in British formations, and communicating in English. As for that, Kent was considered one of the best squadron leaders of the war. During the Battle of Britain, he scored four confirmed kills, one probable, and two damaged.
His experience with 303 Squadron ended in October 1940, when he was assigned to 92 Squadron. His strict-discipline wasn't popular among his pupils but gave astonishing effects. When Germany capitulated, his wartime score was 13 confirmed, three probables and three damages. In the post-war RAF he served until 1956 with a rank of Group Captain.
John Kent died in 1985 in England at the age of 71.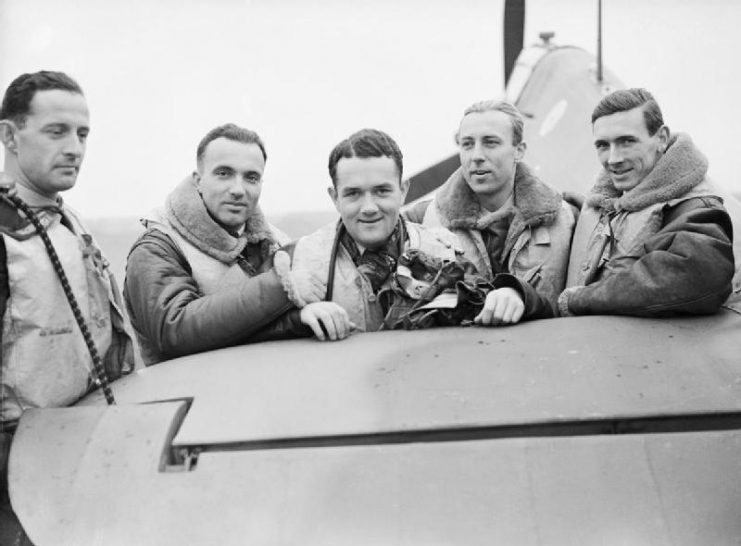 Witold Urbanowicz
The second highest-scoring Polish fighter ace will be portrayed by Marcin Dorociński known for his roles in "Operation Anthropoid" and "Jack Strong". Born in 1908, Urbanowiscz joined the elite "Eaglets School" in Dęblin in 1930. His adamant attitude and firm as rock personality made him a great leader under which many excellent pilots shaped their skills.
After the fall of Poland, he also escaped to England via Romania and France where he joined 145 RAF Squadron on August 4, 1940. Four days later he shot down his first Me-109. On August 21, he took command of "A" Wing of the 303 Squadron and already had three "swastikas" painted on his Hurricane. In early September, he was appointed as a Squadron leader in place of injured Krasnodębski. That day he shot down a Do-17 with a probable on an Me-109.
On one of the most important days of the Battle of Britain, September 15, he scored another two Do-17. In the next two weeks, he added an He-111, Do-17, a pair of Ju-88's, four Me-109's and one Me-110. By the end of the battle, he had claimed 15 confirmed kills and one probable, an achievement that put him in the top 10 of Allied Aces.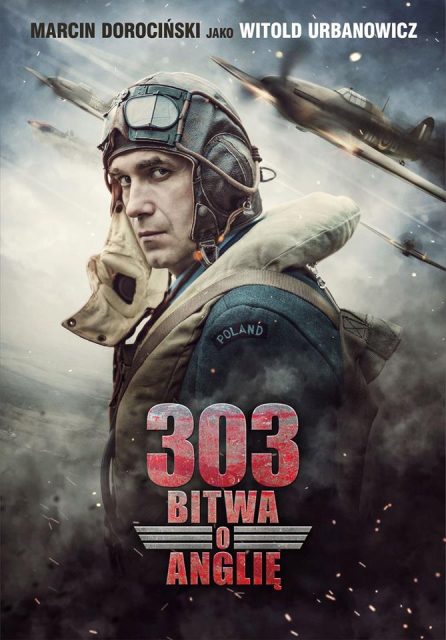 Witold Urbanowicz volunteered in the China Front in September 1943, where he was assigned to the famous "Flying Tigers." Fighting in a P-40N Kittyhawk, he proved his worth while escorting bombers and transport planes.
During one mission, he found himself alone against six Japanese fighters and was not only able to survive the dogfight without a scratch but also shot down two Nakajima Ki-44's. His final score was 17 confirmed kills and one probable. Even more stunning – none of his aircraft was hit by a single bullet during the war.
He returned to Poland in 1946 but was instantly captured by the Soviets and accused of being a spy. Luckily he was not imprisoned, and after his release, he emigrated to the US where he worked for several airlines. In 1991, after the fall of Berlin Wall and the collapse of communism, he once again visited his homeland. He died in 1996 in New York, at the rank of general.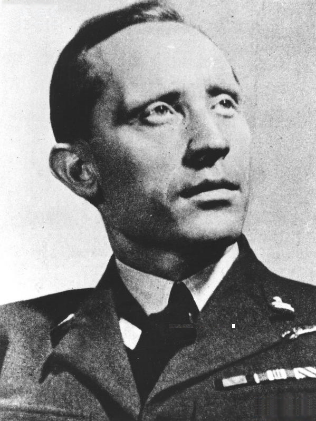 Josef František
Josef was the only non-Polish pilot in the 303 Squadron. He was born in 1913 and was a native Czech. He called himself  "a Pole" and even when Czechoslovak squadrons were formed, he stayed with the Kościuszko's pilots.
At first, he worked as an ironsmith, but as many before him, he fell in love with airplanes. His career from that point onward was "winged" until his end. After the fall of Czechoslovakia, he escaped to Poland, where he fought in the September 1939 Campaign. Then, he flew to France along with his comrades.
It's unknown how many aircraft he shot down during the German invasion of France, though some sources claim ten. After the surrender of Paris, he was forced to escape once again, this time to Britain. There he joined 303 Squadron on August 2, 1940.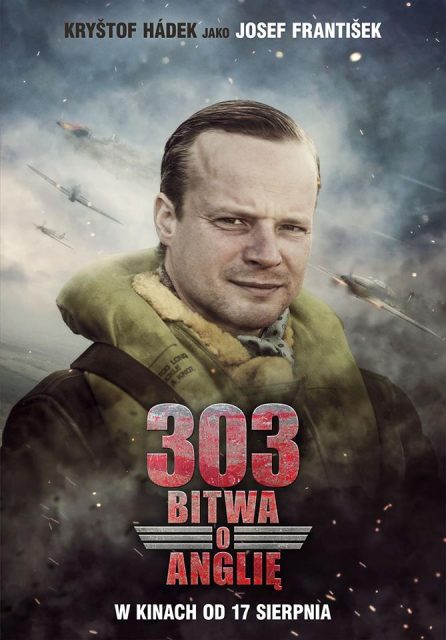 Frantisek was a brilliant pilot. During the Battle of Britain, he shot down 17 enemy aircraft and one probable in a one-month period. A feat that made him the one of the most successful Allied aces. During dogfights, he often fought alone against more numerous enemies.
His fierce nature was also his doom as he often liked to break out of formation after a mission and chase German aircraft all the way to France (an action strictly forbidden). However, he was very good at it, so the RAF let him continue it. On 4 October 1940, his habit of pursuing enemy ended with his death. At that time, he was the best Polish and Czechoslovak pilot and 4th on the list of all Allied aces.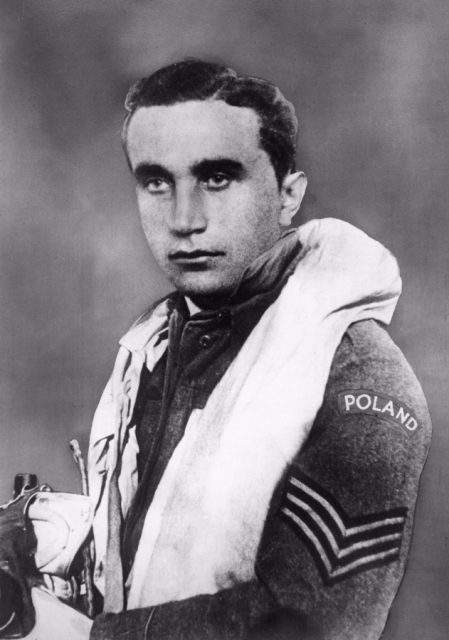 Witold Łokuciewski
Born in 1917, Witold started his flying career as soon as he graduated high-school in 1935. He took his part in the German invasion of Poland, but when the Soviets attacked from the east on 18 September 1939, Witold and his squadron were evacuated to Romania and France. Following the fall of France, he joined the 303 in Britain with a few aerial victories already.
Between 1939-42, his total tally was eight confirmed and 3 and a half probable victories.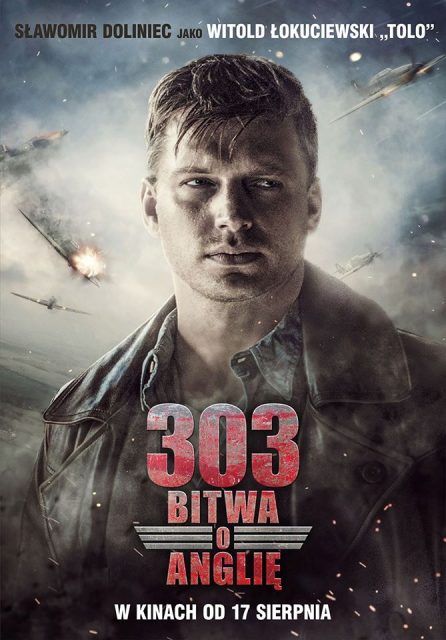 In 1942, he was shot down over France and sent to Stalag Luft III from where he attempted to break free during the Great Escape in 1943. However, he was soon recaptured and spent the rest of the war as a prisoner. After liberation, he became the last commander of the 303 Squadron, up until the unit was disbanded in 1946.
A year later, Witold returned to Poland, but repercussions against Polish soldiers coming from the West were increasing. Soviet authorities constantly harassed him and his family, but he withstood it and was widely respected by the public. In 1969, "Tolo" returned to England where he worked as an attache for the Polish Embassy. He died in 1990.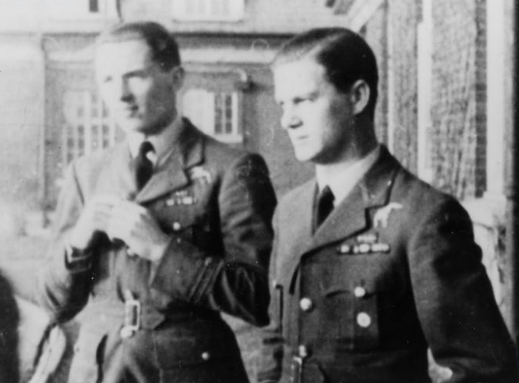 Zdzisław Krasnodębski
Zdzisław was born in 1904 in eastern Poland. At the age of sixteen, he fought in the Polish-Bolshevik War. He acquired his wings in 1928 and flew in the September Campaign. Similar to the other Polish pilots, he was evacuated through Romania and France to Great Britain.
In early 1940, "Król" (King), received an order to form a Polish squadron. Under the number "303" and located in Northolt near London, the squadron joined the fight in the Battle of Britain in late summer of the same year.
On September 6, the 303 Squadron claimed five enemy Me-109's shot down, but not without losses. Krasnodębski was shot down, and severely burned over 70% of his body. He didn't score many aerial victories, but he achieved many wins on the ground by training young pilots and maintaining order.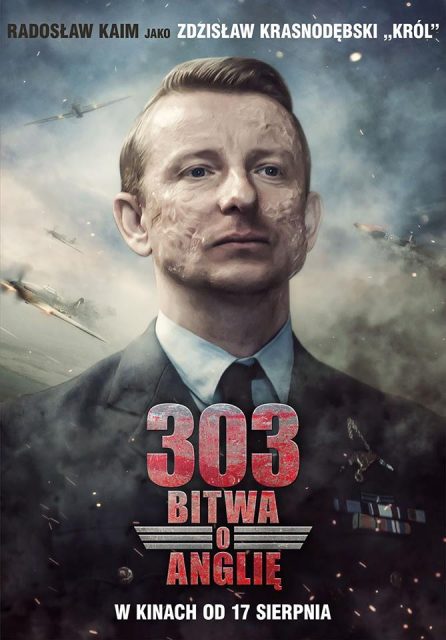 Witold Urbanowicz took over the command of the 303 Squadron. After nearly a year, Krasnodębski returned to Northolt but was unable to fly again. In 1941, he was sent to Canada with a mission to recruit young soldiers for the cause.
"Król" was commonly respected by the Allies during the war; however, he considered the Yalta Conference as an act of betrayal. Therefore, he refused to stay either in the United Kingdom or the United States. Unable to return to Poland, he emigrated to South Africa in 1948, where he worked as a taxi driver.
Three years later he moved to Canada where he died in 1980.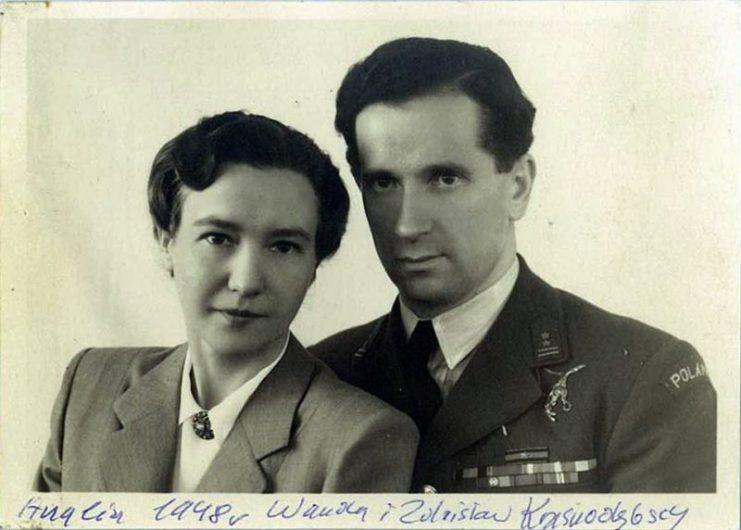 Mirosław Ferić
Ferić was born in 1915 in Travik, Yugoslavia. His father was a Croat, and mother a Pole. In 1919, he and his family moved to Poland. In 1938, he graduated the Dęblin Cadet Flying School. In September 1939, Ferić claimed a shared victory against an Me-110 and an Hs-126. On September 17, 1939, Ferić and his squadron were ordered to escape through Romania to France.
Unfortunately, he saw no combat there and moved to Britain in early 1940. Nicknamed "Ox" or "Scot," Ferić kept the famous 303 Squadron diary and forced every member to write a note in it. Even King George VI, when he visited the 303 Squadron, was asked to leave some words. When Winston Churchill came for a visit, he considered signing it as "inappropriate," but when Ronald Kellet, a commander of the 303, pointed out that even the king signed in Churchill capitulated.
During the Battle of Britain, Mirosław Ferić scored a total nine confirmed victories and one probable. He died in 1942 during a training flight over Northolt when a wing from his plane broke off. His chronicle became the unit's history and is currently on display in the Polish Institute and Sikorski Museum.