It is fitting in a war which would require inexplicable gallantry to win that it would begin with actions worthy of the nation's highest military honor on its first day.
Sixteen men received the Medal of Honor for actions at Pearl Harbor. Fifteen of those men earned their place in the halls of military history on board ships taking fire from the assaulting Japanese aircraft. They were people who refused to abandon ship, who remained at their stations despite mortal wounds and saw to the welfare of their comrades before themselves.
One of those men was standing his ground in the middle of a runway at Kaneohe Bay. As the Japanese fighters and bombers did their worst upon the grounded aircraft, Chief Aviation Ordnanceman John Finn found himself with no planes to prepare. Consequently, he did what any man of noble character would do and chose to take the fight to the enemy in any way he could.
With a .50 caliber machine gun, Finn took to the runway and began to return fire on the assaulting aircraft. Despite receiving twenty-one wounds, Finn held his ground for over two hours. By the time the assault was over, Finn was on his way to being the first man awarded the Medal of Honor in WWII.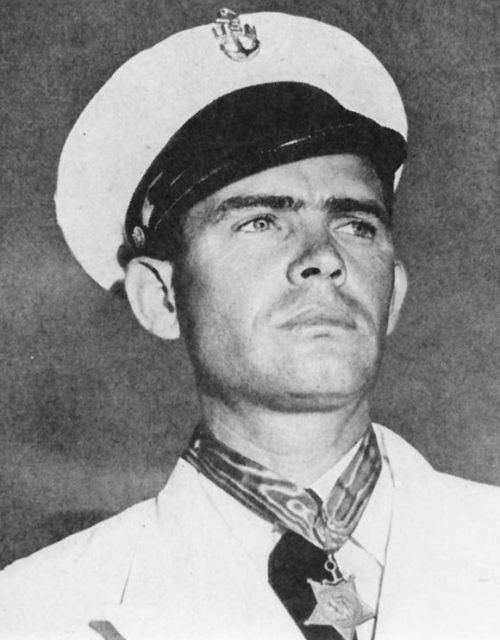 A Home in the Navy
Born in 1909 in Compton, California, John Finn struggled to find a place for himself, and by 7th grade, he had dropped out of school. Aged 16 he found a new start with the United States Navy. Finn discovered he had a knack for Navy Life and he eventually became an aviation ordnance man.
Serving on a variety of ships, by 1935 Finn was promoted to Chief Petty Officer after only nine years of active duty. Often being referred to as the "boy wonder," his rise through the ranks placed him in a position of respect at an early age and Finn went on to serve over 30 years in the Navy. However, history had more in store for John Finn.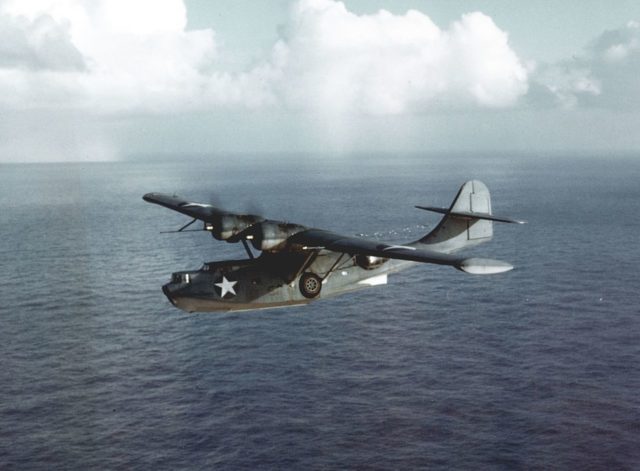 In December 1941, Finn was the Chief Aviation Ordnanceman on Naval Air Station Kaneohe Bay. He was in charge of a crew of twenty men whose job was to maintain the weapons for a group of PBY Catalina flying boats. To be in the military and stationed in 1941 Hawaii during this particular December was awaiting a rendezvous with history. While relaxing at his home on a calm Sunday morning, fate came knocking for John Finn.
Attack from the Sky
Finn recalls sitting at home that morning when he heard what sounded like distant gunfire. However, being an island with a large military presence, this did not instantly alarm him. His neighbor came banging frantically on his door to tell him the squadron needed him right away. He jumped in his car, and he headed to the airbase. To his surprise, in the sky, he could clearly see Japanese aircraft.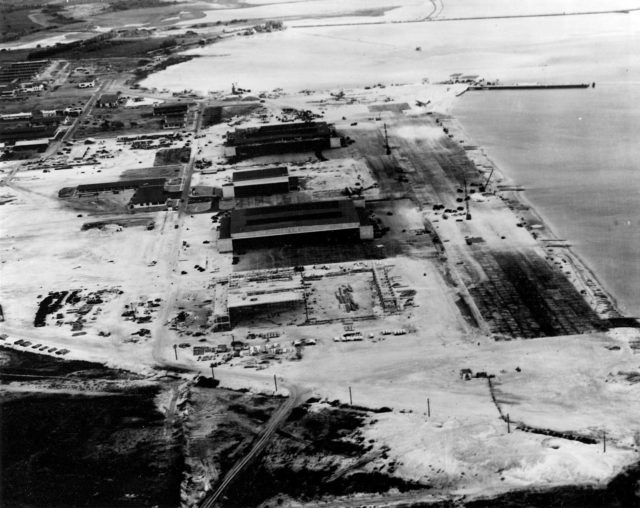 By the time he arrived at the airfield, most of the planes were already on fire, and everyone was doing their best to fight back. Some people were using the machine guns from within the burning aircraft while others had detached the weapons and were attempting to fire them from makeshift mounts. The squadron's painter was doing his best to manage a .50 caliber machine gun. Finn found a moveable training mount for the machine gun and began firing. However, the best way to get a good shot was to move to an exposed area of the field. Finn did not hesitate.
Moving to this open area, he fired at every target passing overhead. He drew the attention of the Japanese pilots who returned again and again to strafe him. At times Finn moved to avoid a burst of bullets, and at others, he stood his ground and fired back. Finn was so close he could see the Japanese pilots faces, but they were unable to dislodge him from his position.
The Medal of Honor
During his two hour stand, Finn incurred multiple wounds including a bullet directly through his right foot and a shoulder injury so severe it caused him to lose all feeling in his left arm. However, Finn was still not done for the day. After receiving treatment, he returned to the hangars to help repair any surviving planes from the attack.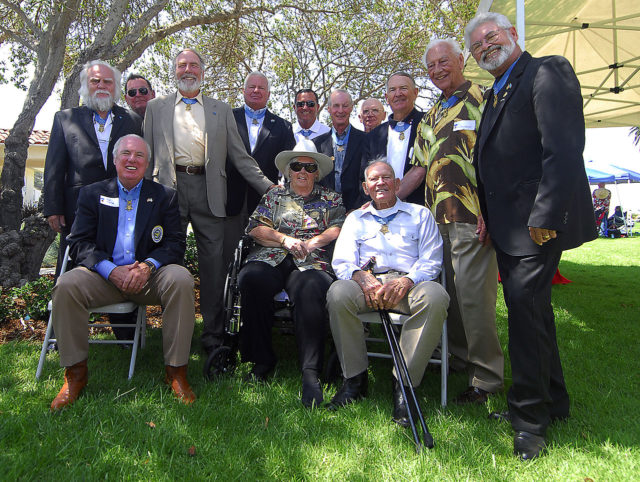 For his actions on December 7, John Finn was presented with the Medal of Honor on September 14, 1942, by Admiral Chester Nimitz on board the USS Enterprise. Others earned the same medal that day and more would throughout the war, but he was the first in a long list of brave heroes.
Continuing his legacy as a hard man to kill, Finn would go on to live until the age of 100. When he died in 2010, he was the oldest living Medal of Honor recipient in the country and the last of those who earned theirs during the attack on Pearl Harbor.