"FBI file #65-53615" – The story of the Jewish American gangster plot to kill Hitler is a documentary film narrated by the historian Robert Rockaway. "FBI file #65-53615" is now a crowdfunding campaign which is online on Kickstarter.
"FBI file #65-53615", why is our documentary named after an FBI file?
In the summer of 1989 historian Robert Rockaway was doing research in the FBI's Washington DC archives when he first came upon file #65-53165. Officially titled "Hitler, Adolf file #65-53165," it confirmed an outrageous and fascinating story he'd been told a year earlier by a former gangster named Abe "Dutch" Goldberg. For Professor Rockaway, this marked the start of his journey investigating a stunning story involving Jewish American gangsters, Adolf Hitler, J. Edgar Hoover and the FBI, all in Depression-era America.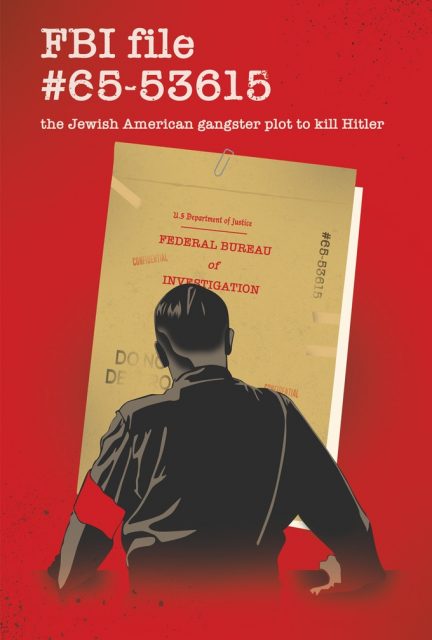 In the beginning…
Everything started one morning in May, 2016. I was waiting for my plane at Paris Charles de Gaulle going to join my film crew on the set of a documentary shooting in Spain. My flight was delayed, so I ended up surfing the web and scanning social media. And then out of the blue, perhaps by chance and certainly by fate, it caught my eye: an article titled "The Jewish Plot to Kill Hitler."
The article appeared in the online magazine Tablet, telling the incredible story of a 1933 plot by New York – based Jewish American gangsters to kill Hitler. It was written by an Israeli-based American historian who'd made the stunning find, a Professor Robert Rockaway:
Robert Rockaway was born and raised in Detroit, Michigan. He received his Ph.D. in history from the University of Michigan in 1970. He taught at the University of Texas before moving to Israel in 1971. Since then, he has been a member of the Department of Jewish History at Tel-Aviv University, where he is a professor emeritus.
Rockaway has authored The Jews of Detroit, From the Beginning, 1760-1914 (1986); Words of the Uprooted: Jewish Immigrants in Early 20th Century America (1998); But He Was Good to His Mother: The Lives and Crimes of Jewish Gangsters (2000); a monograph, The Jews Cannot Defeat Me: The Anti-Jewish Campaign of Louis Farrakhan and the Nation of Islam (1995), as well as numerous articles on American history, American Jewish history, and modern Jewish history.

Rockaway has been a visiting professor at Brandeis University, Boston University, San Diego State University, and George Washington University; as well as a visiting scholar and guest lecturer in Detroit, Cleveland, New York, Los Angeles, Seattle, Boston, Washington, D.C., Toronto, Montreal, and Melbourne, Australia, among others.
He has appeared on radio and television in Israel, the United States, and on NTV in Russia. He appeared on the Arts and Entertainment series, American Justice ("The Rise and Fall of the Jewish Mobster"), and on American Biography ("Louis Lepke,"; and "Mickey Cohen").
And just how powerful the story is becomes all too clear when you inevitably imagine what the world might have looked like if the plot uncovered in File #65-53165 had succeeded.
You cannot help but think that Dutch and his crew would have been heroes, possibly derailing the bloodshed and millions of lives lost in World War II.
With this in mind I contacted Professor Rockaway immediately upon returning to Paris. Ten short days later, I landed at Tel Aviv Ben Gurion airport to meet him in person. This first meeting surpassed my greatest hopes: Robert was as fascinating as his wild exposition.
For a producer it's truly rare, even thrilling, to find both the story and the man that unearthed it, and find them both still speaking loudly.
Happily, such was the case for me, and my next move was clear: I'd make a documentary about this amazing story. Robert jumped immediately to participate in the project, eager to tell the story of his shocking discovery, and so our documentary project was born.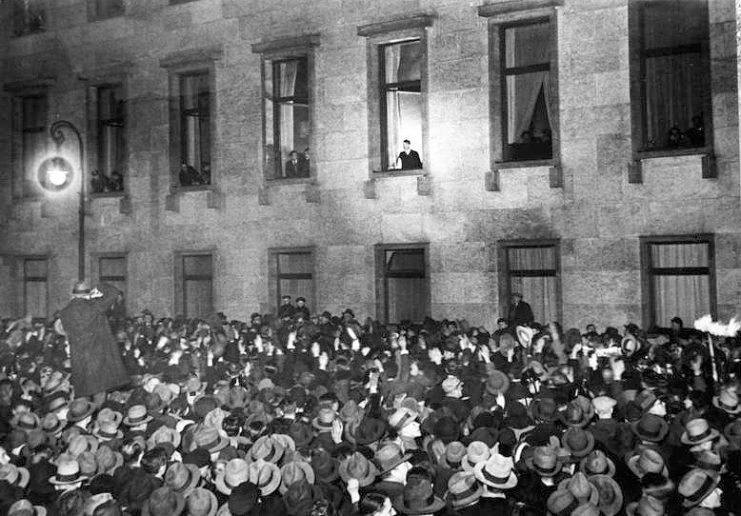 The documentary style
Having a fascinating historical subject is one thing, translating it into film is another. In deciding how best to tell the story most effectively there's much to consider:
What's the best way to approach and tell a story that took place in the past, in a historically accurate way?
Which style of storytelling and/or narration best suits the individual story?
What's the best way to present the material?
From whose point of view?
What type of pacing and rhythm will be most powerful in driving the story forward?
As plans progressed, one thing was clear: only Robert Rockaway himself could tell the story of this extraordinary discovery. Robert will narrate the documentary, in effect including the viewer in every step of his investigation.
That said, the documentary's construct will not be "typical." It will follow how Robert actually uncovered the story, and not in a traditional documentary scheme. So viewers will experience the investigation come together piece by piece with Robert, hearing his explanation and commentary at every turn.
Reconstructed historic sequences, archival images, production design and graphic effects will give the film a distinctive signature look and style.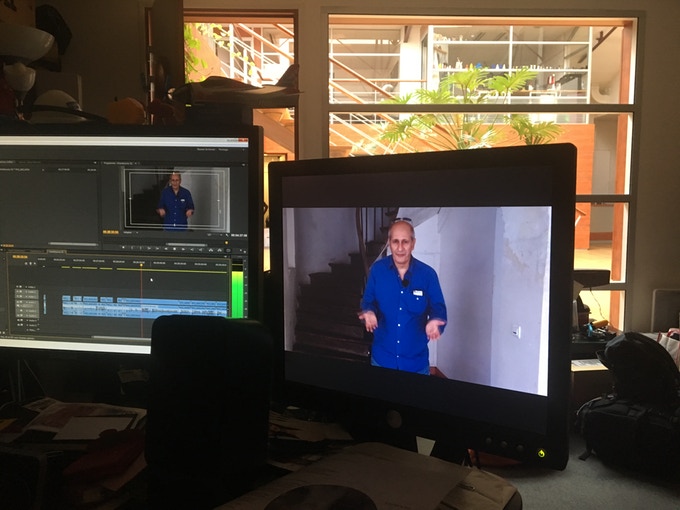 Budget and planning
The global budget for the production totals $210,000 USD (175, 000 €)
Because we are committed to documenting Robert's story on film, producers covered preliminary expenses prior to the funding campaign. This is a rare move, however these initial items were critical to launching the project. They include:
Travel expenses to Israel
Shooting and editing the teaser
Documentary posters and story board
Initial marketing and communications-related laying the groundwork for the project
These expenses amount to $20,000, reimbursement of which is included in the total budget.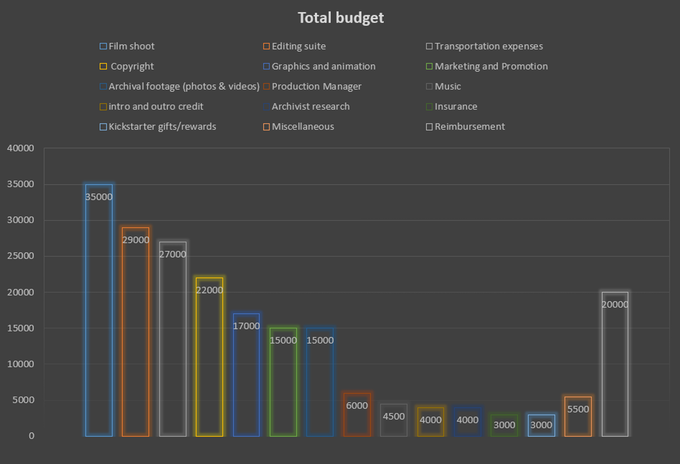 The TEAM
Daniel Ben Chimol, Paris – Filmmaker and producer
Jean Pierre Hadida, Paris – Composer
May Kindred Boothby, England – Animation
Jonathan Mimouni, Israel – Camera work and crew supervisor
Phillipe Chekroun, Paris – Film editor
Margo Collins, Detroit – Marketing and communication
Marie Stapleton and Andrew Stone, San Francisco – PR, crowd PR
The Kickstarter launch was scheduled for middle April, 2018. Upon completion of a successful funding campaign, filming with Robert in Israel should start in June. Editing and production work in Paris will take place in September and October, animation, corrections and control slated for November. The launch and initial premieres are forecast for December.