There certainly wasn't a shortage of kilt-wearing soldiers during the Second World War, whether they be men who were proud of their Scottish heritage or those who were required to wear the garment as part of their regimental dress. Most unexpected of all, perhaps, was German Generalleutnant Ernst-Günther Baade, who made a kilt a piece of his regular combat attire, putting him in stark contrast to those he served alongside.
Serving with the Afrika Korps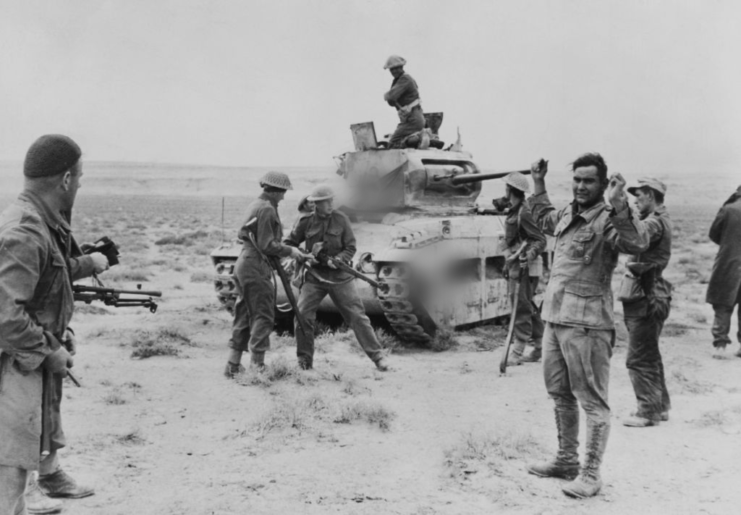 Ernst-Günther Baade served in the First World War, volunteering for the German Army at only 17 years old. He enlisted in the 9th Ulanen-Regiment and was eventually chosen for officer training, after which he was promoted to Leutnant.
A few years after the Second World War broke out, Baade was assigned to the Führerreserve, before taking command of the 115th Rifle Regiment, 15th Panzer Division on April 15, 1942. At the time, the regiment was serving in Cyrenaica and Libya.
While there, he took part in the Battle of Bir Hakeim in May 1942. After the engagement, he was awarded the Knight's Cross of the Iron Cross with Oak Leaves and Swords for his actions. Although he continued to serve alongside his men, it was only a day after being issued his medal that Baade was wounded in the fighting at El-Alamein on July 28, 1942 and taken back to Germany to recover.
Ernst-Günther Baade's arrival in Italy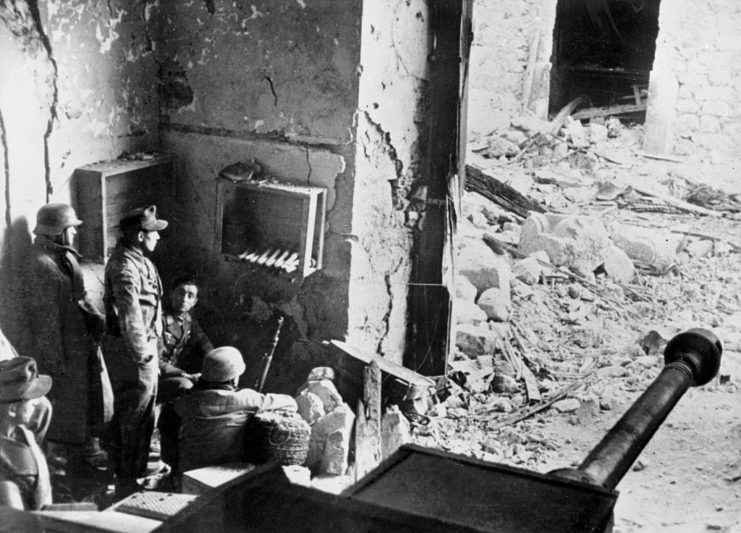 Sometime after he was cleared to return to duty, Ernst-Günther Baade was given command of the forces defending the Straits of Messina during the German evacuation of Sicily in August 1943. Soon after, he was put in charge of the 90th Light Infantry Division during the Battle of Monte Cassino, the Allied attempt to break through the Winter Line and push their troops further into Italy and, then, Rome.
During his time with the 90th, Baade took it upon himself to single-handedly destroy an enemy tank with an infantry weapon. For this, he was awarded the Tank Destruction Badge. Although he was a well-accomplished officer, what Baade was best-known for was his eccentric clothing choices, behavior and weapons. He first built this unusual reputation while serving with the Afrika Korps.
Ernst-Günther Baade's eccentricity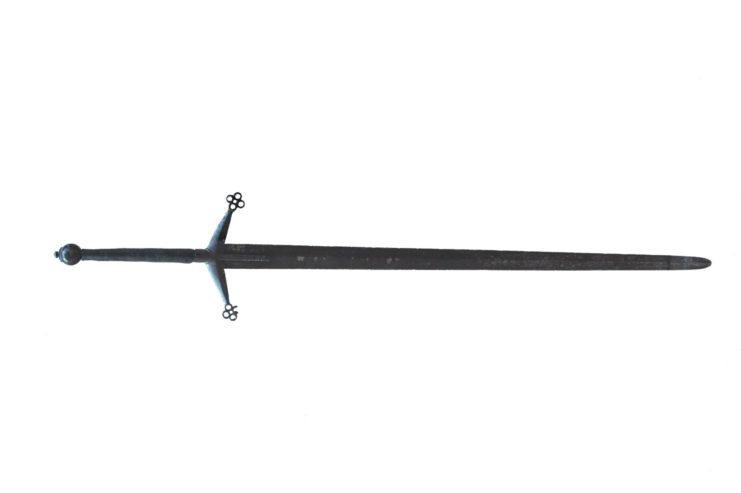 Ernst-Günther Baade's clothing of choice was a Scottish kilt, a far cry from the typical uniform of a German officer. His headgear consisted of a black beret, adorned with a tartan ribbon that matched his kilt. Only adding to his appearance was the claymore, a Scottish broadsword, which he carried at his side, instead of the typical Luger pistol that was widely used throughout the war.
It should be noted that some sources say he actually carried a bone-handled dagger.
If he did decide to carry a gun, Baade reportedly hung it around his neck. It was no secret that the former international equestrian star was very fond of the United Kingdom. He spoke English perfectly, with some going so far as to call him an Anglophile. Despite his apparent affections for the enemy, he was dedicated to his country, watching battles from the front while carrying a monk's robe as an emergency disguise.
Conclusion of the Second World War
By the time the war was coming to a close, Ernst-Günther Baade had earned himself a popular reputation among his troops. He frequently visited the frontlines to inspect his men, rather than hiding from danger. It also helped that he had previously served as a "grunt" in the First World War, only making him more respected.
More from us: John "Mad Jack" Churchill Was the Most Interesting Participant of WWII
Baade wouldn't survive the war. The kilt-wearing Generalleutnant was wounded on April 24, 1945 while traveling in his staff car near Neverstaven, Germany, when a British fighter aircraft set its machine guns on him. Although the attack didn't kill Baade, he was sent to hospital in Bad Segeberg, where he died of gangrene on May 8, 1945, the day of the German surrender.