Eric James Brindley Nicolson was a member of the British Royal Air Force (RAF) who was awarded the nation's highest honor: the Victoria Cross. As with any award, the circumstances under which it was earned were extremely difficult, as he was not only wounded and shot down by the Germans, but also shot at by his fellow countrymen.
Nicolson was born on April 29, 1917 in Hampstead, London. After finishing school, he worked as an engineer at Ricardo Engines, although this career was cut short when he joined the RAF in 1936. By 1937, Nicolson was a member of No. 72 Squadron, and in 1940 was behind the controls of a Hawker Hurricane with No. 249 Squadron.
Victoria Cross
On August 16, 1940, Eric James Brindley Nicolson came into contact with German aircraft over Southampton. From 17,000 feet, he dived over Junkers Ju 88s and attempted to shoot them down. However, unbeknownst to him, a Messerschmitt Bf 109 was on his tail. The German fighter unloaded into Nicolson's aircraft with cannon fire, injuring his left foot and sending a splinter of Perspex through his left eyelid. To make matters worse, his aircraft caught fire shortly after the strike.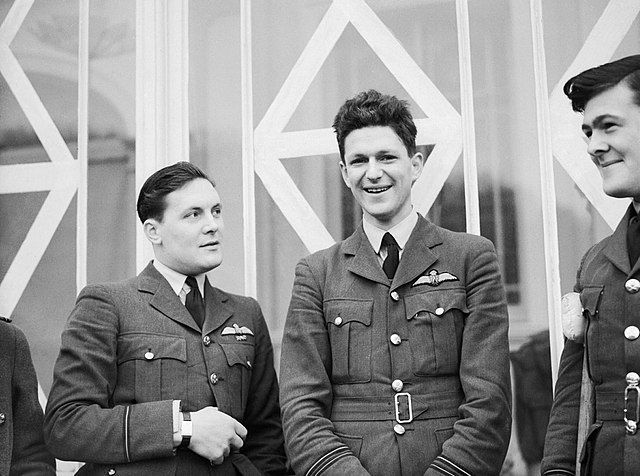 Nicolson attempted to climb out of his aircraft. As he did, a German Messerschmitt Bf 110 heavy fighter appeared in front of his stricken plane. With the aircraft presenting itself like a lonely desert, Nicolson dropped back into the cockpit – despite the fire and his wounds – and took aim. He continued firing until the flames forced him to exit the Hurricane. The Bf 110 fell to the ground and was destroyed.
However, the situation was not over for Nicolson, who was wounded and covered in serious burns. He successfully exited the aircraft and deployed his parachute, but as he drifted toward the ground, a member of the Home Guard opened up on him with small arms fire, embedding pellets in his buttocks.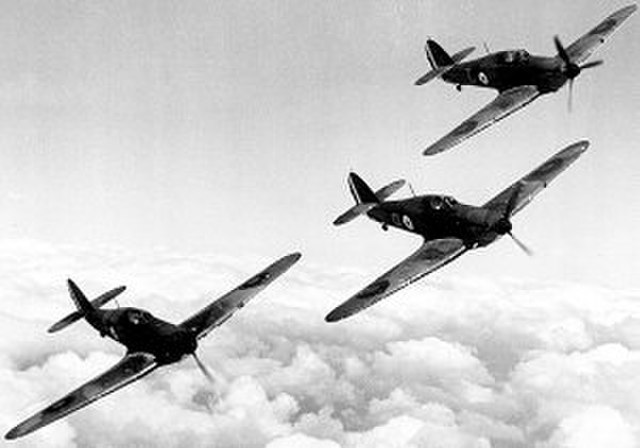 For his efforts during the exchange, Nicolson was awarded the Victoria Cross. He was the only pilot from the RAF's Fighter Command to receive the award during the Second World War. His citation reads:
"Flight Lieutenant Nicolson has always displayed great enthusiasm for air fighting and this incident shows that he possesses courage and determination of a high order. By continuing to engage the enemy after he had been wounded and his aircraft set on fire, he displayed exceptional gallantry and disregard for the safety of his own life."
Eric James Brindley Nicolson's later service and death
Eric James Brindley Nicolson's burns and wounds were treated at Princess Mary's Hospital, RAF Halton, Buckinghamshire. He was then sent to a recovery facility at Torquay, Devon. He was promoted to Squadron Leader on January 12, 1941, and returned to duty the following month with the 54 Operational Training Unit.
For the next year, Nicolson commanded a night fighter unit flying Douglas P-70 Havocs, before being transferred to India, where he worked as a staff officer in West Bengal. Following this, he commanded a squadron of de Havilland Mosquitos in northeast India.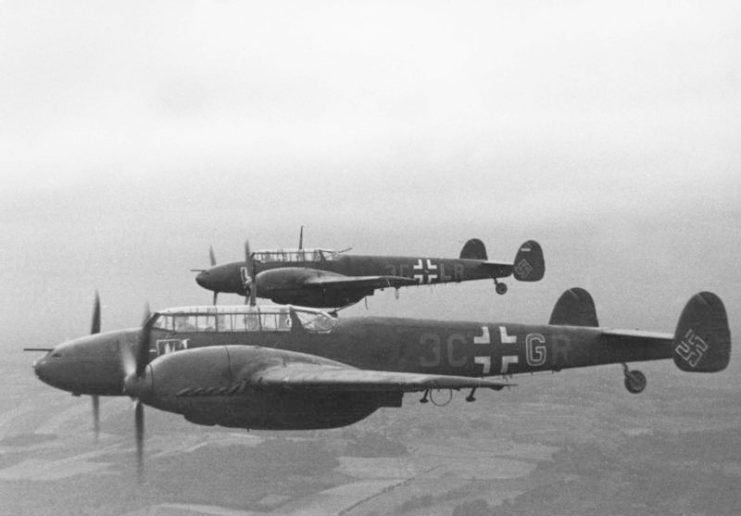 More from us: Red Army Cook Ivan Pavlovich Sereda Took Out a German Tank With Just an Axe
On May 2, 1945, Nicolson was flying as an observer aboard an RAF Consolidated B-24 Liberator, piloted by Squadron Leader G.A. De Souza, RAF, and Flight Sergeant Michael Henry Pullen of the Royal Australian Air Force. During the flight, two of the aircraft's engines caught fire, forcing the pilots to ditch her in the ocean.
Sadly, Nicolson, aged 28, was killed in the crash. Of the 11 on board, only Pullen and one of the gunners survived.