In 1943, several US airmen went on a suicide mission. Two men were awarded a Medal of Honor – the only time in WWII that two men received the same award for the same engagement. Interestingly enough, their careers didn't start out well.
Jay Zeamer, Jr. got his wings in 1941 at Langley Field. All his classmates became pilots and got their own planes and crews, but not Zeamer. Although he could fly and had a passion for it, he just didn't have what it took to be a pilot.
Still, he could fly, so when America entered the war, they made him a co-pilot. In March 1942, they sent him to Australia where he again tried to become a pilot but again failed. So they sent him to the Solomon Islands – same thing. Zeamer was to spend WWII as a co-pilot, navigator, gunner, and anything else; just not a pilot.
Joseph Raymond Sarnoski met Zeamer at Langley. Sarnoski got his wings, but they made him a bombing instructor, something he wasn't happy about. In 1942, they sent him to Australia where he became a Technical Sergeant, but he wasn't happy about that, either.
He wanted to see combat, so they let him fly a few missions, promoted him to Master Sergeant then sent him to the Solomon Islands to train others. Despondent, he turned to the one person who couldn't fly a plane. As to what happened next, you first have to understand what was happening on the islands.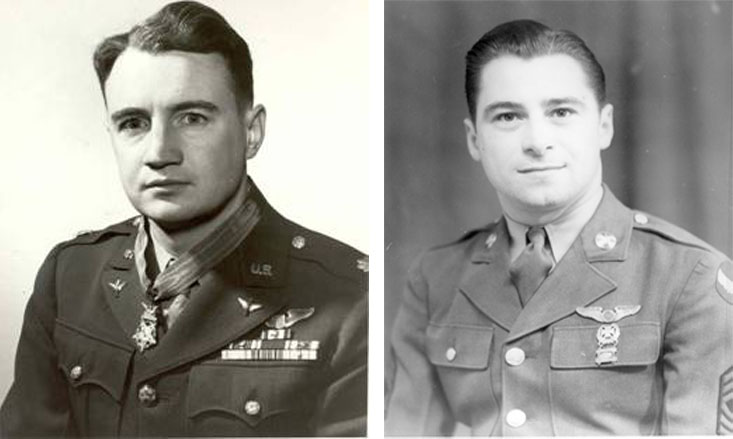 After bombing Pearl Harbor, Japan occupied territories in the South Pacific, including the Philippines (which was American property). The island of Rabaul was, therefore, Japan's key to the region.
America's priority, however, was on Europe. Since it couldn't ignore Japan, the original plan was to contain them till Hitler and Mussolini were out of the way.
General Douglas MacArthur fired the air chief in early 1942 and replaced him with General George Kenney's Fifth Air Force.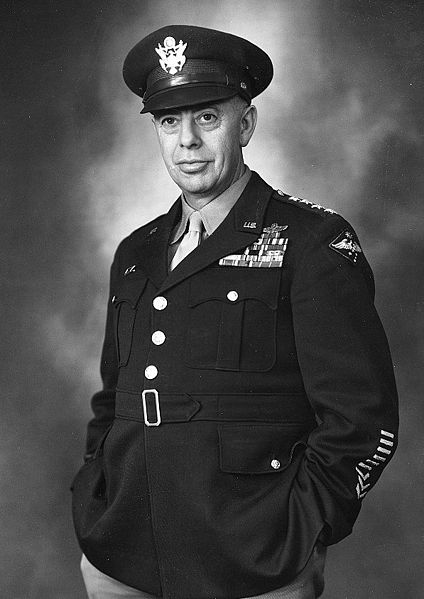 The Fifth began calling themselves "Ken's Men" and began receiving awards, including several Medal of Honors. Even Sarnoski earned a silver star for an earlier engagements. And Zeamer? The Intelligence Section in Port Moresby.
The Japanese at Rabaul were stepping up their activities to retake the rest of the Solomons and Papua New Guinea, but US reconnaissance flights were impossible because the island's volcano kept spewing smoke. Zeamer volunteered for the job, flew below the smoke, and got his photos while the crew fought off the enemy.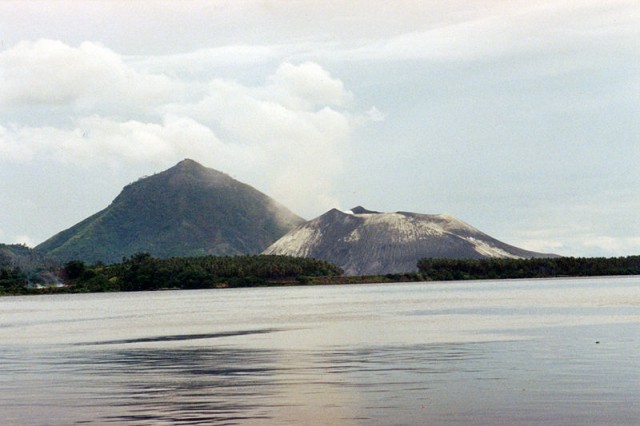 He still wasn't an official pilot, but he had flown so well they stopped caring. On 16 January 1943, he sank an 8.000-ton ship and was awarded a Silver Star. That should have earned him a plane and crew, but they had none to give him.
Their eye fell on old 666 a B-17E 41-2666 which was assigned to the United States' 43rd Bomb Group. By 1943, Old 666, tail number 41-2666, had suffered heavy battle damage and had gained a reputation as a cursed bomber, often coming back from missions with heavy damage.
Grounded at Port Moresby Airport, it was parked at the end of the runway where other aircrews could cannibalize it for needed parts. A military photographer told Zeamer, "I know where there's a bomber, but no one will fly it anymore because every time it goes out it gets shot to hell!"
Still, it flew and was more heavily armed than other Flying Fortresses because they'd rebuilt it almost from scratch. They increased the number of machine guns from 13 to 19, replaced the waist gunners' standard single guns with twin guns, replaced all .30 cal machine guns with the larger and more powerful .50 cal, and added a fixed-position gun that could be fired from the pilot's station. Zeamer's crew put guns where they did not even need them and left spare machine guns on the aircraft's catwalk; if a gun jammed at a critical moment, they could dump it and quickly replace it. They also mounted a gun behind the ball turret near the waist.
Zeamer's crew put guns where they did not even need them and left spare machine guns on the aircraft's catwalk; if a gun jammed at a critical moment they could dump it and quickly replace it. They also mounted a gun behind the ball turret near the waist.
The group volunteered for missions no one wanted and were called the Eager Beavers – always taking the most dangerous jobs but always making it back alive. All received Silver Stars while Sarnoski got an Air Medal and became a second lieutenant.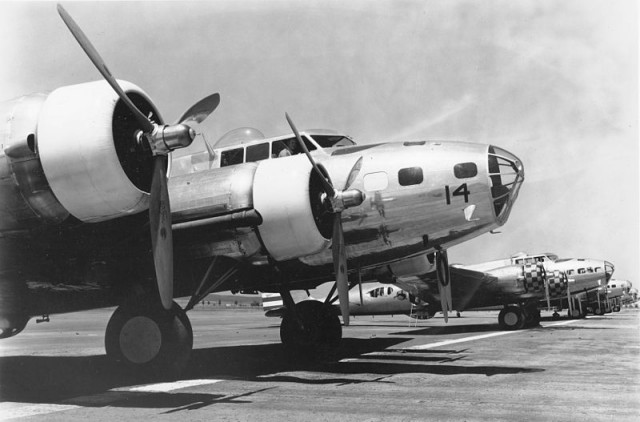 By March, skirmishes against the Japanese were increasing, culminating in the Battle of the Bismarck Sea. The Japanese defeat gave MacArthur the plan to take the Philippines back. Called Operation Cartwheel, it meant attacking their bases at Bougainville, Buka, and Rabaul. If those fell, the Americans could take the other islands till they reached the Philippines.
But a raid against such heavily defended positions would be suicide unless they knew what they were up against. No one volunteered, so MacArthur settled on a reconnaissance flight over Bougainville. The Eager Beavers stepped forward. Two caught malaria and Sarnoski was ordered back to the US to teach, but he couldn't let the rest go without him.
Just before their 4 AM takeoff on June 15, however, Zeamer was ordered to make an additional reconnaissance flight over Buka. He was determined to ignore it. Bougainville was dangerous enough, and he wanted all the Eager Beavers back alive.
They reached Bougainville too early, however, still too dark for picture-taking, so Zeamer flew to Buka. It was worse than they thought. There were 400 new enemy fighters, and 17 were revving up to meet them. The Old 666 zoomed to 25,000 feet and flew toward Bougainville.
Chief Flight Petty Officer Yoshio Uki of the 241st Kokutai was among the recent arrivals, so he couldn't wait to take out the Americans with his A6M Zero. As they took to the skies, however, the Fortress took neither evasive maneuvers nor sped up. It was as if the Americans didn't see them.
They did, but to get proper pictures, they had to fly steadily for 20 minutes. To buy time, Sergeant "Pudgy" Pugh shot at the Japanese from the tail, while Technical Sergeant Forrest Dillman shot from the waist.
Sarnoski manned the guns at the nose, waiting for them to attack from the front. He didn't have to wait long. Uki and five others had flown ahead and were turning back to hit the Fortress from its most vulnerable point – the front.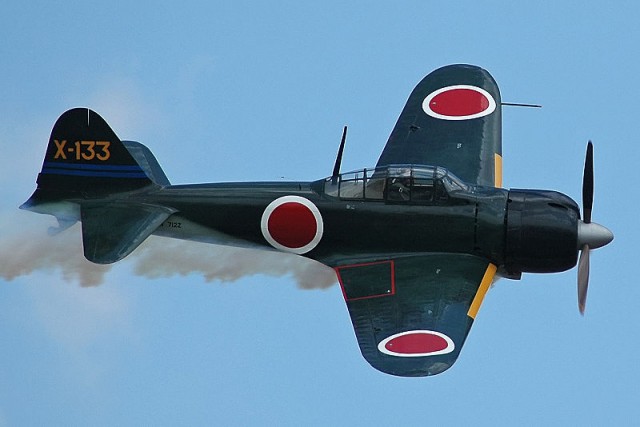 It took them over 15 minutes to complete their maneuver. By 8 AM, the two sides were on a collision course at over 500 mph over Empress Augusta Bay. Zeamer needed only one more minute before he could break off, but it was too late.
The Japanese opened fire with 20mm cannons and 7.7 machine guns. Zeamer fired back from his nose gun, hitting Uki's wings… but not before Uki's 20mm cannon smashed the Plexiglas, hit Sarnoski, cut open his side, sent him flying back into the catwalk beneath, and shredding Zeamer's legs and feet with shrapnel.
Second Lt. Ruby Johnston, the navigator, ran to help Sarnoski, but the latter waved him off and dragged himself back to his guns. He took out a Dinah and a Zero, but not before the Zero's cannon hit the cockpit, taking out their instruments and oxygen supply. More bullets found Zeamer's arms and feet, but he managed to dive down to 2,000 feet so they could breathe. Then they crashed into the sea.
Or so the Japanese official report claimed. Despite blacking out several times, Zeamer got them back to base, but Sarnoski never got up from his machine gun. He had died firing his machine gun, the only men Zeamer failed to return.
Upon landing, the co-pilot told the ground crews to get Zeamer first, but the ground crew said, "He's gone!"; Zeamer, however, was not dead,
Thanks to their mission, however, the Allies knew exactly how to avenge Sarnoski at Buka and Bougainville. For completing a vitally important mission, both Sarnoski and Zeamer each were awarded the Medal of Honor, every other member of the crew was awarded the Distinguished Service Cross.
Old 666 was returned to the United States in February 1944 and was salvaged at Albuquerque in August 1945.