Many heroes from the Second World War became famous upon returning to the United States. Audie Murphy became an actor and songwriter, while Dwight D. Eisenhower and John F. Kennedy both became president. Other heroes, like Dudley Morton, died while serving. That doesn't mean, however, that they didn't leave behind an important and enduring legacy.
Dudley Morton's early life and upbringing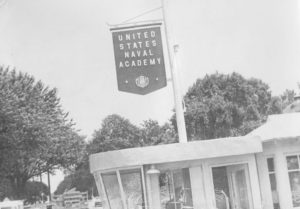 Dudley W. Morton was born in Owensboro, Kentucky in 1907. Early on in life, the future US Navy commander showed an early aptitude for athletics. He attended the US Naval Academy and graduated in 1930. While attending, he was a star wrestler and member of the football team.
One of the most recognizable things about Morton was the sheer size of the man. He had massive hands, and was known for his huge jaw and big mouth. These features earned him the nickname "Mushmouth" – or "Mush," for short – based on a character from the popular comic strip, Moon Mullins.
Service with the US Navy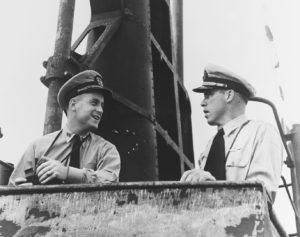 Between his graduation from the US Naval Academy and the outbreak of World War II, Dudley Morton served on a number of ships and submarines with the US Navy, including the USS Saratoga (CV-3) and S-37 (SS-142). He rose fast, earning a reputation for being audacious sailor and a keen leader.
After being promoted to lieutenant commander in October 1942, he was given nominal command of the USS Dolphin (SS-169). However, Morton's command of Dolphin was short-lived and he was assigned to the USS Wahoo (SS-238). The submarine had a poor record, and Lt. Cmdr. Marvin G. "Pinky" Kennedy was unpopular among his men. He was extremely shy and known for his alienating behavior.
Morton was made a prospective commanding officer (PCO) to Kennedy, and it didn't take long for those serving on Wahoo to gravitate toward the charismatic PCO. After less than two months, he was made the commander of the submarine.
Dudley Morton earns his men's respect out in the field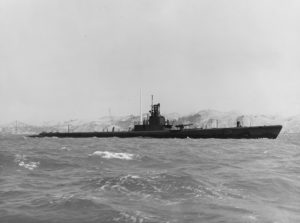 After the milquetoast command of Kennedy, the sailors onboard the USS Wahoo gravitated toward Dudley Morton's leadership style. Early on, he told his men, "Wahoo is expendable. Our job is to sink enemy shipping. We are going out there to search for [the Japanese]. Every smoke trace on the horizon, every contact on watch will be investigated. If it turns out to be the enemy, we will hunt him down and we will kill him."
Wahoo had a great run of success. Between January 26 and October 11, 1943, the submarine conducted four offensive patrols, during which she sank 19 Japanese ships. This was the most of any American submarine operating at the time.
A controversial action against the Japanese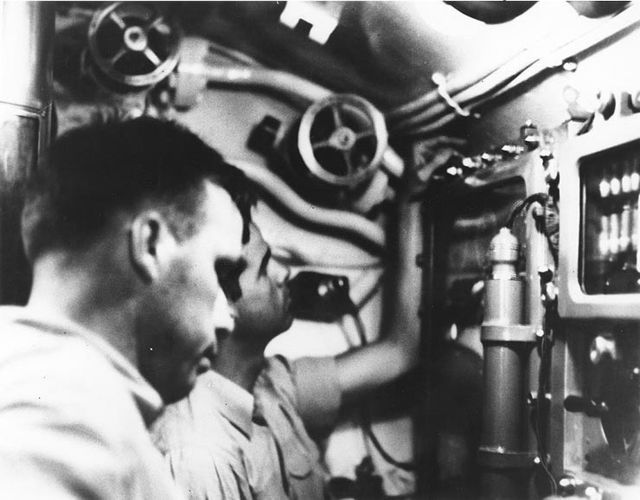 Dudley Morton's success didn't come without controversy. On January 26, 1943, Japanese sailors took to lifeboats after the transport ship Buyo Maru was sunk. Those onboard the USS Wahoo were ordered by Morton to open fire on the lifeboats, an action outlawed by the Hague Convention of 1907.
According to Morton and his executive officer, Richard O'Kane, the belief was that those onboard the lifeboats were only Japanese. In reality, however, they were largely Indian prisoners of war who were being escorted by forces from the Japanese 26th Field Ordnance Depot. Kane also recounted how Morton believed each enemy soldier should be kept from arriving ashore, as they would only go on to fight against the US.
Vice Adm. Charles A. Lockwood, Commander of the Submarine Force for the US Pacific Fleet (COMSUBPAC), later asserted that those onboard the lifeboats fired at Wahoo as she surfaced. Ultimately, Morton wasn't punished for his involvement in the incident.
In October 1943, Morton and his crew were tasked with entering the Sea of Japan. It's believed that on October 11, an anti-submarine aircraft spotted Morton's vessel in La Pérouse Strait and dropped multiple depth charges. Morton was declared deceased on January 7, 1946, and the remains of Wahoo weren't discovered until October 2006.
Dudley Morton's legacy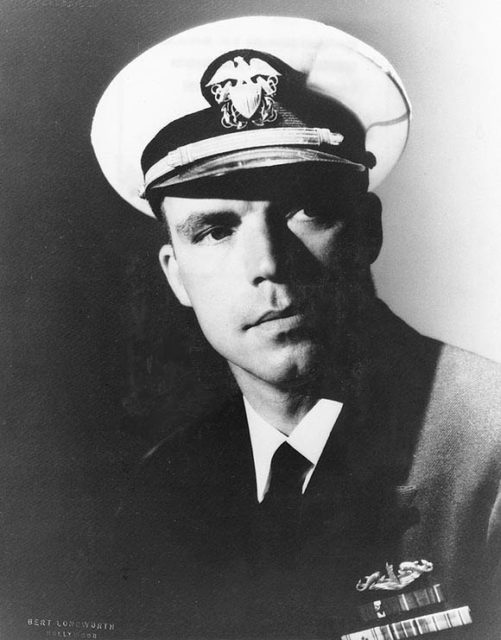 Over his WWII service, Dudley Morton conducted six patrols and was ranked third among the Navy's skippers. His dedication to the military afforded him the Distinguished Service Cross, four Navy Crosses and a Purple Heart, but more than anything, he was famous for his willingness to attack the enemy. Soon after becoming commander of the USS Wahoo, he gave his men cards, which read, "Shoot the sons of B**ches." His audacious and aggressive style changed the way the US engaged the enemy.
In 1960, Lockwood wrote of Morton, "When a natural leader and born daredevil such as Mush Morton is given command of a submarine, the result can only be a fighting ship of the highest order, with officers and men who would follow their skipper to the Gates of Hell… And they did."
More from us: Operation Unthinkable: Winston Churchill's Plan to Invade the Soviet Union
According to Lockwood, Morton lined up an impressive number of "firsts" during the short 10 months he commanded Wahoo. He was the first to penetrate an enemy harbor and sink a ship therein, as well as the first to successfully use a down the throat shot. Finally, he was the first to single-handedly wipe out an entire convoy.