Before Don Knotts became a household name for his roles on television and film, he scored some of his first comedy gigs serving in the US Army. His earliest work included a partner – a dummy named Danny – but he'd eventually go solo following World War II. Knotts then established a shining acting career, one that would cement his legacy in Hollywood history.
Don Knotts had a difficult childhood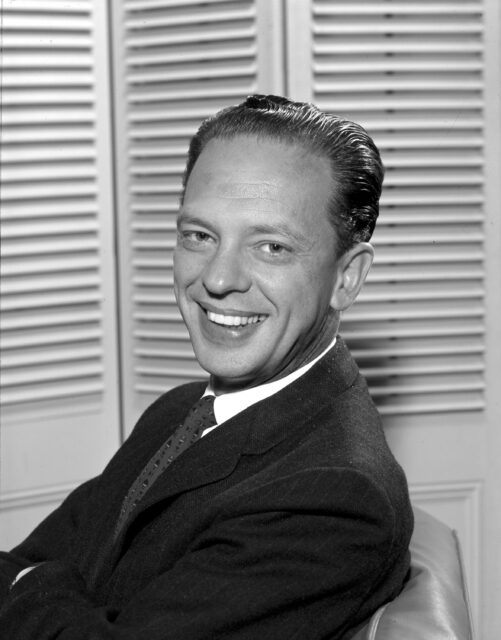 Jesse Donald Knotts was born in Morgantown, West Virginia on July 21, 1924, as the youngest of four sons. His father, William, was a farmer who suffered from schizophrenia and alcoholism, causing him to experience extreme fits of rage and anger, which he often took out on his children. Knotts was once threatened at knifepoint during one of these incidents.
Knotts' relationship with his father caused him to become quite shy. He was just 13 years old when the elder died of pneumonia, meaning he and his three brothers were raised by their widowed mother, Elsie. To support his family, Knotts worked at a factory as a chicken plucker, de-feathering the birds before they moved to distribution.
Despite his shyness, Knotts had an affinity for comedy, practicing routines at church and school events in his hometown. In one of his earliest acts, he practiced as a ventriloquist, which proved to come in handy later in life. He enjoyed comedy so much that, after high school, he moved to New York City to try and pursue a career in it. Unfortunately, things didn't pan out, and Knotts returned to West Virginia.
Joining the US Army as a non-combatant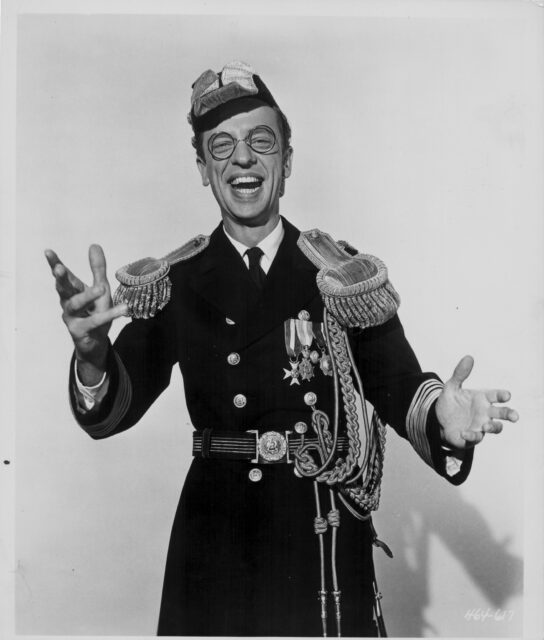 Upon his return home, Don Knotts attended West Virginia University. In 1943, after his freshman year, he enlisted in the US Army and was assigned to the 6817th Special Services Battalion as a non-combatant soldier. He was given the opportunity to continue practicing his comedy skills while also serving his country.
In times of war, troops need something to provide them joy and comfort, and Knotts did just that as part of the group of soldiers responsible for entertaining them. He toured the western Pacific Islands, performing in an Army-sponsored variety show called Stars and Gripes. In it, he exercised his skills as a ventriloquist by performing with a dummy named Danny "Hooch" Matador.
Over time, Knotts began to hate the dummy, and there are severals stories surrounding Danny's fate. One says Knotts left the dummy on a beach, later reporting it as "missing in action," while another states he threw it overboard following a performance on a military ship. The latter occurred after a fellow soldier assured him he didn't need Danny to be funny.
After nearly three years of service, Knotts was discharged from the US Army in 1946, with the rank of Technician Grade 5, which was then equivalent to corporal. He was a highly-decorated soldier upon his discharge, having been awarded several medals, like the World War II Victory Medal, the Asiatic-Pacific Campaign Medal with four bronze service stars and the Army Marksmanship Badge, which he achieved while operating an M1 Carbine.
Don Knotts went on to pursue an acting career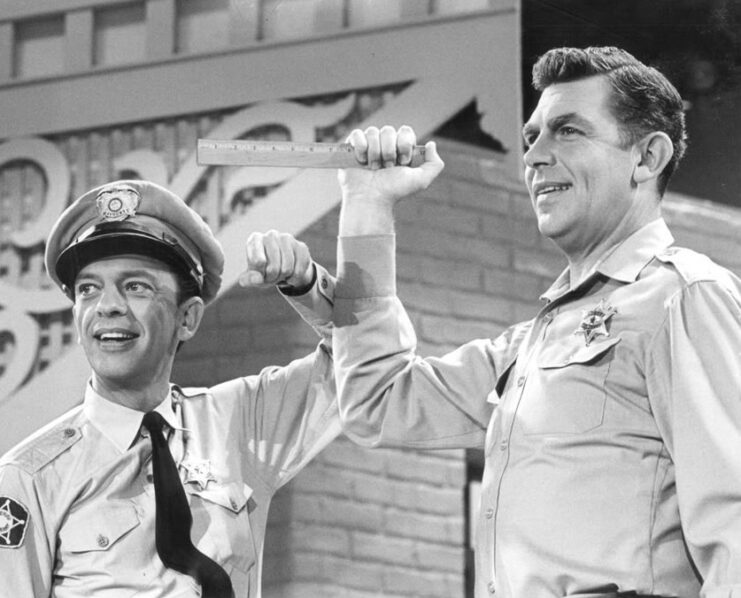 Don Knotts returned to university following the Second World War. He graduated in 1948 with a Bachelor's Degree in education and a minor in speech.
Not willing to give up on his dream of turning comedy into a career, he moved back to New York City to try his luck again. This time around, things went a lot better. Knotts was able to phone in some connections he'd made in the Special Services to get the ball rolling, landing multiple gigs on comedy shows and radio. One of his more memorable radio roles was as Windy Wales on the popular show, Bobby Benson and the B-Barb-B Riders.
Knotts' first real acting break came in 1953, when he landed a spot on the long-running soap opera, Search for Tomorrow (1951-86). He stayed with the show until 1955, when he transitioned back to comedy by appearing in Steve Allen's variety show until it wrapped up filming in 1960.
Knotts also appeared on Broadway between 1955-57, performing two roles in the show, No Time for Sergeants. He later reprised his part as one of the characters in the 1958 film version of the stage show, starring alongside Andy Griffith for the first time.
Saying goodbye to The Andy Griffith Show (1960-68)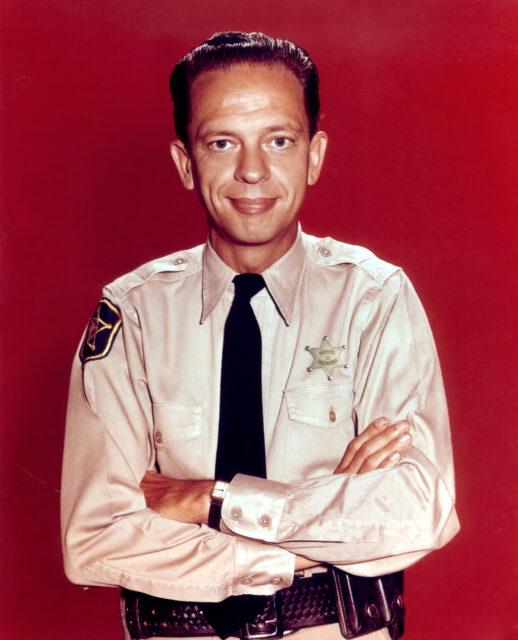 In 1960, after Andy Griffith was offered his own TV show, Don Knotts was invited to join The Andy Griffith Show (1960-68) as Barney Fife, the deputy of Griffith's Andy Taylor. The pair's chemistry impressed the producers so much that Knotts was offered a permanent spot on the series, which he accepted. Over this time, his received five Emmy Awards for Best Supporting Actor in a Television Comedy.
Throughout its run, Andy Griffith said the series would come to an end after five seasons. As such, Knotts prepared himself to look for work elsewhere as the fifth season came around. However, the show was renewed for three more seasons.
Regardless, Knotts still felt that, after his contract was up, it was his time to move on to new opportunities. He'd signed a five-year contract with Universal Studios, and the show explained Barney Fife's departure as him having finally made it "big time," joining a police force in North Carolina.
Don Knotts' later life and career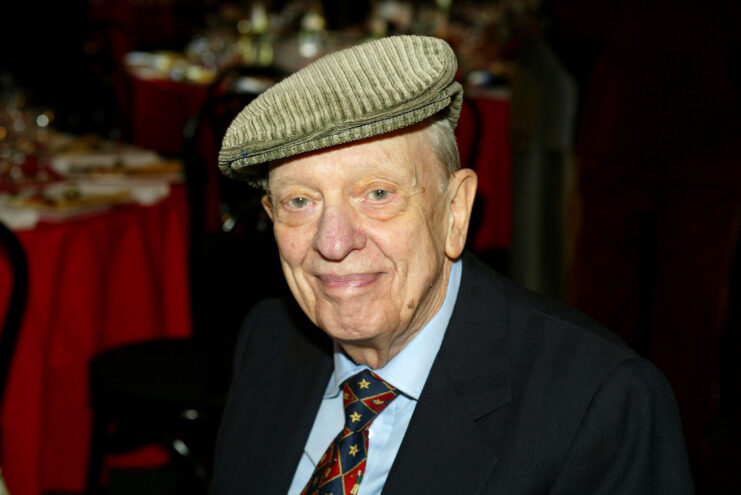 While Don Knotts went on to star in several other TV shows, it wasn't until 1979 that his portrayal of Ralph Furley in Three's Company (1977-84) would bring him similar success to that which he experienced on The Andy Griffith Show. Additionally, he starred in several films between 1960-2000, including The Ghost and Mr. Chicken (1966), The Apple Dumpling Gang (1975) and The Incredible Mr. Limpet (1964).
In 2000, Knotts' decades-long career was recognized with a star on the Hollywood Walk of Fame. When he could no longer appear on-screen, he transitioned into voice acting.
More from us: Comedian Rob Riggle Continued to Serve In the US Marine Corps, Even After Making It In Hollywood
Throughout his life, Knotts married three times, sharing two children with his first wife. He died on February 24, 2006 from pneumonia and lung cancer, and was buried in Westwood Memorial Park, in Los Angeles, California.