Rob Riggle isn't just a familiar face in the entertainment industry – he's also a decorated military veteran. Prior to gracing our screens with his comedic talents, he was a member of the US Marine Corps for over 20 years. From his time as a pilot to his deployment to Afghanistan, Riggle's service career left an indelible mark on his life and shaped his comedy career.
Rob Riggle's early life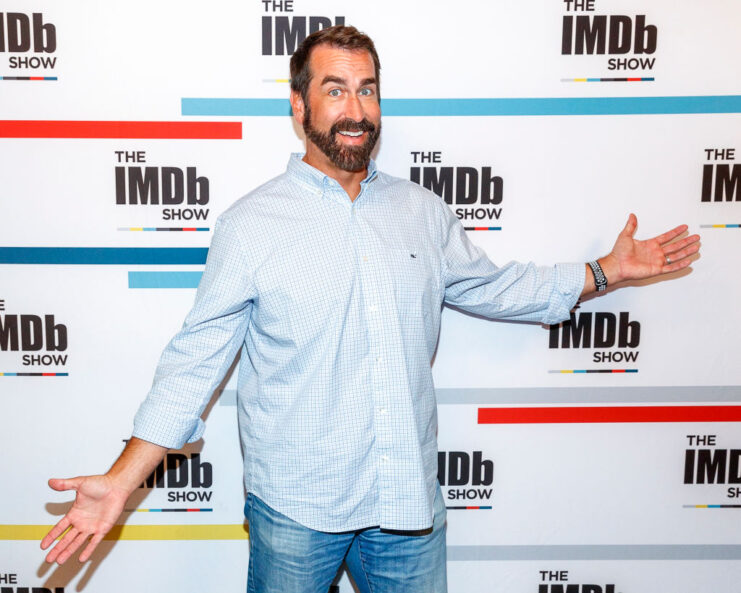 Rob Riggle was born on April 21, 1970 in Louisville, Kentucky and moved to Kansas with his family two years later. He attended Shawnee Mission South High School, where he was, unsurprisingly, involved in their television and radio stations. This clearly left an impact on the rest of his class, who voted him the most humorous person in school. He graduated in 1988, and went on to study theater and film at the University of Kansas.
While completing his undergraduate degree, Riggle earned his pilot's license, as he'd hoped to become a naval aviator. He enlisted in the US Marine Corps in 1990, but soon had a change of heart, in regard to what he wanted to do while serving. He explained to US Veterans Magazine, "I went through Officer Candidate School and went through flight school and the further I got along, the more I realized that, if I continue flying, I'm not going to be able to pursue my dream of comedy and acting."
A change of heart
Rob Riggle eventually decided this was the path for him, so he quit flying to become a ground officer. He fulfilled the short contract that was required of him and left active service to make his way to Hollywood. He was commissioned as a second lieutenant in the Marine Corps Reserves in 1992, the same year he earned his Bachelor of Arts.
Riggle worked to build a comedy career for himself while operating as a public affairs officer in New York City and Los Angeles and serving deployments to Liberia, Albania and Kosovo. He was first cast on shows like Late Night with Conan O'Brien (1993-2009) and Upright Citizens Brigade (1998-2000).
This all changed on September 11, 2001, when the Twin Towers were attacked. He and many other Reservists were told to report to Ground Zero, where they helped clear the rubble and search for survivors. This prompted Riggle to volunteer for active-duty service only a few weeks later. He was among some of the first Marines to be sent over to Afghanistan, where he served two tours.
Lt. Col. Rob Riggle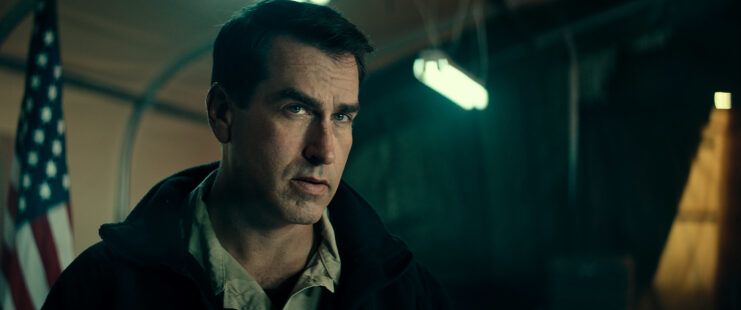 Rob Riggle operated under Lt. Col. Max Bowers, who he played in the 2018 movie, 12 Strong. He said of this time, "I was on his staff. I used to brief him every morning and every evening. I knew the man very well."
With such a long career, Riggle had many other notable moments. He recounted some of the most rewarding of his career, which included "leading Marines, educating Marines, serving my country, working on the 'Bucket Brigades' at Ground Zero immediately following the 9/11 attacks, helping evacuate and secure the embassy in Liberia, helping the refugees in Albania, restoring and enforcing peace in Kosovo and liberating Afghanistan from Taliban rule."
Impressively, Riggle remained in the Reserves even after becoming a well-known face in Hollywood. It wasn't until 2013 that he officially retired as a lieutenant colonel.
Comedian and actor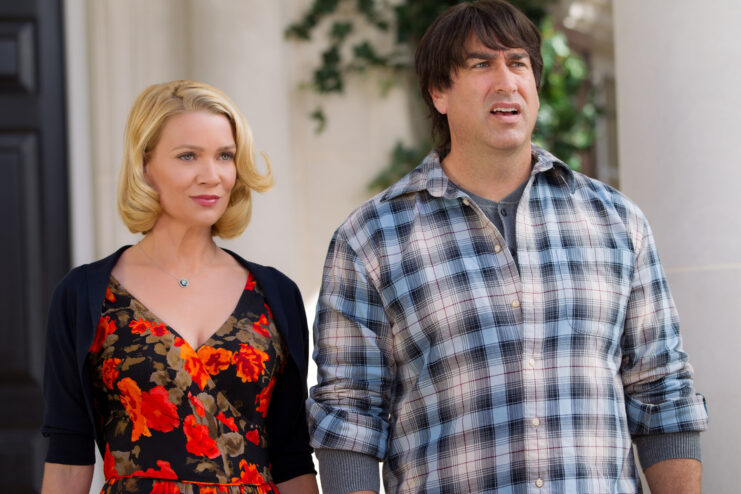 No doubt, Rob Riggle had an impressive military career, one that helped him in Hollywood. He's credited his time in the Marines with helping his later work, telling Military.com, "It made me mentally tough, which is what you have to be in show business. Show business is brutal. For seven years, I worked every day and night to catch a break. I heard 'no' at least 5,000 times – literally. That can be very difficult on your self-esteem. I watched as a lot of my peers quit the business."
Even on The Daily Show (1996-present), his service career was frequently mentioned. Riggle acted as the military analyst on the show, which included traveling to Iraq in 2007. It also made for plenty of jokes about how his training meant he could kill any of the other cast members.
Aside from his foray into drama with 12 Strong, Riggle is best known for his work on Saturday Night Live (1975-present), Modern Family (2009-20), Talladega Nights: The Ballad of Ricky Bobby (2006), Dumb and Dumber To (2014) and Night School (2018). From 2012-19, he also hosted the comedy skit for the Fox NFL Sunday pre-game show
A veteran helping veterans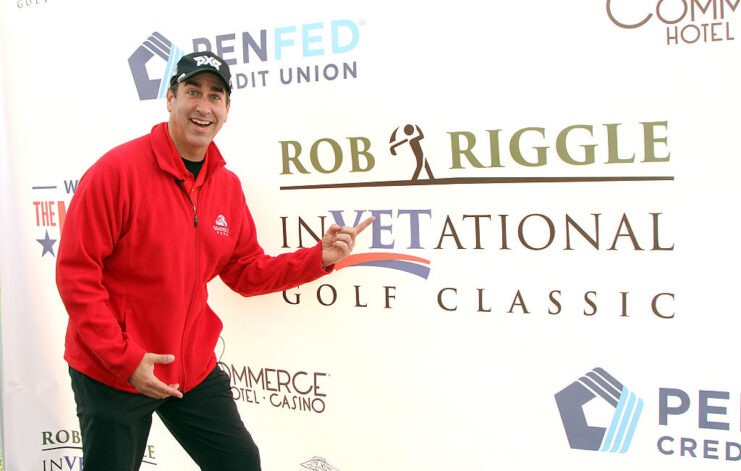 Rob Riggle is still passionate about supporting veterans. This includes starting the Rob Riggle InVETational Golf Classic, where the funds are donated to the Semper Fi Fund, to provide assistance to veterans wounded during service after 2001. He has also made many trips overseas, participating in USO shows. This has been incredibly important to him, as he never got one when he was overseas.
More from us: The US Army Attempted to Cover Up the True Nature of Pat Tilman's Death In Afghanistan
During his 23 years of service, Riggle received numerous medals, including: the Meritorious Service Medal with one gold star, the Navy and Marine Corps Commendation Medal, the Joint Service Achievement Medal, the Navy and Marine Corps Achievement Medal with one gold star, the NATO Medal, the Global War on Terrorism Service Medal, the Humanitarian Service Medal, the Afghanistan Campaign Medal with one campaign star and the Combat Action Ribbon for his service in Kosovo.