The notion that General George Patton was assassinated by the American Secret Service, or the Soviet NKVD, or some combination of both, makes an interesting story. However, does this conspiracy theory stand up to rational analysis?
Robert Wilcox did a huge amount of research for Target: Patton, but his book ultimately stands or falls on the veracity of Douglas DeWitt Bazata, who is dead. Some of Bazata's claims don't stand up to scrutiny. For example, according to Wilcox, Bazata said that he had informants in Patton's HQ unit who gave him details of Patton's planned trip on Sunday December 9, 1945, which allowed him to plan the attack.
However, Patton had expected to spend that day with his closest friend, General Geoffrey T. Keyes, Commander of the U.S. 7th Army who was visiting Patton's HQ. Keyes was unexpectedly called back to 7th Army HQ early that morning, and only at that point did Gay and Patton decide to go hunting. That would have given Bazata very little time to prepare.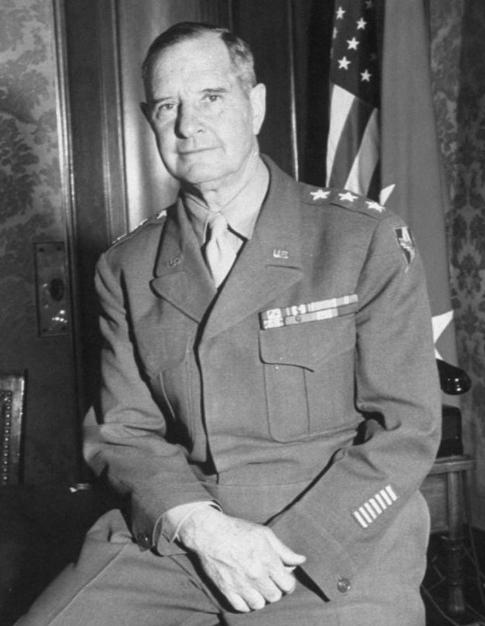 Bazata claimed that he followed Patton's staff car to Saalburg and jammed the right rear window down while the car was left unattended. However, Patton's chauffeur Woody Woodring was adamant that he had remained in the car while Gay and Patton walked round the Roman fort. Also, neither Gay nor Woodring recalled a rear window being jammed down – something that would have been very apparent on a bitterly cold December morning.
Then, Bazata claims that he went ahead of the General's car to set up an ambush near the railroad crossing, though he wasn't able to explain how he knew precisely the route that Patton's car would take. He then waited for Patton's car to arrive and he had a heavy truck in position ready to ram the staff car.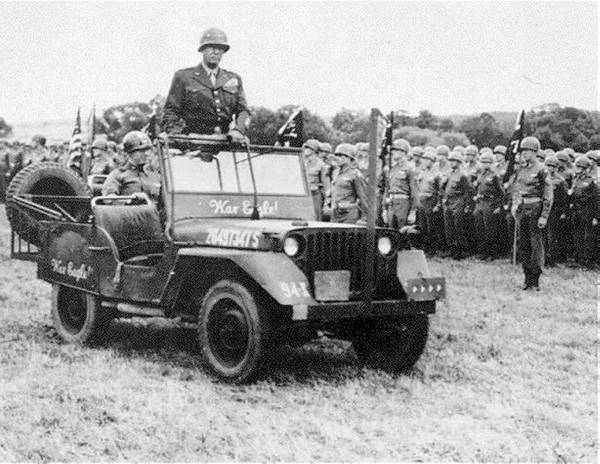 However, he explained to Wilcox, the collision that happened was entirely fortuitous and really was an accident which involved another truck which just happened to be in the area at the time.
He also explained that the assassination weapon, about which he seemed to remember surprisingly little, had an effective range of just ten yards. He did not explain how he was already in place ten yards or less from the spot where the collision happened – given that this was a fortuitous accident, this surely wasn't in the exact place he had planned?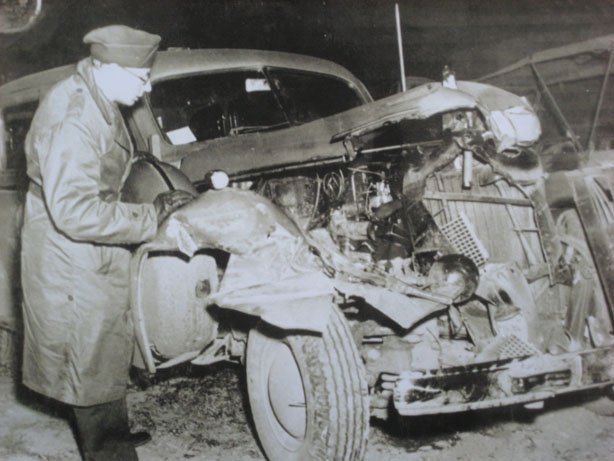 He then claims he shot Patton in the face through the open right rear window of the staff car in the immediate aftermath of the accident, breaking his neck. Apparently no one, including Patton, noticed this happening.
I don't know about you, but to me this doesn't sound like a description of a plausible and professional attempt at an assassination. There are just too many coincidences and unknown variables involved.
For example, how could Bazata have known the route that Patton's car would take in sufficient time to have another vehicle standing by, ready to crash into it?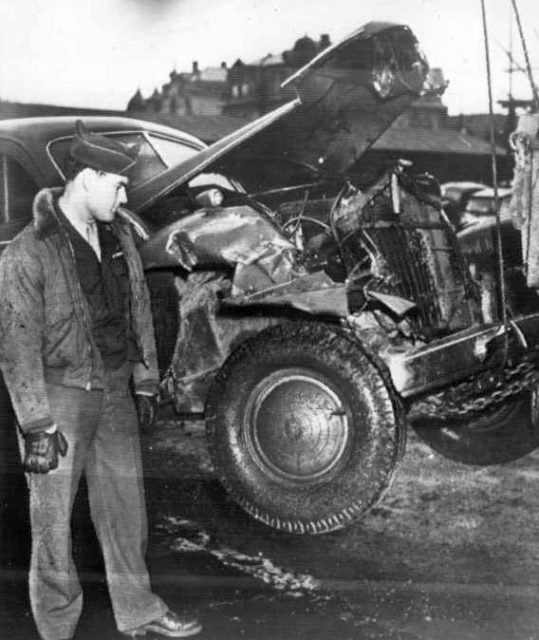 Also, with a range of just ten yards to his weapon, Bazata would have had to be very certain of the precise location of the crash and the position in which the General's car would come to rest afterwards. I can't see how that is possible, especially if the actual crash involved a different truck. I also find it difficult to accept that no one in the car, including Patton himself, noticed that the general had been struck by a projectile.
No one else seems to have heard of an assassination weapon similar to that described by Bazata. He said that it was from a "little country," perhaps Czech or Swiss, and powered by a spring or compressed air. It could shoot almost anything – including, he claimed, "a teacup." He describes the projectile used to injure Patton as a "bolt-shaped" piece of rubber, or possibly a small cube of rubber.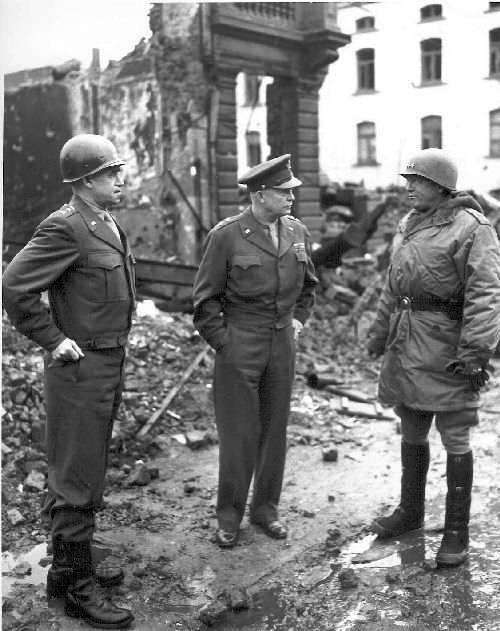 I have not been able to find any other reference to a weapon which fires a rubber projectile with sufficient force to reliably break a human neck. Rubber bullets are occasionally used by police, and these do sometimes kill, but they would not make a reliable assassination tool.
It's also worth noting that Bazata's description of this weapon is very similar to the gun described in the novel The Algonquin Project, though author Frederick W. Nolan later said that this wasn't based on any real weapon and that he had invented it purely for the novel.
Finally, Bazata was adamant that he was ordered–and paid, in some accounts–to kill Patton by William "Wild Bill" Donovan, head of the Office of Strategic Services (OSS). However, when President Roosevelt died in April 1945, support for Donovan, the OSS, and its proposed post-war replacement, the CIA, declined sharply.
On September 25, 1945, President Truman relieved Donovan of his command and ordered that the OSS be wound up within ten days. So, either the plot to kill Patton was hatched before September 25, or Donovan somehow retained control over sufficient OSS assets to undertake the attempted assassination over two months later.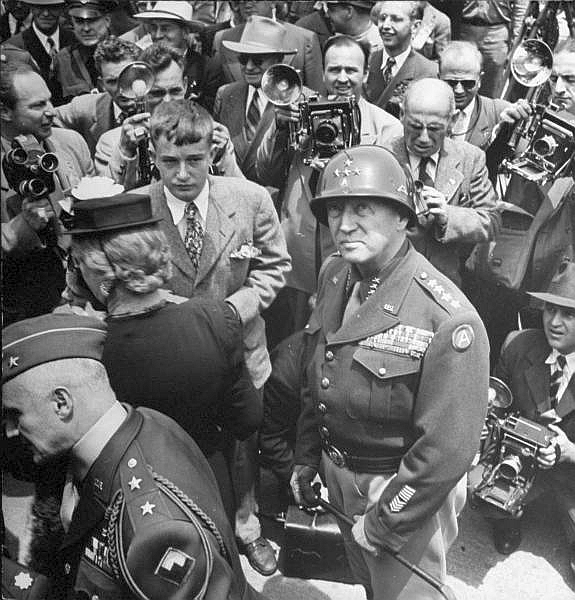 Bazata doesn't seem to have publically mentioned his involvement in the attempted assassination of Patton until 1979, following the release of a movie, Brass Target, loosely based on the novel The Algonquin Project. Bazata was reported as saying to a gathering of former OSS operatives in Washington DC in October 1979, "I know who killed him because I am the one who was hired to do it. Ten thousand dollars. General William J. 'Wild Bill' Donovan himself, director of O.S.S, entrusted me with the mission. I set up the accident."
Later that year, Bazata gave an interview to The Spotlight, a right-wing weekly newspaper published in Washington DC, published as "I was Paid to Kill Patton." In the interview, he claimed that he was asked by Donovan to kill Patton but that he refused.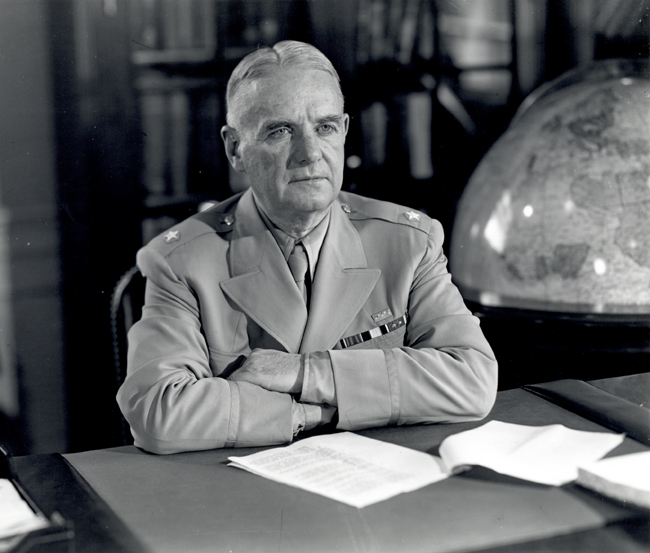 There are only two possible scenarios here: Either in 1974 author Frederick W. Nolan wrote a novel in which, by an astounding coincidence, the precise circumstances and even the unique weapon used in the actual assassination attempt on Patton were described in detail. This is despite the fact that Nolan never met Bazata and the novel was written before his public claims.
Or, Douglas Bazata read the novel and invented a story which closely followed its plot. We know that Bazata read the novel, because it is mentioned in his diary – he describes it as factual in parts and fantasy in others.
But why would Douglas Bazata lie? In Target: Patton, Wilcox describes Bazata in the late 1970s as "bitter and in need of money." At one point, Bazata described his former OSS colleagues as "weaklings, liars, sneaks, cowards, thieves and especially betrayers." Apparently, he was angry in part because he had not received pensions and benefits he claimed had been promised to him by Donovan.
These things don't constitute proof, but it seems at least plausible that Bazata might have decided to invent a story which showed Donovan and the OSS in the worst possible light, and which might also provide him with a source of revenue.
It's also notable that Bazata changed his story more than once. He sometimes claimed that he attempted to kill Patton, but he also said that he was there but someone else did the actual shooting. At other times he said that he had been asked to undertake the assassination but refused.
His diaries contain all those versions of the story, and even Target: Patton notes that Bazata was "conflicting" on this point. It seems very difficult to believe that Bazata couldn't recall whether he had or had not personally attempted to assassinate Patton.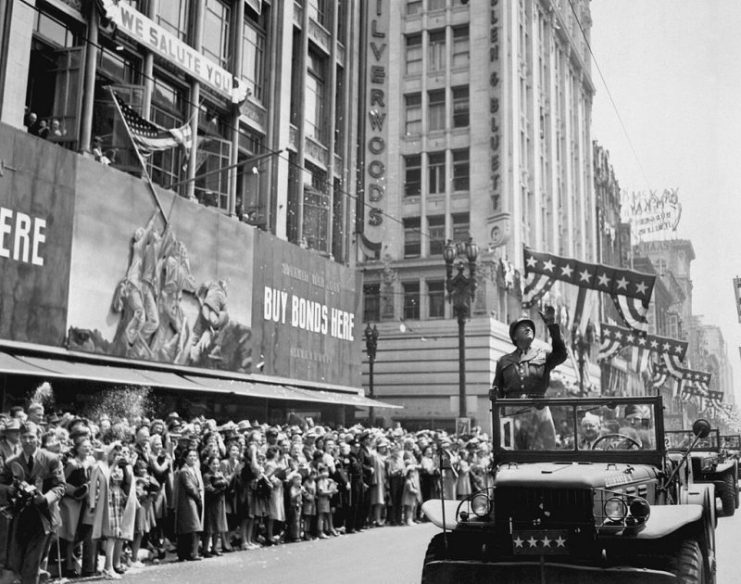 What then of the other evidence of a plot? The car in the Patton Museum certainly does seem to include parts from both a 1939 and 1938 Cadillac Model 75. However, museum staff contend that, after the crash, the car was repaired using parts from a similar, 1939 Cadillac. This sounds plausible and anyway, even if this isn't really Patton's staff car, how does this prove that there was a plot and/or a cover-up?
The "missing" reports on Patton's accident also seem to be something of a red herring. Patton, who was conscious for much of the time between the accident and his death, was convinced that what had happened was nothing more than an accident. He ordered that no further investigation should be undertaken or either driver punished, which probably accounts for no reports being filed.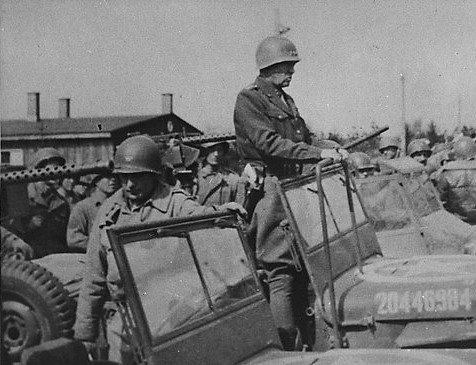 Patton's driver, Woody Woodring, was interviewed about the accident many times, and even took part in a publicity tour for the movie Brass Target. Woodring was certain that the event was an accident. He said of his involvement in publicity for the movie "My purpose was to set the record straight. The movie certainly didn't."
Woodring was also certain that the first military policemen on the scene were Lieutenants Valandingham and Smith of the 818th Military Police Company, not Lieutenant Peter Balabas who later claimed to have produced a report on the accident which mysteriously disappeared. It may or may not be relevant here to note that in 1987, Peter Balabas became the first Virginia state senator to be formally censured for unethical conduct.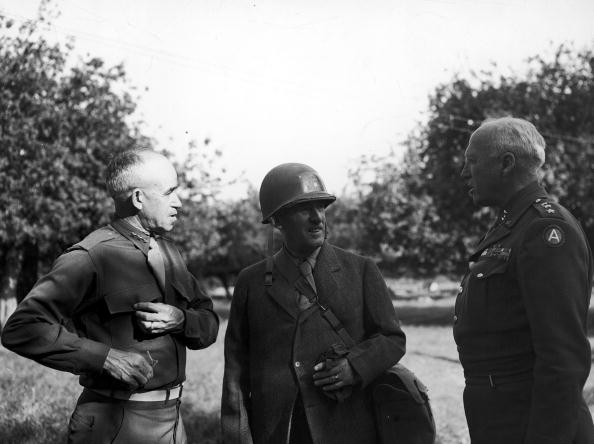 What then of the motive for the assassination? In an interview with the Sunday Telegraph newspaper, the author of Target: Patton noted: "I don't think Dwight Eisenhower would ever have been elected president if Patton had lived to say the things he wanted to say."
It is certainly true that Eisenhower was elected U.S. President in 1953 and that, even in late 1945, he may have been considering a political career. However, like many other aspects of this story, this one doesn't really hold up to close examination.
Patton was certainly highly critical of aspects of Eisenhower's military leadership during the war, as well as distrusting and disliking the Soviet Union, but by late 1945 Patton was becoming marginalized due to his increasingly erratic behavior, his praise for Germany and his support for a war with the Soviet Union. There is no real evidence at all that anything Patton could have said would have seriously damaged Eisenhower's political ambitions.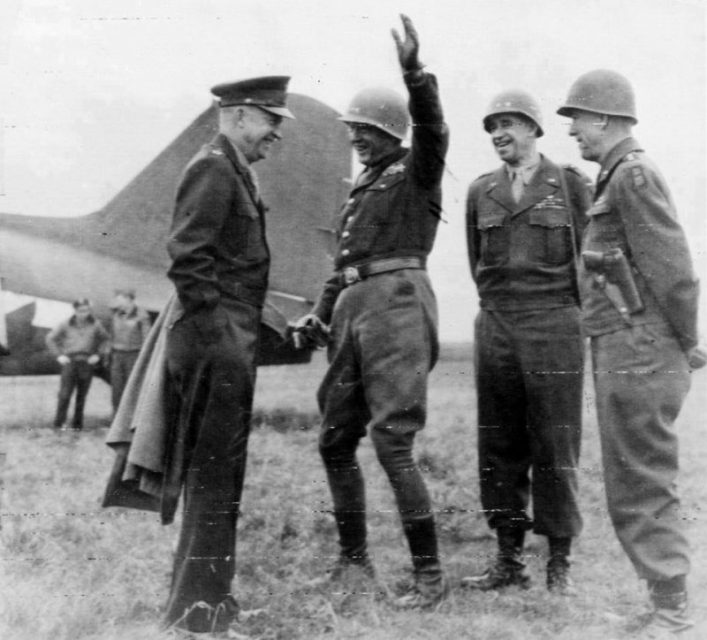 What of the contention that Patton was poisoned at the hospital in Heidelberg by the NKVD? This isn't impossible: the NKVD had certainly carried out assassinations and had used poison.
The problem is, there is no evidence to suggest that this actually happened. The official cause of death was pulmonary edema and congestive heart failure. In simple terms, those who are paralyzed are prone to develop pulmonary embolism, a blood clot that develops in a blood vessel and then travels to a lung, where it can cause an interruption to blood supply and subsequent heart failure.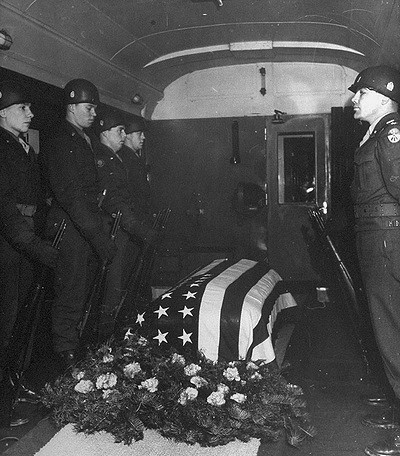 Although Patton had seemed to be recovering well, an X-ray taken on December 20 showed an embolus in the upper part of his right lung. Doctors were very concerned about it, and his death the following day was not a surprise to medical staff.
So it is not impossible that Patton died as a result of poisoning, but there is no evidence at all to support this, and what evidence we do have accords with the formal cause of death. If we apply Occam's razor, it seems far more likely that Patton died as a direct result of the injury he received on December 9, rather than because of an NKVD plot.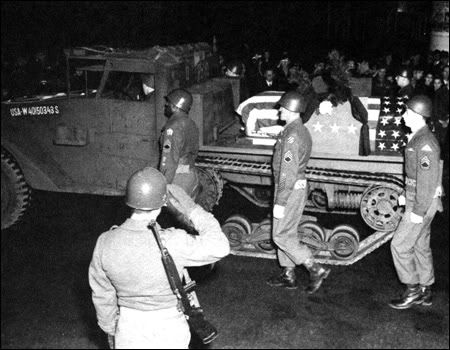 There are a couple of other points raised by conspiracy theorists that are worth mentioning. The first is a claim that senior officers were present at the accident scene suspiciously soon after the accident. The second is that the ambulance in which Patton was taken went to a hospital in Heidelberg rather than the hospital in Mannheim, which was closer.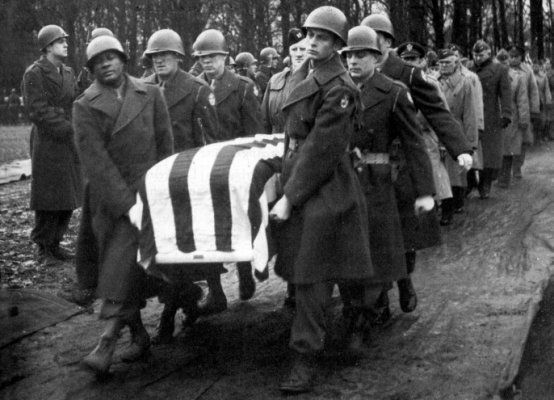 The first point makes no sense at all – it suggests that one or more senior officers were waiting at the accident site to ensure that the assassination attempt was successful. Quite apart from the fact that this would be incredibly stupid, it's also not possible. As previously mentioned, no one knew what route Patton's car would take, so no one could have been waiting at the place where the accident actually happened.
As to the second point, the hospital at Mannheim certainly was closer to the accident site than the 130th Station Hospital at Heidelberg, which was around fifteen miles away. However, the hospital at Heidelberg was the closest U.S. Army hospital, so it seems perfectly logical that that would be where U.S. Army medics would choose to take an injured American officer.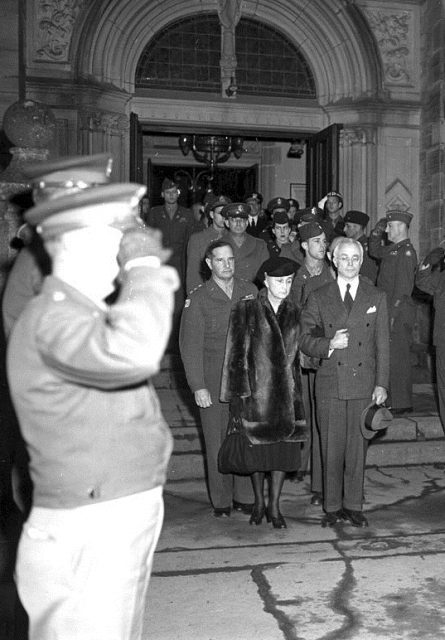 The notion that General George Patton was assassinated has grown out of a fictional thriller published in 1974. What is surprising is how much credence this theory seems to have gained despite the lack of evidence.
For the reasons explained here, I don't think that the different stories told by Douglas Bazata are feasible or credible. Without those, we are left with nothing but surmise and presumption. I like a good conspiracy theory as much as anyone, but I prefer these to have at least a measure of credible supporting evidence. That's notably lacking here.
Read another story from us: Home-grown British Plot to Kill Eisenhower and Montgomery in London
Perhaps people simply find it difficult to accept that a person as charismatic and flamboyant as Patton could die as the result of something as mundane as a road accident. Despite that, in this case, I believe that the evidence strongly suggests that General Patton really did die as a result of sheer, blind, bad luck – not as the result of a conspiracy.