Born Krystyna Skarbek in Poland, Christine Granville became one of the most important early female players in the British Special Ops. Working in Nazi-occupied Poland and France, she was a force when it came to missions requiring her much-praised wit and aptitude. Later a British citizen, she was one of the longest-serving female British agents, and because of her, the British Special Ops began recruiting more women for its cause.
World War II
When World War II broke out, Granville was living in Ethiopia, with her second husband, who was serving as Poland's Consul General. They left for London, where Granville was ready to join the war effort. Always a tomboy and very much an adventurer, she immediately petitioned the British government to be allowed to work alongside them to defeat a common enemy (the Germans had recently invaded Poland).
Eventually, though, it was not Granville's pestering that finally convinced them, but rather that of her friend's, Frederick Augustus Voigt. He introduced her to the Secret Intelligence Service, which reluctantly allowed Granville on its team.
First, Granville was sent to Hungary, where she was escorted by an Olympic skier into Poland. While there, she attempted to persuade her mother to leave Warsaw and the Nazis, but the older woman refused, dying at the hands of the Germans in Pawiak prison.
While working in Poland, Granville often faced difficulties, frequently being recognized by old acquaintances. She continuously proved her worth, however, such as occurred during an incident alongside Andrzej Kowerski, a Polish army officer. He was in charge of relocating Polish and Allied men, collecting their intelligence as he did so.
The two were arrested simultaneously by the Nazis in 1941, during which Granville won their release by biting her tongue until it bled, then using the blood to feign tuberculosis.
One of Granville's largest projects during this time was organizing a system of Polish intelligence agents who would carry reports from Warsaw to Budapest. She continued to work with Kowerski, coordinating surveillance of all transportation between Romania and Germany and ending communications on the Danube.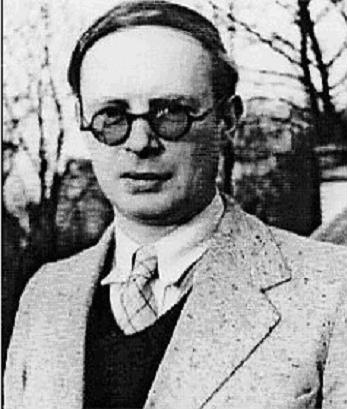 Unfortunately, Kowerski was under both Polish and British suspicion. Granville herself was also under scrutiny for the ease with which she was able to get transit visas from a pro-Vichy French consul in Turkey. It was believed her success rate was almost too good, and that she might have been a spy for the Germans. However, the misunderstandings disappeared when her intelligence, gained while in the field, came true and Germany invaded the Soviet Union. Regardless, both she and Kowerski took a break from spy work.
Around that time, Granville informed her husband she wanted a divorce, as she was in love with Kowerski.
Back in Action
Granville sat on the sidelines for a bit, until her fluent French-speaking skills won her a place back in action, on the British Special Ops team in France, 1944. They were running low on trained agents and had no one else to send. It made sense to use Granville. There, she would be known as Madame Pauline. She replaced Cecily Lefort, who had recently been executed and she was to be one of the first to meet the Allied landings in France.
In July, she parachuted into southeastern France and began working. She organized joint operations between Italian partisans and French Maquis against the Germans in the Alps, and she also worked on initiatives intended to encourage German occupation forces to defect to the Allies.
She met with Polish conscripts in a German garrison and persuaded them to desert, and the German troops there to surrender.
In August, one of her fellow agents was arrested by the Germans and was due to be executed. Granville arranged a meeting with the German liaison between the French and the Gestapo. She told him she was a niece of a British General and the wife of the arrested agent. She offered two million francs for his release.
She argued for hours, lying, bluffing and using everything she could, eventually persuading the German to do as she said. He did receive the ransom money. However, he died in mysterious circumstances shortly after.
It was this work in France which helped Granville overcome the previous allegations made against her, and the suspicions she was under. In 1945, she was due to go back to Poland, where she was to report to the British on events there in relation to the Red Army. However, the mission was later canceled.
After the War
Granville earned several medals for her work and was made an Officer of the Order of the British Empire. However, in the months following the end of the war, things were not looking good.
She had no country to call her own, had no money and was alone in Cairo. She applied for a British passport, but the paperwork was delayed.
She traveled extensively but not lavishly, ending up in London in 1952, where she met an untimely death.
In the Shelbourne Hotel in London, Granville was stabbed to death. The attacker was a merchant marine steward who had previously attempted to woo her, and who she had rejected. She was 37. Nearly 35 years later, when Kowerski died of cancer, he was buried beside her.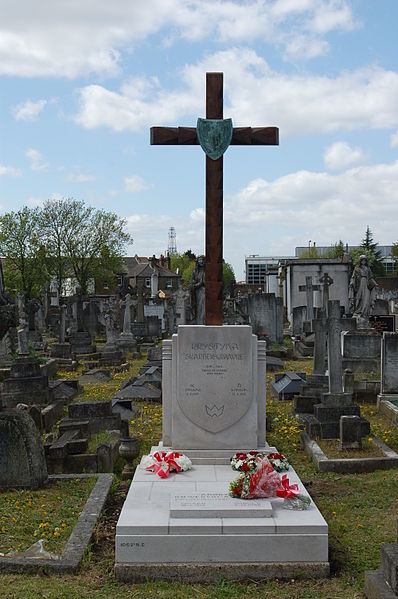 In 1971, the hotel where she had been killed was bought, and her belongings were discovered. They had been stored there, including a trunk with her clothes, papers and the dagger issued to her as an agent.
Since her death, Granville's story has been spun in many numerous ways. It is said that Ian Fleming based two James Bond ladies on her, in the novels Casino Royale and From Russia, with Love.