One of the greatest military commanders of WWII is usually forgotten in stories of the war. Bill Slim, the British general commanding troops in Burma, fought one of the Allies' most successful campaigns, turning near-total defeat into an overwhelming victory over the Japanese.
A Scholarship in Service
A tradesman's son from the Black Country, Slim went to King Edward's School in Birmingham, England, on a scholarship. There he developed an ambition for a military command which his poor upbringing excluded him from achieving. He became a teacher and then a clerk before entering the army at the start of the First World War.
As a second lieutenant and lieutenant, Slim served at Gallipoli and in the Middle East. He was severely injured in action and awarded the Military Cross.
After the war, Slim remained in military service joining Britain's colonial Indian Army, where he became a captain. He had learned the importance of morale and logistics during the war and was a competent staff officer.
By the time WWII broke out, he was back in Britain working in military staff training. He was 47 years old and had just become a lieutenant-colonel.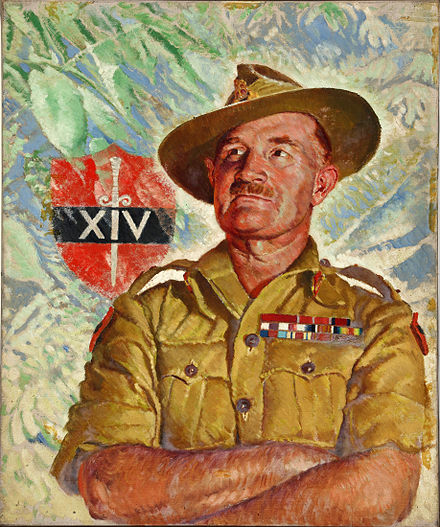 Africa and the Middle East
At the start of the war, Slim was sent to Africa, commanding Indian Army forces against the Italians. There he made mistakes but learned from them. He was again injured in action.
On recovering, he joined British forces in the Middle East. When another officer fell ill, he went from staff officer to divisional commander. He was mentioned in dispatches for his service there but was still fighting on the periphery of the war.
Burma in Peril
Meanwhile, the Japanese had invaded Burma. British and Indian troops in the region were being pushed back toward India. Britain's possessions in Asia were under threat.
Old friends of Slim's approached General Sir Harold Alexander, the man in charge of the region. They had seen Slim's skills as a commander during his days in India. On their suggestion, Alexander had Slim promoted to acting lieutenant-general and put in charge of Burma.
He arrived in March 1942 to face an enormous challenge.
A Fighting Retreat
The Japanese had entered Burma in December 1941. Their troops were skilled, motivated, and fast moving. Through encirclements and deep penetrating attacks, they drove deep through the Burmese jungle.
Thinly spread and out-numbered, the British forces were driven back. In just three months, the Japanese came within striking distance of India.
Slim's first task was not to halt the retreat but to turn it into a fighting retreat. Encounters with the enemy were better organized and the Japanese began to pay a heavier price for their advances.
Transforming the Burma Corps
The Buma Corps, which would become the core of the "forgotten" Fourteenth Army, was a demoralized mess. It was a mix of British conscripts, Burmese auxiliaries, and Indians whose country was discussing independence from Britain.
Levels of experience, skill, and training were variable at best. Morale was terrible.
Slim turned it all around. Visiting each of his units, in turn, he met the troops and showed he valued them. He focused on repairing morale, knowing that each soldier's fighting spirit mattered. By being clear and realistic with soldiers about the challenges facing them, he built up their faith in him and themselves.
Slim's speeches created pride in units and rebuilt fighting spirit.
Pushing Back the Japanese
The tide turned. As Slim's army became more organized and motivated, it stopped retreating and started fighting back. Soon the Japanese were in retreat.
Throughout the war, Slim continued the approach he had begun with. He visited individual units, speaking about their situation and showing that he understood their needs. Motivated by a great leader, they became a potent fighting force.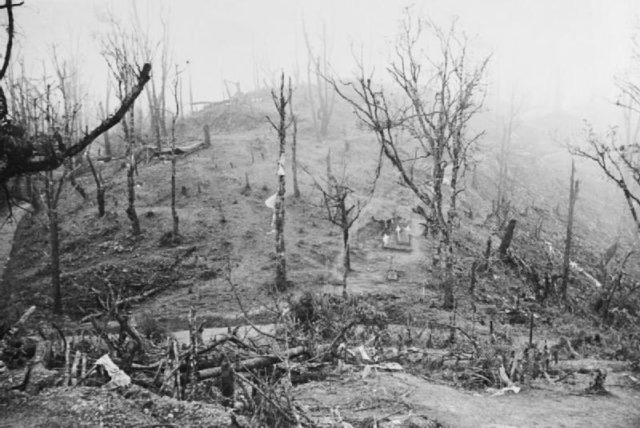 Understanding Discipline
Slim's greatest quality was that he understood the difference between discipline and punishment.
If fear of punishment motivated men, their discipline would fall apart as soon as they were out of sight of commanders. Disciplined troops would fight with courage no matter what. That discipline came from pride and valuing the men around them.
Winning With Tactics and Logistics
Slim also developed new tactics for his army. They countered Japanese infiltration with their own encircling maneuvers. Japanese troops were drawn into costly attacks on well-defended boxes of Allied-held territory. The Fourteenth Army became fast-moving and aggressive, abandoning motor vehicles for transport that suited the terrain.
He also paid close attention to logistics. Men needed to be well supplied, not only to provide ammunition but also to ensure they had good morale. If such basics as food and clothes were not reliably provided, spirits would fall. Slim made sure that supplies were there.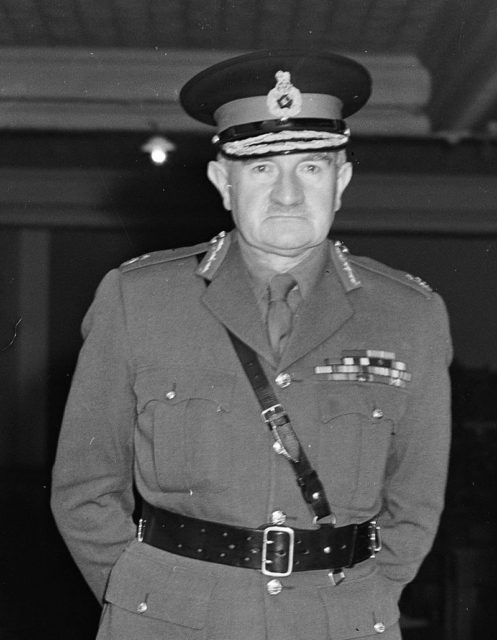 A Forgotten Victory
In March 1945, the Fourteenth Army took Mandalay and the Japanese stronghold of Meiktila. The Japanese were in full retreat, pushed back by a well-organised campaign by Burmese irregulars and the steady advance of Slim's army.
Finally, the Japanese fell back to Rangoon. Slim led an attack by land while others attacked by air and sea.
Rangoon fell. The Japanese defeat in Burma was complete. Coming in early May 1945, it was overshadowed by victory in Europe in the same month. The Fourteenth Army's remarkable achievement went largely ignored back home – a forgotten victory.
Uncle Bill – the Best General of the War?
Slim was a remarkable man. He had taken a starving, fearful army and turned it into a potent fighting force. His troops loved him, referring to him as "Uncle Bill."
The public may not have paid attention, but contemporary commanders and historians noticed his incredible achievements. Dr. Duncan Anderson, Head of War Studies at the Royal Military Academy Sandhurst, rated him alongside the American Patton and Germans Guderian and Manstein. Admiral Mountbatten, Supreme Commander of South-East Asia Command, called him the finest British commander of the Second World War.
It was a remarkable achievement from a man who rose to command relatively late in life, the son of a humble Black Country tradesman.
Source:
Gordon Brown (2008), Wartime Courage.