It is 2019, and almost 75 years since the city of Bayeux was liberated by the Allied Expeditionary Force.
This year a group of passionate local enthusiasts have taken it upon themselves to form an official association, 'Bayeux Libéré', which aims to preserve the city's wartime heritage and ensure that the actions that led to peace are not forgotten.
It is expected that millions of people from all over the world will descend on Normandy this June for the hundreds of planned commemorative events. In the past, the majority of these events were concentrated outside of Bayeux.
But this year, Bayeux Libéré will be hosting a number of events that really should not be missed!
Bayeux was a key objective for the Allied forces landing on June 6th 1944. The city was the specific objective of the 50th Northumbrian Infantry Division which landed on Gold Beach to the north of the city. As with many of the D-Day objectives, capturing Bayeux was optimistic and a combination of fierce German resistance and complicated terrain meant that the city was not officially liberated until a day later on June 7th.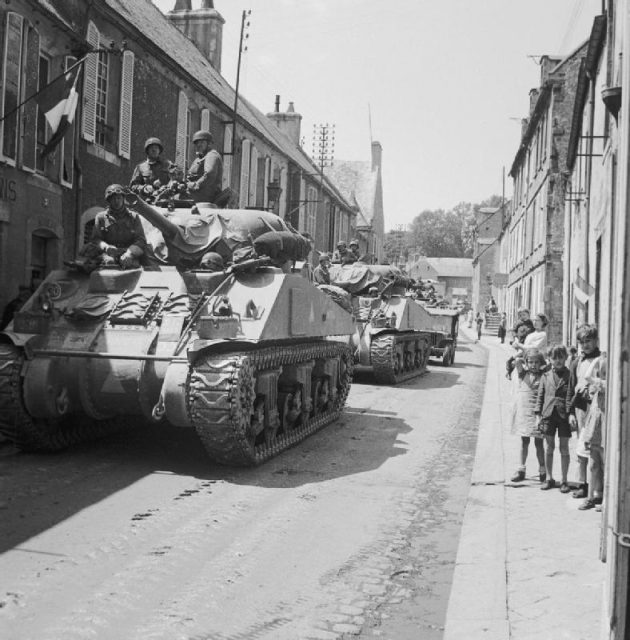 After its liberation, the city became an important hub for Allied forces and was surrounded by supply dumps and makeshift hospitals, while it is now home to a large commonwealth military cemetery.
One of the first armored units to enter the town on June 7th was the 8th Independent Armoured Brigade, specifically DD Sherman tanks belonging to the Sherwood Rangers Yeomanry. In light of that, this year's commemorative events will involve the Sherwood Rangers and the 8th Armoured Brigade.
These events include a British Army parade, a commemorative football match, and a unique exhibition based on the life and work of the poet Keith Douglas who served with the Sherwood Rangers until dying from mortar fire on June 9th, 1944.
On Saturday, June 8th at 11.00 AM, all are invited to line the streets of Bayeux as 200 soldiers of the Royal Yeomanry, led by the Inns of Court regimental band, will follow in the footsteps of their predecessors in a parade along Rue Saint-Malo.
This will be a unique moment which has not been witnessed in Bayeux since the city was liberated. The organizers are keen to encourage everyone to come and cheer on the troops and welcome them into the city.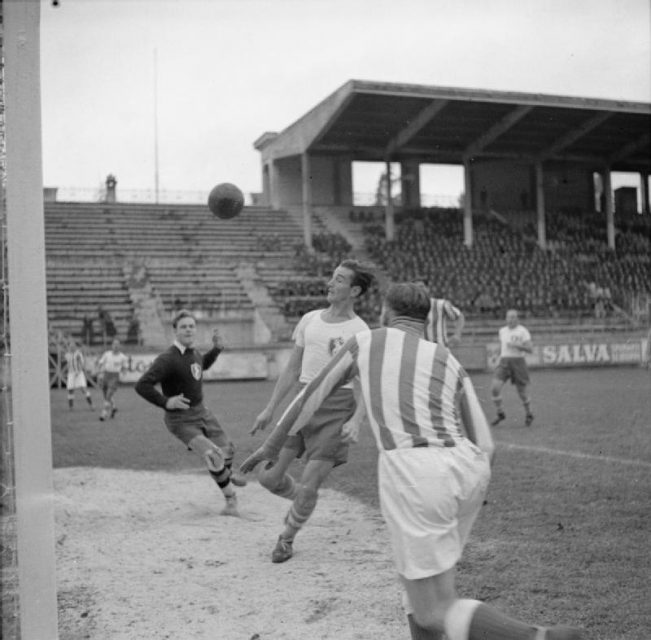 Following the parade, the Royal Yeomanry will return to their HQ in preparation for the football match of the century. Everyone is welcome to come to Stade Henri-Jeanne in Bayeux as the Royal Yeomanry go head-to-head with Bayeux FC in a commemorative friendly football match named "We Meet Again", reflecting a game played by the two teams in 1944.
There is free entry and gates will open at 2.00 PM, with kickoff at 3.00 PM. Food and beverages will be sold on site. The Inns of Court regimental band will also be in attendance providing a wonderful and unique atmosphere!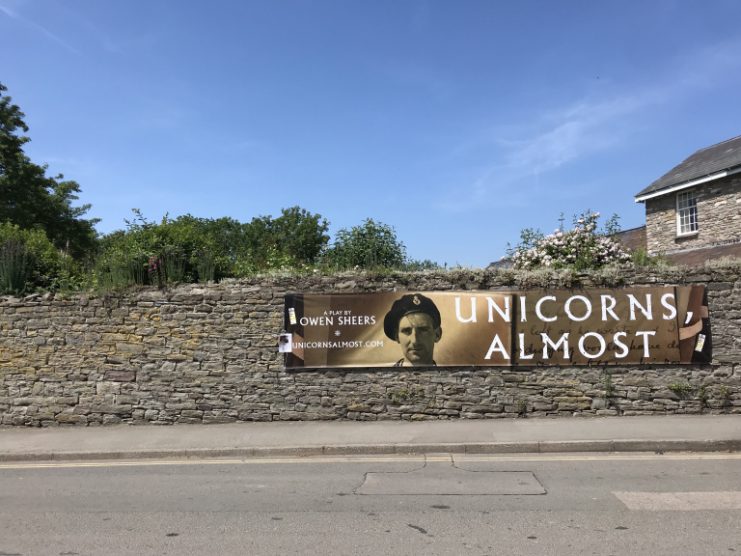 Finally, from June 5th to June 9th there will be an immersive audio exhibition in Bayeux at Toulouse Lautrec Hall based on "Unicorns, almost", a play by Owen Sheers about the life and work of Keith Douglas, a Second World War and D-Day veteran.
"Unicorns, almost" tells the life story of Keith Douglas from early childhood, fighting in the North African desert as a tank commander, through to his demise three days after the D-Day landings at the age of 24. "Unicorns, almost" is the story of one man's Faustian pact with a war which gifted his unique and penetrating poetic voice before taking it away.
Written by Owen Sheers, "Unicorns, almost" conjures Douglas back into confrontational existence with the audience. Echoing the frequent direct address style of his poems, Douglas' pressure to speak to us is twofold. First is a desire to remind us of the horrors of war and what it steals from us, and secondly is a frustration that despite his poems into print, they have remained largely unread for the last 70 years.
If you want to get involved or find out more about these special events, please like and follow Bayeux Libéré on Facebook.