Some people are so amazing it is hard to believe they are real. One such man started out in the real world, moved on to be a legend, and then segued into fantasy for a while.
Audie Leon Murphy was born on June 20, 1925, in Kingston, Texas the seventh of twelve children. To help put food on the table, he began picking cotton when he was five. He also learned to shoot game.
In 1939 the 15-year-old Murphy quit school to work full time. Sadly, the following year his father abandoned the family, and his mother died the year after. His younger siblings were sent to an orphanage.
Then Pearl Harbor happened. Murphy unsuccessfully tried to join the military; he was 16 but looked younger, standing a mere 5'5" tall and weighing only 112 pounds. He put on weight, lied about his age, and finally got in on June 30, 1942.
Thanks to his years of hunting game, he earned the Marksman Badge and the Expert Badge during basic training. The following year he was in Casablanca in French Morocco.
There he trained for the Allied Landings in Sicily and became a private first class on May 7, 1943. During the invasion of Sicily, Murphy killed two Italian officers near Canicatti on July 10 and became a corporal five days later.
September found him with the landing team at Battipaglia, Salerno. Shortly after, he was part of a scouting party near the Volturno River when his party of three came under heavy fire which killed one of his men. Murphy and the other survivor retaliated by taking out five enemy soldiers – a taste of things to come.
In October, his company was near Mignano Monte Lungo Hill 193 as part of the Allied assault on the Volturno Line when they were attacked. His unit responded by killing three Germans and taking another four as prisoners, earning Murphy the rank of sergeant on December 13.

By January 1944, he was a staff sergeant but became ill due to malaria which kept him from the Allied landings on the Anzio beachhead. Later in January, he joined the First Battle of Cisterna where he became a platoon sergeant. It was with the 3rd Division in Anzio, however, that he got his first award.
It happened on March 2. The 3rd were holed up in a farmhouse when a German tank rolled past. Murphy crawled up to it and took out the entire crew with a rifle grenade, earning himself a Bronze Star with "V" Device.
He came down with a second bout of malaria eleven days later. Not that it stopped his team from getting the Combat Infantry Badge on May 8. Murphy also received the Bronze Oak Leaf Cluster. Fortunately, no sickness followed. Thus encouraged, he went on to make history.
On August 15, Murphy's team was passing through a vineyard near Ramatuelle when German soldiers attacked them. Rather than take cover, Murphy ran toward the enemy to get a machine gun – killing two and wounding one.
Nearby, two German soldiers popped out of a house to surrender. Murphy's best friend fell for it, but they shot him as he approached. Furious, Murphy stormed the house, killed six, wounded two, and took 11 prisoners – earning himself a Distinguished Service Cross.
On August 27, he was with the 1st Battalion, 15th Infantry Regiment as part of the Allied offensive on Montélimar. The next day, they drove out the Germans, earning themselves the Presidential Unit Citation.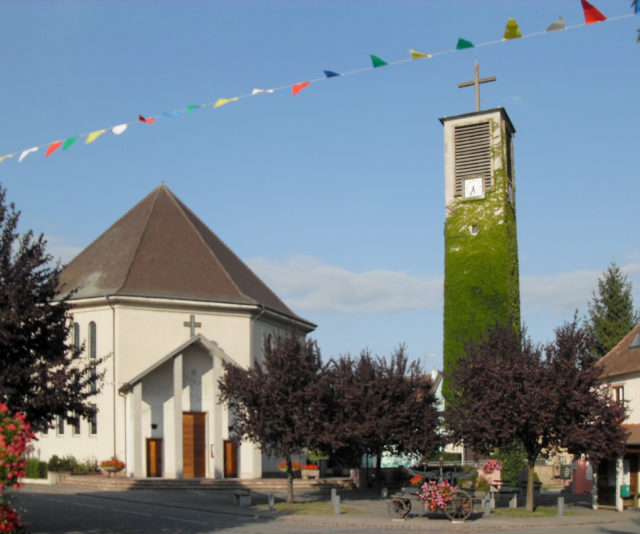 A mortar shell landed near Murphy on September 15 and hit his heel. To make the enemy pay, he stormed a German machine gun nest at the L'Omet quarry in the Cleurie River Valley on October 2 – killing four, wounding three, and earning his first Silver Star.
Three days later, he scouted another German hill position alone. Using his radio, he directed an hour-long attack which killed 15 and wounded 35 – earning himself a Bronze Oak Leaf. By October 14, he was a second lieutenant.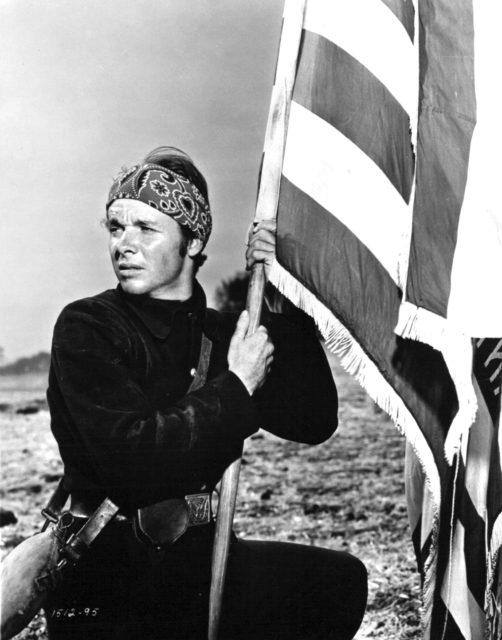 As Murphy's platoon made their way to Brouvelieures on October 26, they again came under heavy fire. He had just taken two captives when a German sniper got him in the hip, so he shot the sniper between the eyes. Unfortunately, gangrene put him out of action, but he was awarded a Bronze Oak Leaf Cluster.
The following year on January 24, they were under heavy fire while trying to take the town of Holtzwihr. Despite his team being reduced from 200 to 18, Murphy was ordered to hold his position with two M10 tank destroyers against six enemy tanks. When one American tank got stuck in a ditch, and the other was hit Murphy ordered his men to retreat while he covered them.
When his ammo ran out, he ran… but not after his men. He jumped onto the burning wreck of the tank destroyer, as its machine gun was still intact. In full view of the enemy, he fired for an hour – killing or wounding 50 Germans and forcing the rest to retreat.
Murphy was shot in both legs as well as earning the Medal of Honor and other awards too many to mention.
After the war, he was feted with parades and banquets, but post-traumatic stress took its toll. He made his way to Hollywood where he became homeless until 1949 when he got a break playing the lead in the movie, "Bad Boy."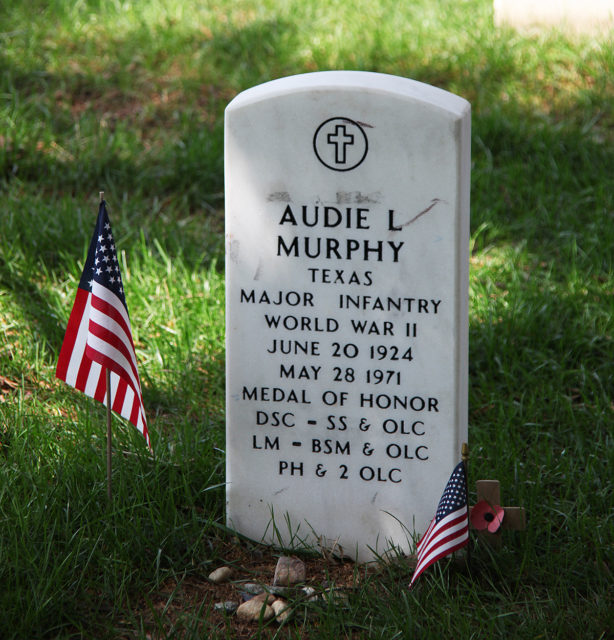 He also wrote "To Hell and Back" about his experiences in the war. It was made into a film in 1955, becoming Universal Studio's top grosser until "Jaws" in 1975. He went on to make more movies, TV series, and publish poetry, becoming a mega-star addicted to sleeping pills because he could not forget the war.
Unable to take it anymore, he finally did the unthinkable. In the early 1950s, Murphy used his fame to talk about post-traumatic stress – a very hush-hush thing, back then. It forced the US government to take a closer look at the issue and provide the care that veterans badly needed.
So in the end, Murphy did return to reality.