We will be taking a look at the bunkers used by Adolf Hitler and his entourage in Berlin. There were two bunkers connected to each other, Fuhrerbunker and the Reichskanzleibunker (Reich Chancellery bunker).
The Reich Chancellery bunker was initially constructed as a temporary air-raid shelter for Hitler (who spent very little time in the capital during most of the war). The increased bombing of Berlin led to an expansion of the complex as an improvised permanent shelter.
The elaborate complex consisted of two separate shelters:
The Vorbunker ( "forward bunker"; the upper bunker), completed in 1936. Number 14 on the drawing below.
The Führerbunker (number 10 on the drawing below), located 8.2 ft lower than the Vorbunker and to the west-southwest, completed in 1944.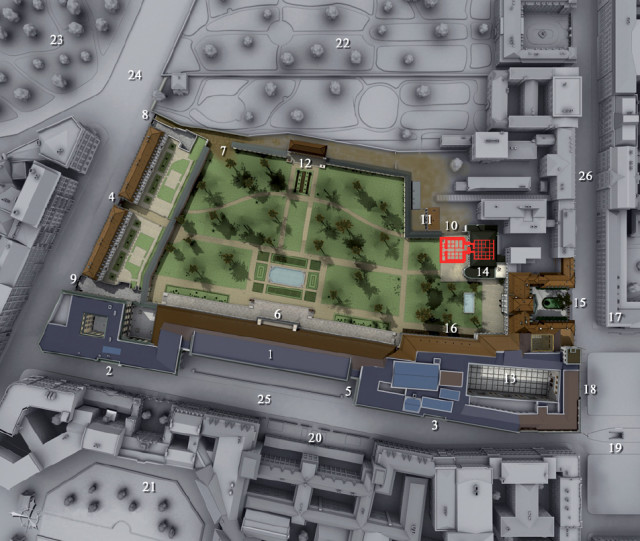 This is the area in which the pictures were taken; the bunker can be seen in red. Map by Christoph Neubauer – Wikipedia
A more detailed map of the bunker (click on it for a bigger version)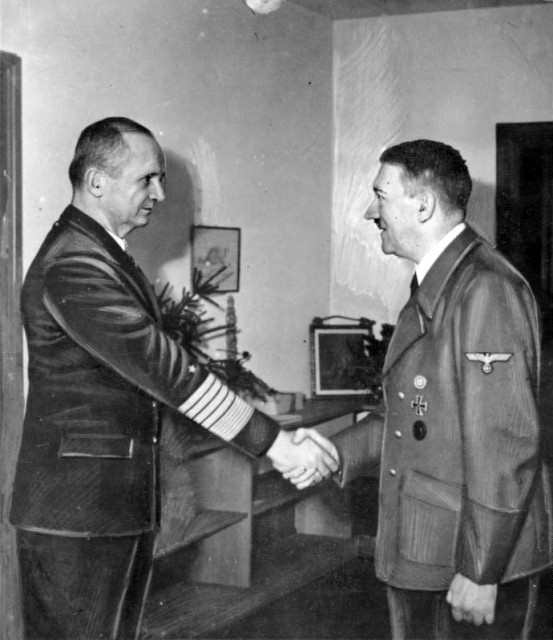 A rare picture of Hitler meeting Großadmiral Karl Dönitz taken inside the Fuhrerbunker, shortly before his suicide.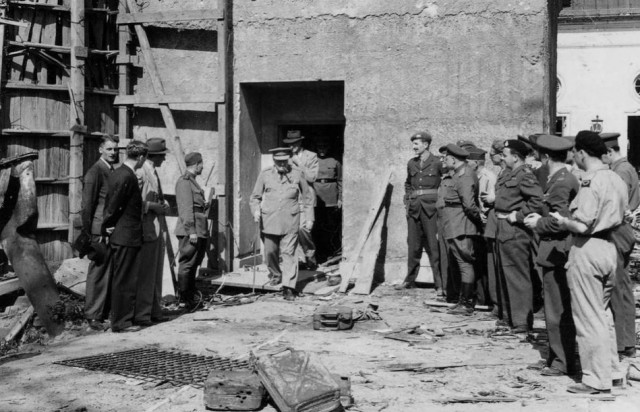 Winston Churchill exits the Fuhrerbunker after an inspection, note the cans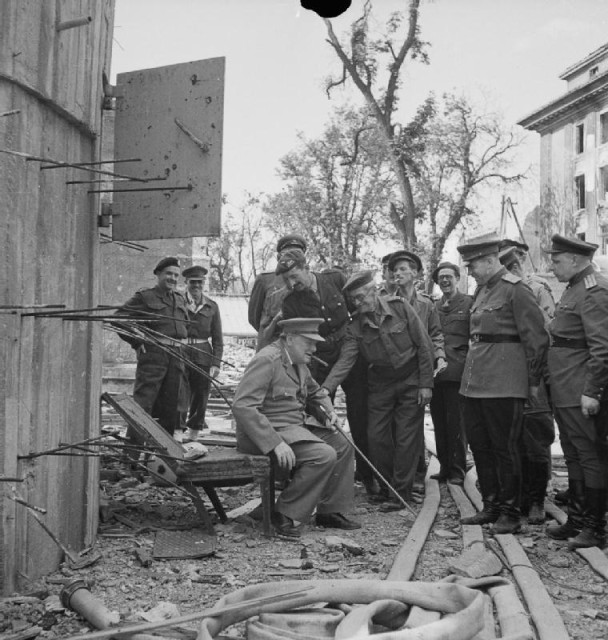 During a visit in 1945, Churchill sits on one of the damaged chairs from Hitler's bunker in Berlin.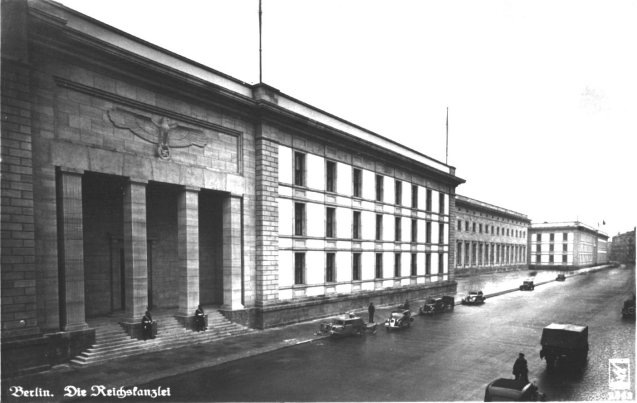 The front of the new Reich Chancellery, after it was completed, the bunkers were located at the back of the building.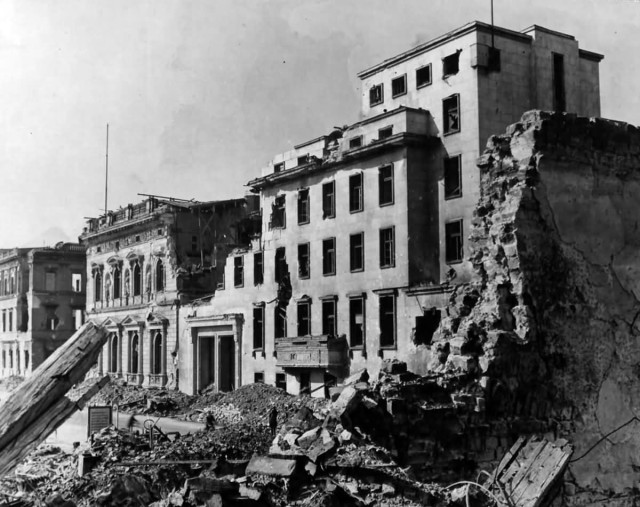 Hitlers Chancellery Berlin 1945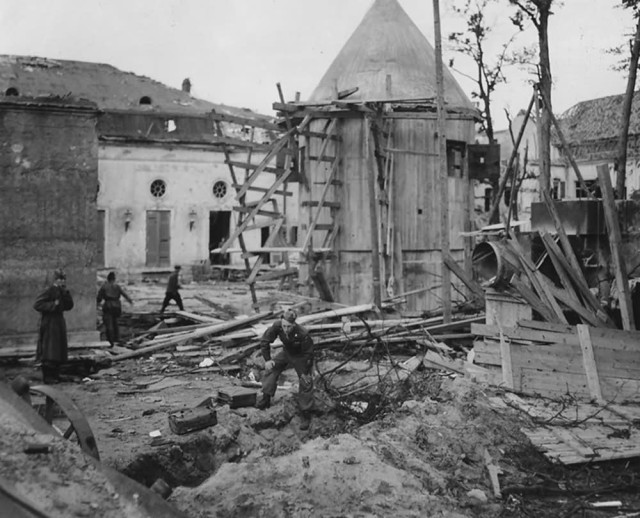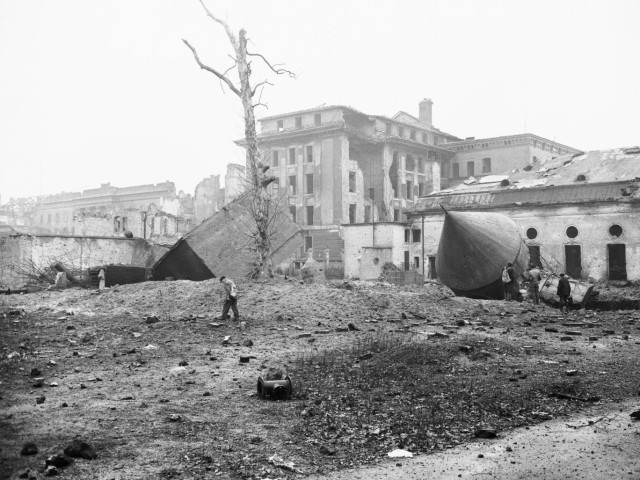 Sightseers walk amid the ruins of Hitler's air raid shelter, sometimes referred to as Hitler's "tombstone".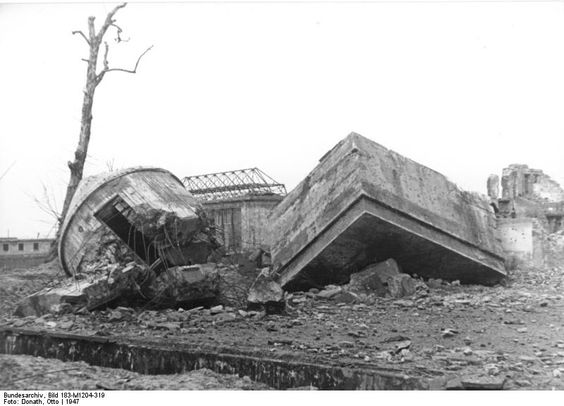 The remains of the bunker in 1947, note the ventilation air turret as seen on the first picture
The same ventilation air turret as seen on the picture above but a slightly different angle, 1947
Reopening the bunker
These pictures were taken in August 1980 when the Reich Chancellery bunker was reopened for a short while; all pictures are courtesy of the German Bundesarchiv.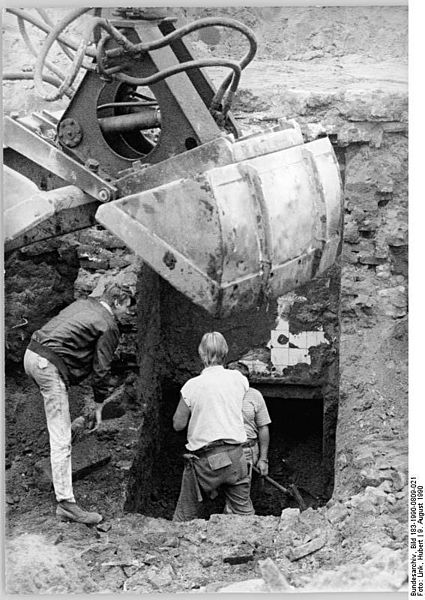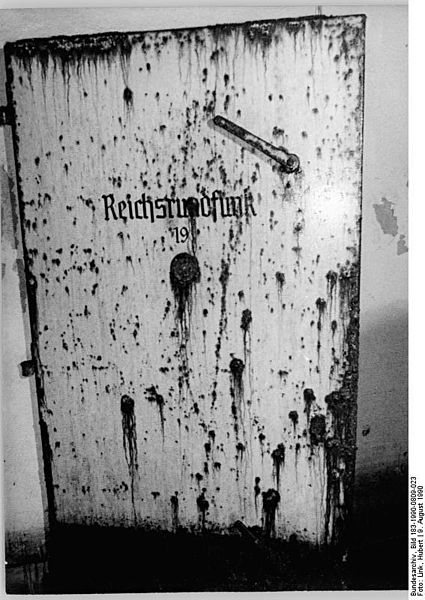 Inside the Reich Chancellery bunker
Demolition
It was decided by the Russians that no trace of the Fuhrerbunker should remain. In 1947 all parts of the building above ground were demolished and the bunker sealed. In the 1980s the Fuhrerbunker was dug up and then destroyed completely.
More pictures of the demolition can be seen on bunker-neue-reichskanzlei.lumabytes.com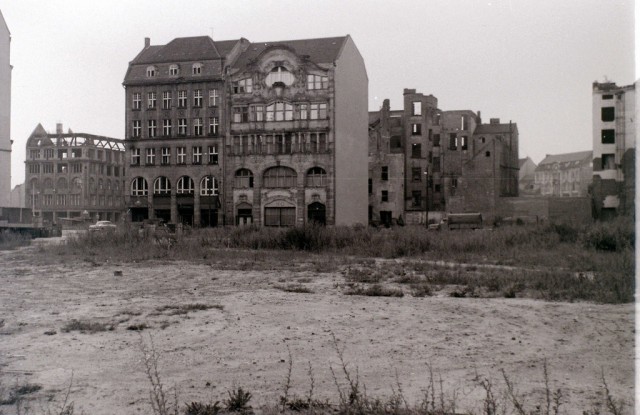 Today
These two pictures show the location of the bunker as it is today.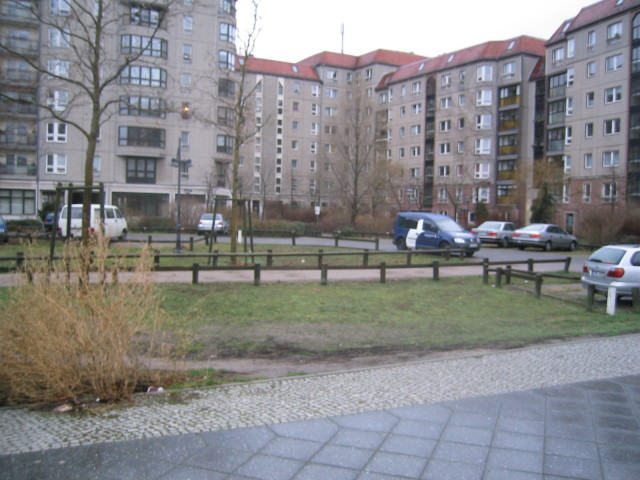 The buildings on the right are in roughly the same location as the Reich Chancellery was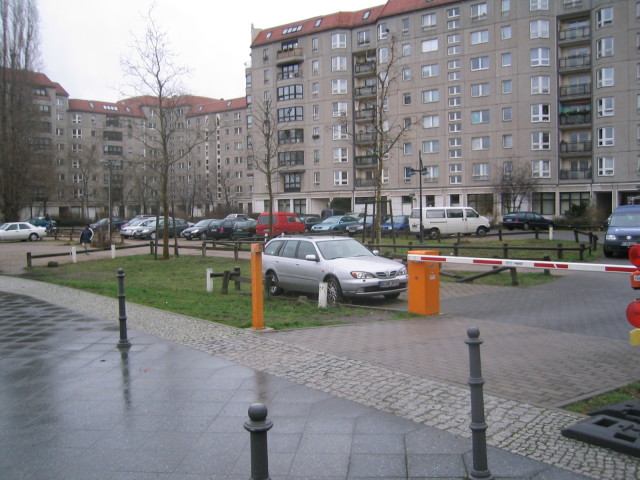 Same location but looking to the left of the previous picture
Video
Last Trip Inside the Führerbunker In the 1980s
Part 1:
Part 2: