In 2021, the US Senate passed a bill that would officially recognize the efforts of the 6888th Central Postal Directory Battalion. The unit, solely staffed by African-American women, solved the mail crisis in World War II, but received no recognition for their efforts – that is, until the bill passed a House vote and was signed by US President Joe Biden.
A solution to the backlog
Toward the final years of World War II, there was an increasing backlog of mail in Europe. As many postal clerks had volunteered to join the war effort, there were millions of parcels and letters that hadn't been delivered to their proper recipients on the front. The solution was the African-American members of the Women's Army Corps (WAC). Black women had recently been allowed to join the WAC due to the advocacy of civil rights leader Mary McLeod Bethune and First Lady Eleanor Roosevelt.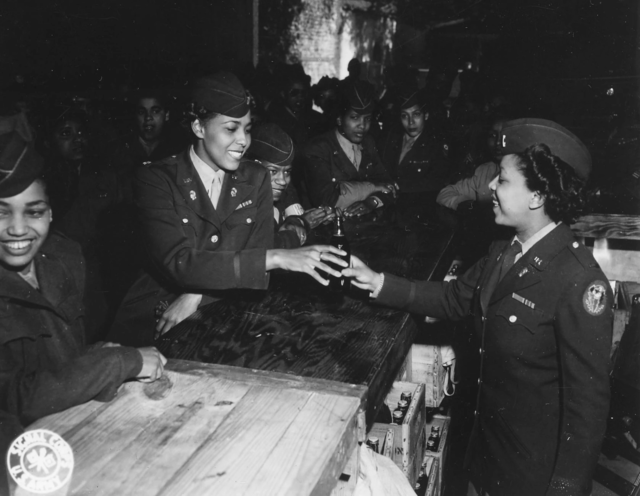 Eight hundred and fifty-five women formed the 6888th Central Postal Directory Battalion, affectionately known as the "Six Triple Eight." It was split into five sections – Headquarters and Companies A, B, C, and D – and was the only Black battalion of women to serve in Europe during the conflict.
Sorting mail in the United Kingdom
The 6888th Central Postal Battalion boarded the Île de France in February 1945 and began their journey to the United Kingdom. Along the way, the vessel dodged German U-boats, and members had to run for cover after the ship was targeted by a German V-1 rocket while docked in Glasgow. After boarding a train, the women arrived in Birmingham.
Their work area was less than ideal, as they'd been relegated to rat-infested, unheated airplane hangars. Their lodgings weren't much better, as mess halls, housing and recreational facilities were segregated by race and gender. They managed to become self-sufficient, with some in the unit working as cooks, mechanics and in other support roles.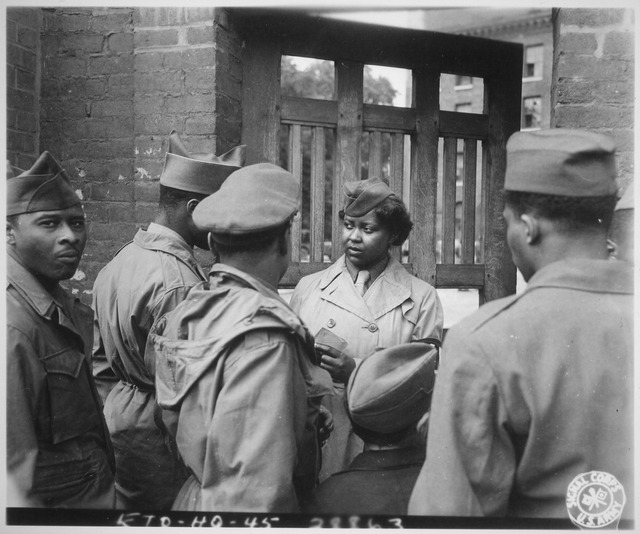 The unit had to sort and send mail that was sometimes over two years old. They worked in three shifts, seven days a week, sorting through 65,000 pieces of mail during each shift. To accomplish this, they created a system using locator cards with service members' names and unit numbers. They sometimes had to resort to other methods when a parcel or letter had a common name or a soldier's nickname.
In total, the 6888th sorted through 17 million pieces of mail. It had been estimated it would take six months to complete their task, but they managed to do so in just three. To motivate themselves, they created a motto: "no mail, low morale."
Onward to France
After their work was done in the UK, the 6888th Central Postal Battalion crossed the English Channel to Le Havre. They were sent to Rouen and tasked with sorting mail that was up to three years old. They began in May 1945, and by October had fully sorted the parcels and letters.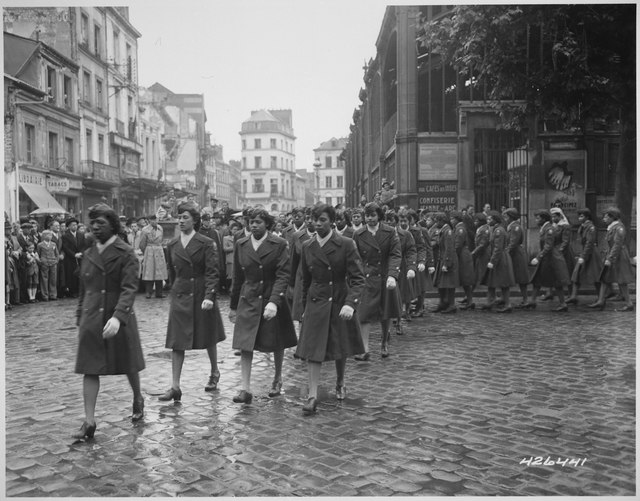 They were then sent to Paris. As the war had ended, the battalion was reduced by 300 members. Another 200 women were discharged a few months later, in January 1946.
Recognition over the years
During their service, members of the 6888th Central Postal Battalion were awarded the WWII Victory Medal, the European African American Middle Eastern Campaign Medal and the Good Conduct Medal. However, there wasn't a public ceremony when the unit was disbanded at Fort Dix, New Jersey in 1946. This was similar to the treatment of other African-American units, who were never afforded the same attention as White servicemen.
It wasn't until recently that the 6888th began receiving recognition. In 2009, the battalion was honored at the Women in Military Service for America Memorial at Arlington National Cemetery, and, in 2016, the unit was inducted into the US Army Women's Hall of Fame.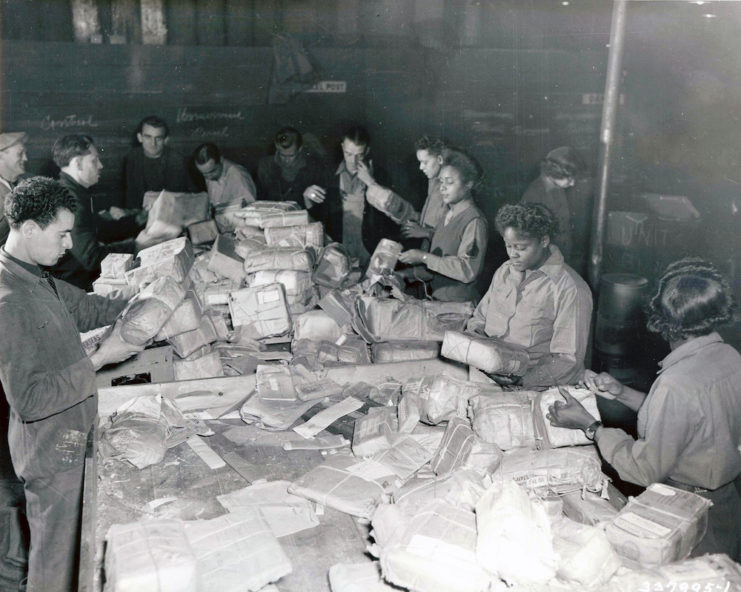 In 2018, a monument dedicated to the battalion was erected in Buffalo Soldier Military Park at Fort Leavenworth, Kansas. It's a 25-inch bronze bust of Commanding Officer Charity Adams and features pictures, a list of members, a panel for those who donated at least $6,888.88 and eight black granite panels highlighting the unit's lineage.
As well, the 6888th was awarded the Meritorious Unit Commendation in 2019, and there are plans to introduce a bill in New York that would rename a post office in Buffalo after Indiana Hunt-Martin, a member who died in 2020.
A bill passes in the US Senate
On February 12, 2021, Sen. Jerry Moran (R-Kansas) introduced bipartisan legislation to award the Congressional Gold Medal to members of the 6888th Central Postal Directory Battalion. It was unanimously passed by members of the US Senate.
"These women were trailblazers, and it is past time that we officially recognize them for their incredible contribution to our troops during World War II," said Sen. Maggie Hassan (D-New Hampshire), who co-sponsored the bill.
More from us: Ernie Pyle: War Correspondent And A GI's Best Friend
After passing the House, the bill was signed by US President Joe Biden on March 14, 2022. Sadly, only six of those who served in the 6888th were still alive at the time, including Maj. Fannie Griffin McClendon, who told the Associated Press:
"Well, it would be nice, but it never occurred to me that we would even qualify for it. I just wish there were more people to – if it comes through – there were more people to celebrate it."