Joseph Goebbels was Hitler's Minister of Propaganda. As any war historian knows, propaganda was hugely instrumental in pushing the Nazi agenda.
A skilled public speaker, writer, and philosopher, Goebbels quickly rose through the ranks to take over the news media, arts, and all German government information. He was also very proficient in using the relatively new mediums of film and radio for propaganda.
His major themes were (of course) antisemitism, as well as attacks on the church and morale boosters. He was adamant about closing all businesses not essential to war and bringing women into the workforce.
At the end of the war, Goebbels and his family moved into Hitler's bunker, where he and his wife poisoned their six children before committing suicide.
Goebbels suffered from a deformity
Even though the Nazi party was in favor of wiping out all deformities amongst its "perfected" German race – to the point of killing children born with any deformity – one of its top leaders had a congenital disability himself.
Goebbels' right foot turned abnormally inwards and was both thicker and shorter than his left foot. He unsuccessfully tried to fix the defect through surgery. He wore a metal brace, as well as a specially made shoe, and walked with a limp. This malformation prevented him from serving in World War I.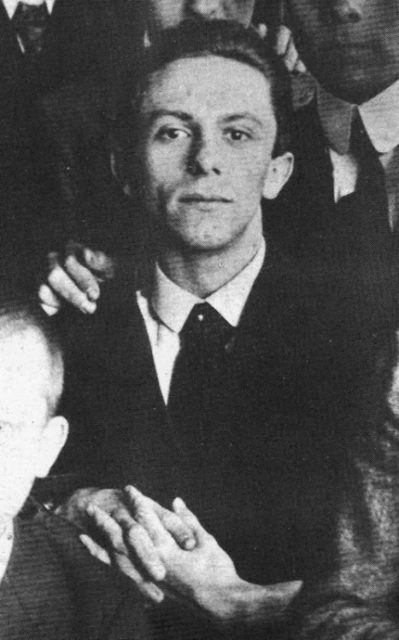 Goebbels almost became a priest
Goebbels was raised in a very Catholic family and educated in a Christian Gymnasium. He was a brilliant student, and his parents had very high hopes he would become a priest. Goebbels did seriously consider it.
Instead, he accepted a scholarship from the Alberts Magnus Society, where he studied literature and history at various universities. During his college years, he began to fall away from the Catholic faith.
Goebbels brought marketing theories to politics
At a time when advertising was making its mark on the world, Goebbels was using publicity and marketing ideas in the political realm. He brought eye-catching slogans and psychology to political adverts. He redesigned the propaganda posters of Germany to include bright red ink and a large typeface for the headlines that grabbed the reader's attention, enticing them to read the smaller print below.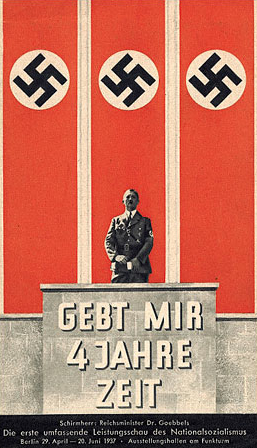 Goebbels was said to run the most efficient Nazi department
Life magazine said in 1938 that Goebbels "likes nobody, is liked by nobody and runs the most efficient Nazi department." He separated the propaganda ministry into seven units – one for admin and legal matters; another for mass rallies, health, youth and race issues; a third for radio; one for the foreign press; another for films; one for the arts; and the last for protection against counter-propaganda.
He was known to be a very hard boss and would frequently embarrass his staff members while in public.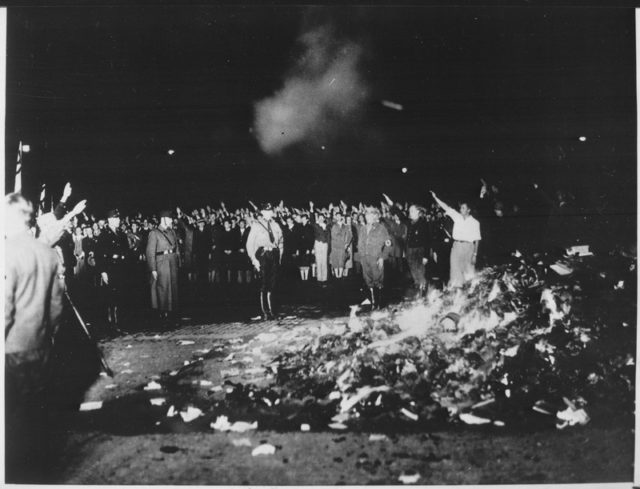 Goebbels began censorship within Nazi Germany
Under Goebbels' leadership, all members of the media industry, from filmmakers to journalists, were required to be members of the Nazi movement. This allowed him to directly ensure that nothing in contrast with Nazi themes would be available to the public.
Journalists were considered employees of the state. They had to prove their own and their spouses' Aryan backgrounds more than a century back in their lineage. Members of the media industry were not allowed to travel, and any redistribution of prior media had to be approved.
Goebbels was very interested in radio
Goebbels had control of all German radio stations, and he wanted every household to have access to radio. He put loudspeakers in all public areas and promoted the sale of cheap radio sets. He made it illegal to listen to foreign radio stations. German employees who broadcast international news faced the death penalty.
Goebbels expected defeat well in advance
As World War II progressed and the outcome for Germany looked bad, Goebbels tried to increase morale through his propaganda. Then he began to adopt a more defeated tone and suggested to Hitler it may be time to start thinking of ways to make peace.
However, this caused internal conflict for Goebbels. He did not want to lose faith in his beloved Fuhrer but neither did he want Hitler to think he was abandoning him.
When other Nazi leaders fled, Goebbels decided to remain in Berlin with his family. It is assumed he and his wife discussed what they would do in the event of capture. He also did not want to stand trial for his actions, which he felt the rest of the world would not understand under any circumstances. He began burning all his personal papers around this time.
Goebbels stood with Hitler until the end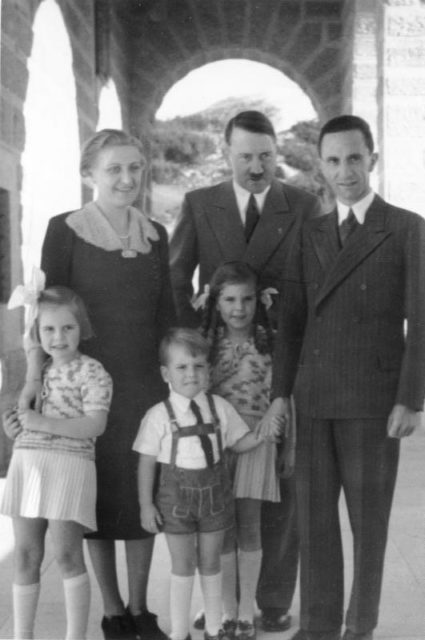 After finally reaching his coveted spot as Hitler's number two, it would have been hard for Goebbels to leave it all behind. When Hitler proclaimed on April 22 that he would stay in Berlin until the end and then shoot himself, Goebbels agreed to do the same, moving his family into Hitler's bunker. The day after, he issued a statement to the public, telling them to fight until the last.
Goebbels was named Chancellor in Hitler's will
Hitler killed himself on April 30, 1945. Before doing so, he had written a will naming Goebbels as chancellor, to take over after his death. Goebbels only enforced one act while in this role, sending a letter requesting a ceasefire.
The exact details of Goebbels' death are disputed
On May 1, Goebbels asked a dentist, Helmut Kunz, to give his six children enough morphine to make them unconscious. Then, the children's mother and Hitler's personal doctor crushed cyanide into their mouths, killing them.
How Goebbels and his wife died is disputed, however. Some say they left the bunker and their children, walked to a garden, and there each killed themselves. Others say Goebbels first shot his wife, then himself. Another account thinks they took cyanide; then someone else gave them a mercy killing.
After their bodies were found, they were partially burned. Later, they would be buried and exhumed multiple times.