A man of many talents, Sidney Reilly, was perhaps the first well-known spy figure of the 20th century whose incredible exploits were always on the borderline of truth or fiction. The real story of his origins is unknown and was inflated by misinformation during his lifetime. Reilly was born in 1873, in the Ukraine, which was then part of the Russian Empire. His family name was Rosenblum, and his first name was either Sigmund or Solomon.
While in his late teens, young Sidney stowed on board a ship bound for Brazil. He worked at various odd jobs until he joined a British intelligence expedition going deep into the Brazillian rainforest. Hostile natives attacked them and, allegedly, Sidney killed them with an officer's pistol. He was awarded British citizenship for saving the expedition.
Like everything related to the history of Sidney, there is another account of how a Russian-Jewish emigre obtained British citizenship. Andrew Cook wrote Ace of Spies: The True Story of Sidney Reilly which is the most cited source on him. Cook claims Sidney entered England from France, where he acquired a large sum of money through a robbery in 1895.
Like many late 19th century adventurers and confidence tricksters, Sidney gained wealth through marriage. In 1897 he and Margaret Thomas began a torrid love affair. Margaret was married to an older wealthy clergyman. The lovers probably arranged the death of her husband, although there was never substantial evidence to support the claim. Four months later Margaret inherited 800,000 pounds and the couple married in August 1898. It was more than enough for Sidney Reilly – he adopted his new surname around that time – to return to Russia in 1899 as a respectable businessman looking for investments.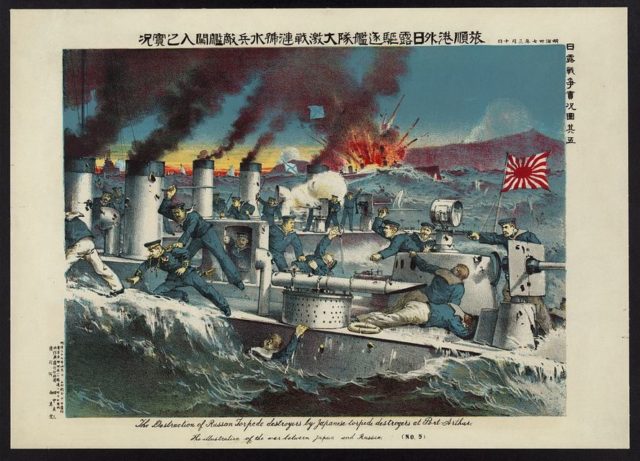 Assumptions exist that Reilly was sent to Russia as an agent of the Crown on the instructions of William Melville, one of the pioneers of British intelligence. Some of Reilly's many biographers claim he was working for the British government from the moment he landed in England, as many immigrants were coerced into becoming informants.
In 1904, on the eve of the Russo-Japanese War, Reilly was working as a double agent, for the British and the Japanese. Sidney worked under his cover as a merchant/war profiteer in Port Arthur, Manchuria, a Russian seaport which the Japanese planned to invade. Reilly and a friend stockpiled large amounts of food, raw materials, medicine, and coal, which they later sold making themselves a small fortune. He also allegedly stole the Russian coastal defense plans and smuggled them to the Japanese.
The Ace of Spies was making a name for himself, and his popularity grew among British intelligence circles. Between 1905 and 1909 Reilly was, supposedly, involved in a series of industrial espionage cases, in which he acquired oil concessions in Persia in favor of the British Empire. In 1909, disguised as a shipyard worker he stole top secret designs of weapons Germany was intending to produce in preparation for war.
It is important to note that Sidney Reilly was not patriotic. He always used his position to acquire personal gain. He claimed to have participated in WWI as nothing less than a hero going behind enemy lines. However, during 1914/15 Reilly was once again involved in war profiteering. In New York, he arranged munition sales to the Germans and Russians, while the two countries were at war with each other.
Reilly caught the attention of Mansfield Smith-Cumming, the future head of the Secret Intelligence Service (SIS). During 1916, he sent Reilly to join the Royal Canadian Flying Corps, where he obtained a commission in 1917 as a lieutenant. Returning to London, Reilly, officially part of the SIS, was then sent on his most famous mission – the execution of Vladimir Lenin, the leader of the newly-founded Russian Soviet Federative Socialist Republic.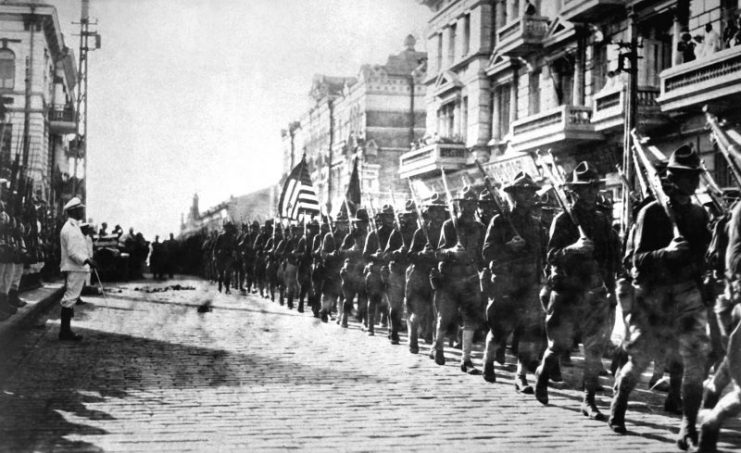 There are many accounts of this story, some more credible than others. In 1918 Reilly was back in Russia, plotting to overthrow the Bolshevik government with the help of Sir Robert Bruce Lockhart, also a SIS operative. They worked with the counter-revolutionary Union for the Defence of the Motherland and Freedom (UDMF), an organization pledged to bring back the Tsar and re-establish the Russian Empire.
The counter-revolutionary Union received support from the Latvian Riflemen, a disillusioned elite Red Army unit that offered to switch sides. Reilly claimed the timing was right and the operation was possible, but a series of events took place over a short period leading to the failure of the daring attempt.
First of all, the Allies landed in Arkhangelsk, Russia in August, 1918, as part of an intervention to protect a large stash of supplies sent earlier to the Russian Imperial Army.
The intervention sparked a raid by the Bolsheviks on the British Consulate where Reilly was about to hold a meeting with the principal figures of the Latvian Riflemen. The meeting was canceled, but it was agreed a coup would take place during the first week of September.
On August 30, Moses Uritsky, the head of the Cheka (State Police) in Petrograd was assassinated by a lone wolf. It was unexpected, but then on the same day, Lenin himself was shot three times and severely wounded. The attack on Lenin came from his political opponents within the revolutionary sphere, rather than the British-backed attempt.
The Cheka assumed there was a conspiracy and began their "Red Terror". They seized and killed thousands of opponents, and some of Reilly's co-conspirators were apprehended. When the Cheka found out about the aborted coup and discovered Reilly was the leader they sentenced him to death. Luckily he had escaped just in time.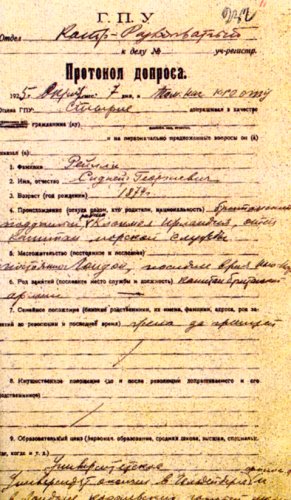 Robert Lockhart was arrested and interrogated but was later exchanged for a Soviet diplomat, Litvinov, who had been detained in London as a reprisal. Lockhart wrote an article after his release, in which he praised Reilly and told a thrilling tale of their attempt to stage a coup in Russia. The article gave Reilly the aura of the master spy; an image that lasts to this day.
During 1919, he embarked on another similar attempt to overthrow the Bolshevik regime, with less success. Avoiding death for the second time, he was instructed not to intervene again.
In September 1925, Reilly was lured back to the USSR by the OGPU, the successor to Cheka. Upon his arrival, he was welcomed by undercover agents acting as members of an anti-Soviet organization called The Trust. He was arrested and interrogated at Lubyanka Prison before being executed.
As a real-life James Bond, Reilly left a lasting impression, both on the general public, and on the spy community. His stories were often inflated or entirely false, but he indeed led a daring life. Filled with action, mistresses, and extravagant parties, it made him the epitome of a playboy spy and the main character in books, TV shows, and movies.