The fighting in East Africa was particularly difficult for European troops. The weather was blisteringly hot, and the terrain was extremely difficult to get through.
Millions of men fought in both World Wars, but not many of them received Britain's most prestigious decorations recognizing their valor in both conflicts. Lieutenant Colonel Charles GW Anderson was one of these rare men.
He was awarded the Military Cross for his bravery in the First World War, and then Britain's highest award for gallantry – The Victoria Cross – for his courage, leadership, and heroism in the Second World War.
During his life, Charles Anderson lived on three different continents and fought on yet another.
Born in Cape Town, South Africa, to Scottish immigrants in February 1897, Anderson lived there until he was five, but spent the rest of his childhood in Kenya. After this, he completed his secondary education in England.
When the First World War broke out, Anderson returned to Kenya and volunteered to fight for the British forces. After being commissioned as a lieutenant in the King's African Rifles regiment, he saw action in the East African Campaign, in which British forces fought for control of the area against German forces. Both armies supplemented their numbers with local and colonial troops.
The fighting in East Africa was particularly difficult for European troops. The weather was blisteringly hot, and the terrain was extremely difficult to get through, being thick bush. There was also the threat of wild animals, snakes, and tropical diseases.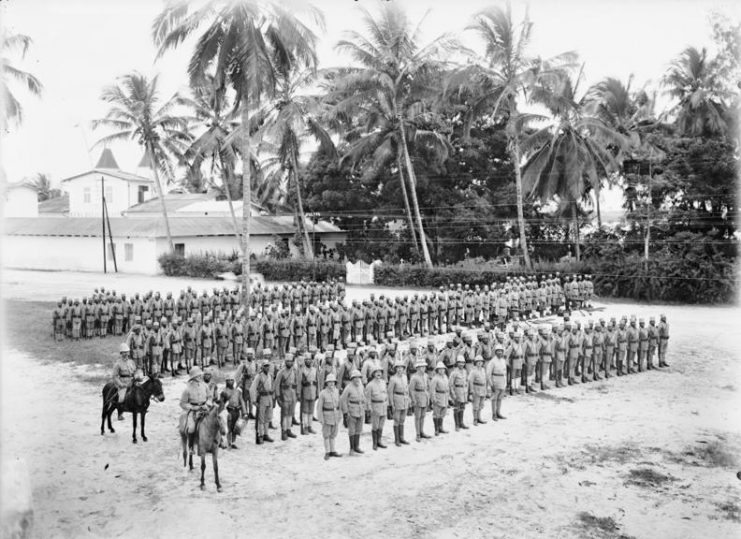 As someone who had grown up in Kenya, though, Anderson not only handled the adverse conditions easily enough, he fought fiercely and bravely. For his actions in the East African bush, he was awarded the Military Cross – Britain's third highest decoration for valor.
This medal, however, was perhaps not the most valuable thing Anderson would take home from the war, at least not in terms of what was to come in the next few decades of his life. His experience of fighting in a hot climate, often at close quarters, in dense bush and difficult terrain, would prove tremendously useful to him later in life.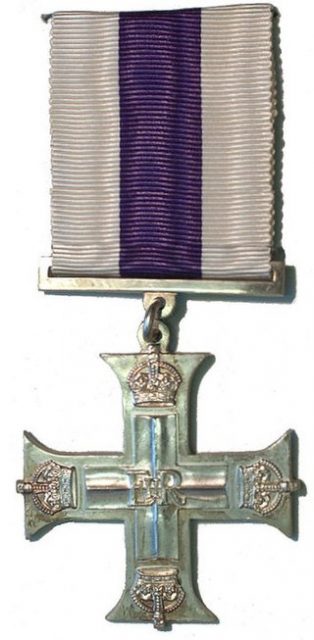 After being demobilized in 1919, he became a farmer in Kenya. However, he remained active as a reserve soldier and was eventually promoted to the rank of captain. After marrying an Australian woman in 1931, he moved to Australia.
Anderson did not let this international move sever his ties with the military. After joining the 56th Infantry Battalion of the Citizens Military Forces in early 1939, he was commissioned as a captain.
When WWII broke out, he was temporarily promoted to major, and in 1940 he joined the Second Australian Imperial Force so that he could fight in the war.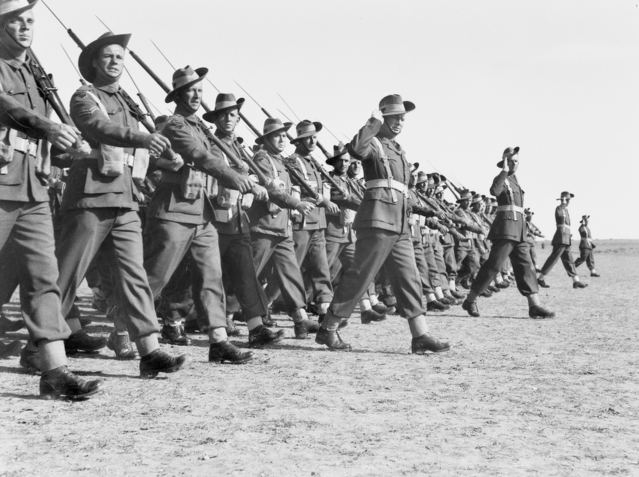 Although he was already well into his forties and thus past what most would consider his fighting prime, Anderson's combat experiences in East Africa would prove invaluable for what he would face when sent to British Malaya (Malaysia). The troops under his command would also benefit from his skills.
Because of Anderson's experience in East Africa, he was put in charge of training the men of the 2/19th Battalion, of which he was second in command. He taught them the arts of jungle warfare, bayonet fighting, and snap shooting with a rifle.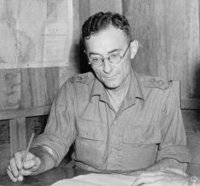 While Anderson may not have looked or acted like a mighty warrior (he was slender in build, soft-spoken, and gentle in manner), he soon earned the respect of his troops. Once they saw him in action, they would see an entirely different side to their commander.
By January 1942, it seemed that the Japanese advance through Malaya was unstoppable. On January 17, the 2/19th was sent to an area called Muar, where the 2/29th Battalion and the 45th Indian Brigade were soon under heavy attack from the Japanese who were supported by tanks and artillery.
A number of counter-attacks were made against the Japanese. A small force which Anderson commanded managed to destroy at least ten Japanese tanks. But despite this, things were looking dire for the Allied forces.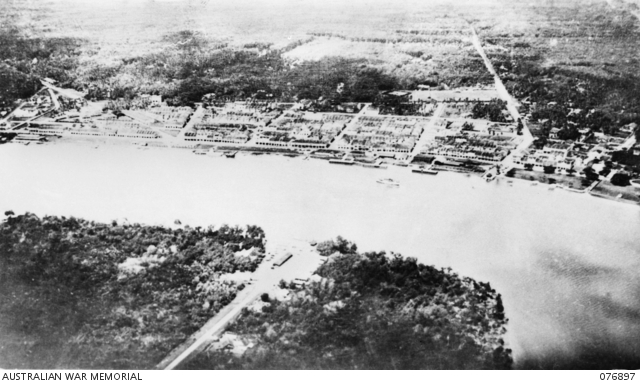 After a particularly heavy assault which left Anderson in command as the most senior officer, it became clear that the base was going to be overrun. The men's only chance of survival was a fighting retreat.
The 44-year-old Anderson decided to lead the fight to break through the Japanese encirclement from the front – and he did so in spectacular style.
Armed with grenades and his service revolver, Anderson took on several Japanese machine gun positions himself. Showing tremendous courage, the officer dispatched a number of Japanese troops with his revolver and destroyed the machine gun posts with his grenades.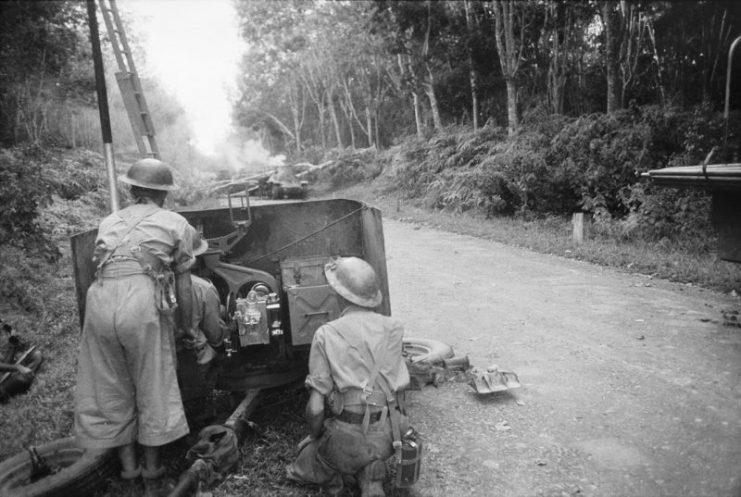 Despite his heroism, however, the odds remained heavily stacked against the Allied troops.
Anderson's plan was to make for the town of Parit Salong. Now in command of a small force, cut off from the rest of the Allied forces, and with many men wounded, Anderson and his troops faced a harrowing journey of 15 miles through the enemy-occupied jungle.
For the stoic Anderson, there was no other option but to simply get on with it. Surrender was out of the question.
Yet again, Anderson's experience in the East African bush would prove invaluable, as would his fighting spirit. Even though the journey was grueling and his small force was continually attacked by the Japanese, Anderson continued to push onward.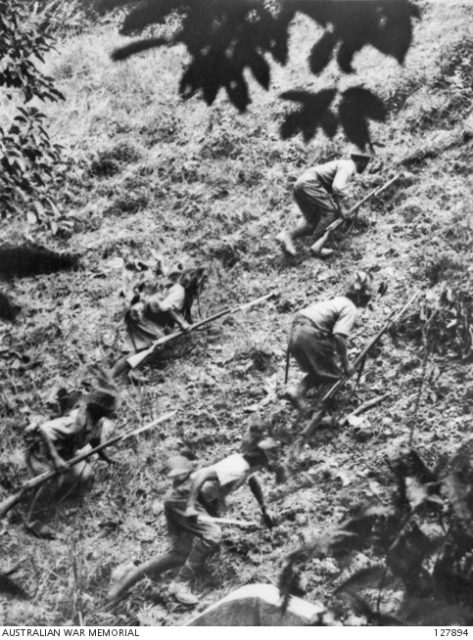 On several occasions, he and his men got into skirmishes with Japanese troops. Anderson fought as fiercely as other men half his age, leading bayonet charges and engaging the enemy troops in savage hand-to-hand fighting.
Against all the odds, they made it to Parit Sulong. To their despair, they found the main bridge into the town already under Japanese control. Anderson and the remaining men of the 2/19th were surrounded, but they weren't ready to give up just yet.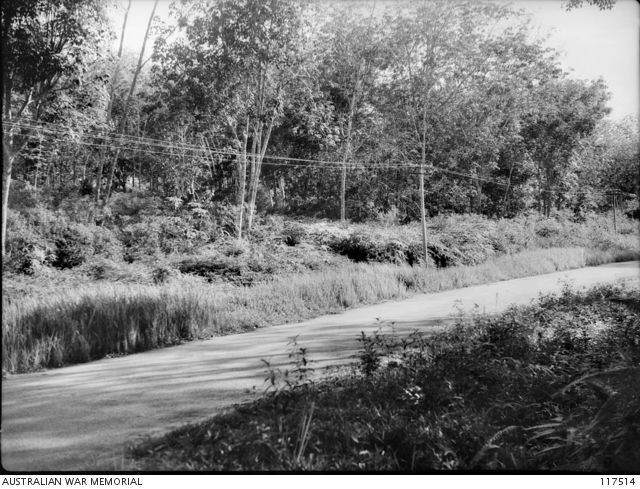 Attempts were made to send Allied reinforcements to Anderson from the main force at Yong Peng, but they couldn't break through the Japanese lines. Anderson and the Australian and Indian troops under his command fought bravely and tirelessly against the Japanese, but there were simply not enough men.
What was left of the unit was being decimated by the vast, numerically superior Japanese force.
After a few days of heavy fighting, it became clear that if they stayed at Parit Sulong any longer they would all perish. Anderson realized he needed to get his men to Yong Peng, but the only way that didn't lead them into the enemy's hands was through the jungle – and this left him with a heartbreaking decision to make.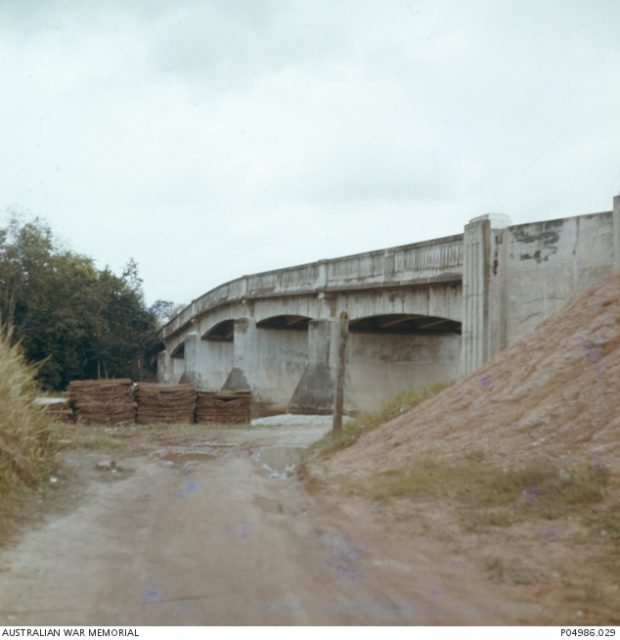 There was no way those troops who were badly wounded could make it through the thick, almost impenetrable jungle. With a heavy heart, Anderson made the difficult decision to leave the badly-wounded behind in order to save what was left of his unit. He prayed that the Japanese would show mercy to those left behind.
He and the remainder of his men managed to fight their way through the jungle to Yong Peng, where they rejoined the main Allied Force. As for the approximately 150 wounded men who had stayed at Parit Salong, all met their end at the hands of the Japanese.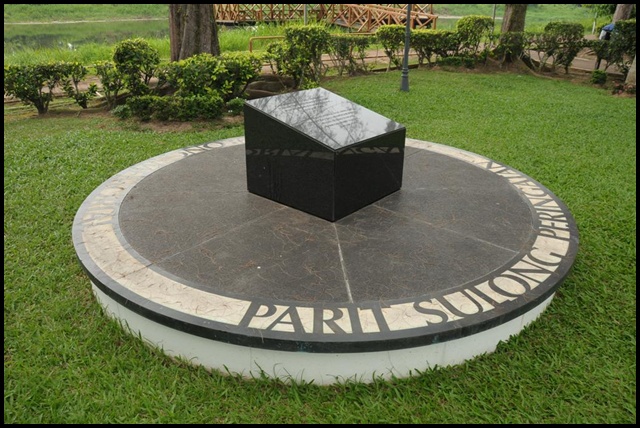 Anderson and the remainder of his unit then made their way to Singapore where they helped with the defense of the city until it, too, fell to Japanese forces. Anderson was then held as a POW by the Japanese for the next three years.
Despite the appalling conditions, he maintained a positive attitude and provided moral support for his fellow prisoners.
Read another story from us: Best Allied Ace of WWII? – Pat Pattle South Africa's Most Successful Pilot
Anderson was awarded the Victoria Cross for his actions at Muar and Parit Sulong, making him the highest ranking Australian officer of WWII to be awarded this decoration. After the war, he returned to Australia where he farmed and had a successful career in politics.
He passed away in 1988 at the age of 91.