Life in war is never easy. Watching your fellow soldiers and friends fighting for their lives and suffering serious wounds – physically and mentally – can be incredibly difficult. For medics and doctors on the front line, however, there's another element to these hardships. They have to try and treat those wounds, to carry the burden of someone else's life in their hands.
For Harold Ackroyd, however, the struggle was worth the reward. Using his medical knowledge and expertise, not to mention his empathetic nature, Ackroyd served as a medical officer during WWI, doing everything in his power to save lives and contribute to the greater good.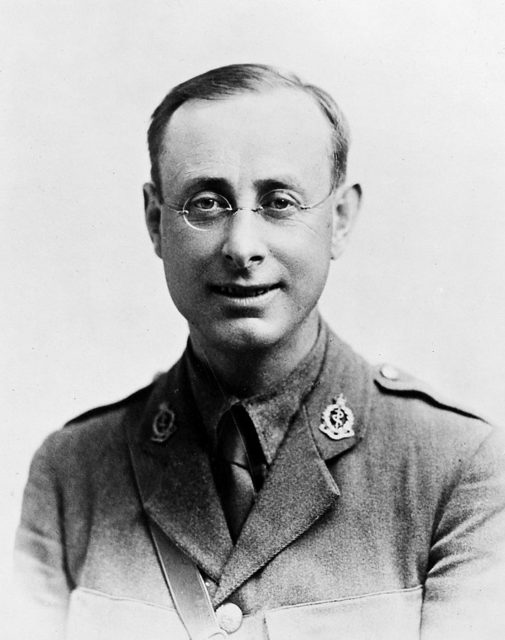 Discovering his Passion for Medicine
Harold Ackroyd, born in 1877, was blessed early in life with a wealthy family and parents willing to grant him anything to improve his upbringing. Coming from a comfortable background, Ackroyd was able to get a private education, attending Mintholme College in Southport, his hometown. He went on to attend Shrewsbury School, where he developed a love of sports and physical activities and joined the Student Officers Training Corps.
Following his older brother Edward, Ackroyd was accepted into the Gonville and Caius College at Cambridge in 1896, completing his bachelor's degree. Focusing on his interest in medical studies, he pursued a career in medicine at Guy's Hospital in London.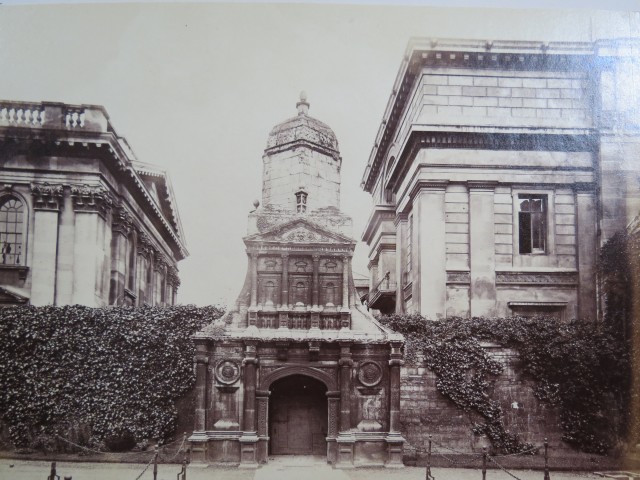 It was there that he was appointed as a House Officer, and he also took on jobs at the Birmingham General Hospital and the David Lewis Northern Hospital in Liverpool. Finally, in 1908, Ackroyd received a British Medical Association Scholarship and became a Research Scholar at Downing College, Cambridge. He worked in both the Pharmacological Laboratory and the Institute for the Study of Animal Nutrition. Working alongside the Professor of Biochemistry, Sir Frederick Gowland Hopkins, Ackroyd published numerous medical papers on Purine metabolism.
It was at Cambridge that Ackroyd also met his future wife, Mabel Smythe. A matron at Strangeways Hospital, she also had a passion for medical care. They were married in August 1908 and went on to have three children together.
In time, Ackroyd enlisted in the military, his fierce sense of patriotism spurring him into action when Britain entered WWI. Burning with a strong sense of loyalty to his country, it was in this war that Ackroyd would give everything he had for the cause – including his own life.
Doing His Part on the Front Lines of the Somme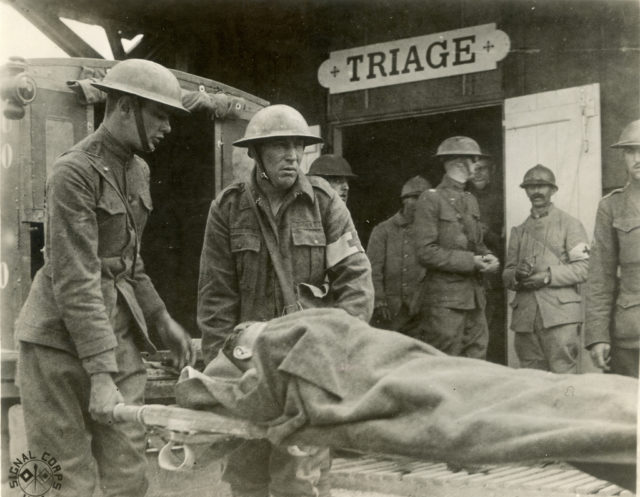 Despite being heavily immersed in his scientific research at Cambridge, Ackroyd joined the army in 1915 and became a temporary Lieutenant in the Royal Army Medical Corps. Later, he was also attached as the Medical Officer to the 6th Battalion of the Royal Berkshire Regiment in the 18th Division. It was with this division that Ackroyd and his fellow soldiers sailed to France, where they would be positioned on the Somme's front line.
By the end of the year, the unit has already accrued over 1,200 casualties. While attending to those wounded in this area, Ackroyd was temporarily promoted to Captain.
A stalemate between the Allied forces and the Germans occurred for a brief period in 1916. The British forces were preparing for their own attack on the Somme, which would take place in July of that year. By the end of their first advances on the Somme, they had covered over 3,000 yards, seizing Montauban Ridge. While they had taken 695 prisoners even under heavy fire, the Division had also suffered 3,300 casualties.
In Delville Wood, another major battle was underway. Ackroyd's bravery and determination to tend to the wounded, even while dodging heavy fire himself, was typical of his courageous nature. It must also be mentioned that Ackroyd wasn't merely taking care of his own men; witness accounts state that he was treating enemy combatants as well. His vocation called him to help anyone in need, regardless of their loyalties.
His valiant efforts didn't go unnoticed. He was recommended eleven times for the Victoria Cross medal by his fellow officers. Later, he was awarded the Military Cross as well, a small token of gratitude for his unending strength and perseverance to help those in need of medical aid.
Throughout the densely wooded area, Ackroyd could be seen running back and forth from the front lines, trying to get the wounded out of harm's way – even if that meant putting himself in the line of fire.
After a harrowing time on the battlefield, Ackroyd did suffer some of his own injuries, though none proved to be fatal. However, he needed some time to recuperate. In August 1916 he requested sick leave, which he was granted for up to six weeks. True to form, though, Ackroyd only spent a week at home before electing to return to the front lines.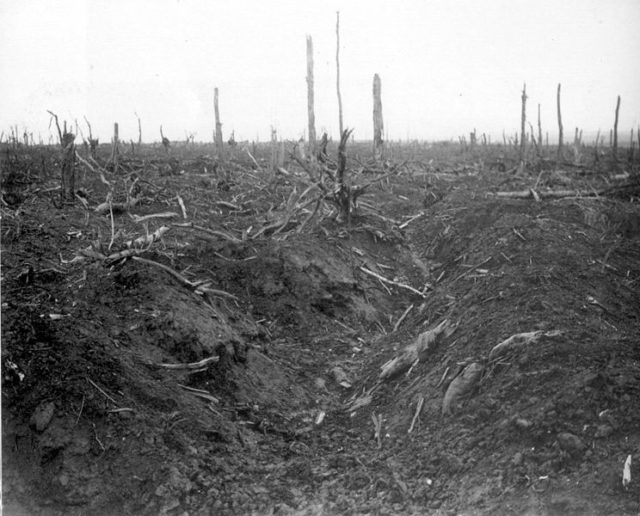 A Fateful Return to Battle
In 1917, Ackroyd and the rest of the 18th Division were preparing for the Ypres offensive. Preparations by the 30th Division was underway, but misinformation led the teams into enemy territory. Stuck in a deadly war zone, Ackroyd and the others were forced to undergo days of intense action and heavy fire.
However, as Captain Nicholls relays in his history of the 18th Division;
"In all that hellish turmoil, there had been one quiet figure, most heroic, most wonderful of all. Dr. Ackroyd, the 6th Berks Medical Officer, a stooping, grey-haired, bespectacled man rose to the supreme heights that day. He seemed to be everywhere; he tended and bandaged scores of men… But no wounded man was treated hurriedly or unskillfully. Ackroyd worked as stoically as if he were in the quiet of an operating theatre. Complete absorption in his work was probably his secret. When it was all over, there were 23 separate recommendations of his name for the Victoria Cross."
Though Ackroyd managed to make it out of yet another battle without injury, his good luck was about to run out.
On August 11th, 1917, his unit was surrounded by the enemy in Jargon Trench, and Ackroyd lost his life to sniper fire. At age 40, Ackroyd had lost his life far too young, but he had certainly managed to make the most of every one of his years, tending to others in need.
Ackroyd did finally receive the Victoria Cross he had long deserved, and both of his medals were presented to his wife Mabel and his children by King George V in September 1917.