World War I was the first major conflict to feature aircraft engage in aerial battles. At the time, it was incredibly dangerous to take to the skies, with about one in five British pilots dying during the conflict – and even more while training. In spite of the dangers, Indra Lal Roy flew his aircraft on various missions and became India's first (and only) flying ace fighter pilot.
Indra Lal Roy's early life and upbringing
Indra Lal Roy was born in Calcutta, India on December 2, 1898. His father was a lawyer, and the family lived on an estate called Lakhutia, which had been founded in the 17th century by their ancestor, Roop Chandra Roy.
Roy had a number of prominent relatives. His grandfather, Soorjo Coomar Goodeve Chuckerbutty, was one of the first Indian doctors to be trained in the Western style of medicine. Paresh Lal Roy, his older brother, was a soldier with the 1st Battalion, Honourable Artillery Company and is known as the "Father of Indian Boxing" for his role in popularizing the sport in India.
Roy's nephew, Subroto Mukerjee, eventually followed in his famous uncles' footsteps and join the Indian Air Force. After participating in the Second World War, he became the first Chief of Staff of the service.
Indra Lal Roy was committed to fighting in the First World War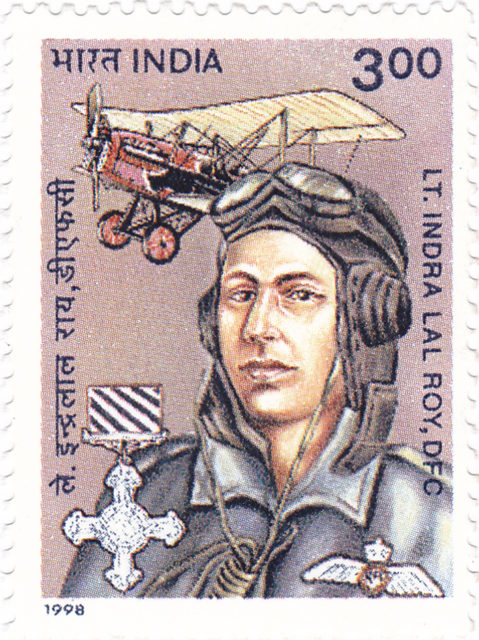 At the outset of World War I, Indra Lal Roy was attending St. Paul's School in Hammersmith, England. He attempted to join the Royal Flying Corps (RFC), but was turned down due to his eyesight. Undeterred, he sold his motorcycle and used the funds to seek a second opinion on his sight. He was successful in his efforts and the decision to bar him from serving was overturned.
The teen formally joined the RFC in April 1917, at the age of 18, and a few months later was commissioned as a second lieutenant. After completing flight and weapons training at Turnberry and Vendôme, he was assigned to No. 56 Squadron as part of "A" flight.
"The Boy Who Came Back From the Dead"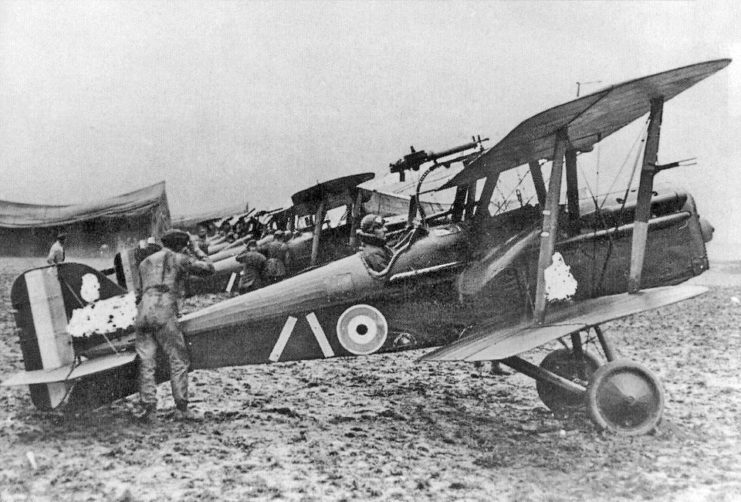 Flying for No. 56 Squadron, Indra Lal Roy was tasked with flying a Royal Aircraft Factory S.E.5a biplane. The aircraft was able to fly incredibly fast while also maintaining maneuverability. On December 6, 1917, Roy was in the air when he was shot down over France by a German fighter.
He lost consciousness after his aircraft fell to the ground. He was taken to a hospital, where he was assumed dead. However, upon being taken to the morgue, Roy shocked an attendant by knocking on the door and asking what was going on. From that day on, staff took to calling the pilot the "Boy Who Came Back From the Dead."
Indra Lal Roy becomes a Flying Ace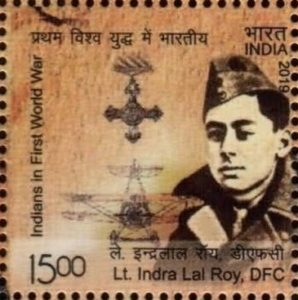 After his near-death experience, superiors wanted to prevent Indra Lal Roy from flying again. He returned to active-duty as an equipment officer, and was eventually cleared by doctors to return to the skies.
Roy went on to have a stunning streak of victories. He won his first aerial victory on July 6, 1918 by shooting down a Hannover CL.III over Drocourt. Two days later, he shot down an additional two Hannovers, as well as a German Fokker D.VII (one of the victories was shared). Additional victories included the downing of a Pflaz D.III and a DFW C.V.
Roy's skills as a fighter pilot allowed him to become the first and only Indian Flying Ace of the First World War. Shortly after achieving the title, he was shot down by a group of German aircraft while flying over Carvin. He was just 19 years old.
Indra Lal Roy's legacy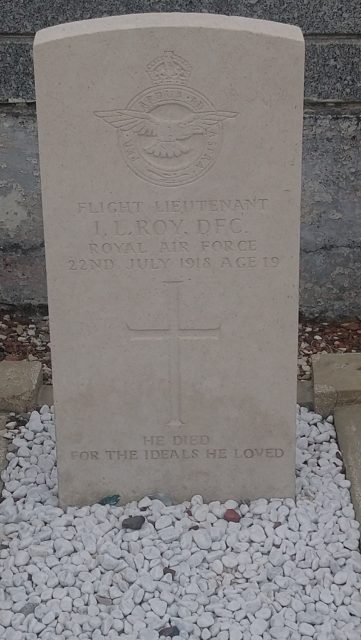 More from us: Aníbal Augusto Milhais: The Portuguese Soldier 'Worth a Million Men'
Following his death, Indra Lal Roy was championed as a hero. He was posthumously awarded the Distinguished Flying Cross, for which the citation reads, "A very gallant and determined officer, who in thirteen days accounted for nine enemy machines. In these several engagements he has displayed remarkable skill and daring, on more than one occasion accounting for two machines in one patrol."
Roy is also recognized as a hero in his native India. Multiple commemorative stamps have been released in his honor.