Although Humphrey Bogart is remembered as one of the greatest Hollywood actors of all time, we should also remember him for his efforts during the First and Second World Wars. With an exemplary time in the service to a mysterious scar with several accounts for how it happened, Humphrey Bogart's amazing military career may have been overshadowed by his acting career, but never forgotten. Let's take a closer look at the famous actors' time spent in service of his country.
World War I and a mysterious scar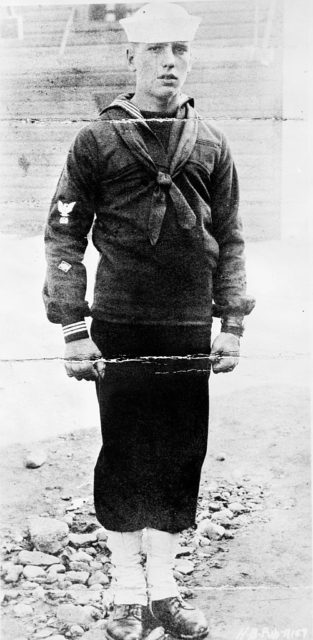 Humphrey Bogart was born on December 25, 1899, in New York City. After Bogart failed out of Phillips Academy in 1918, he had no viable career options and decided to join the United States Navy. Sixteen days after the Armistice was signed and the war ended, Bogart joined the troopship, USS Leviathan.
Humphrey Bogart spent most of the time in the Navy ferrying troops between the United States and Europe. By all accounts, Humphrey was a model sail0r during his time in the Navy.
Perhaps the most mysterious aspect of Humphrey Bogart's naval career is the story surrounding the accident that left his (now-famous) scar on the right side of his upper lip. One account of the story states that a flying piece of shrapnel wounded Bogart during a shelling of the Leviathan. However, because Bogart joined the war effort after the Armistice had been signed, it was unlikely that the Leviathan was ever shelled.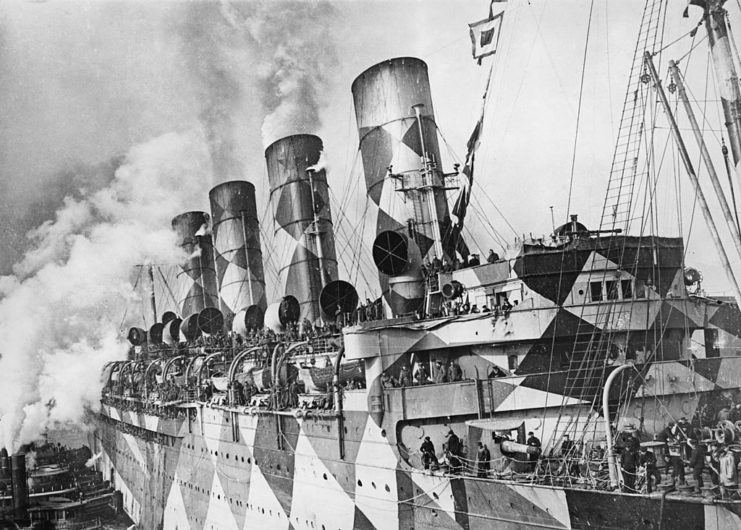 Another account of how Bogart received this scar involves a German prisoner of war and a failed escape attempt. Supposedly, while transporting German POWs to the United States for incarceration, Bogart was struck in the mouth by the handcuffs of a prisoner trying to make a run for it.
The most likely explanation for Humphrey Bogart's scar is from a childhood injury. Hollywood studios may have hyped up the wartime story to make Bogart seem tough.
In February 1919, Bogart was transferred to the USS Santa Olivia but missed the boat when it sailed to Europe in April 1919. Luckily, he was not listed as a deserter because he promptly turned himself into the Navy port authority. However, he was punished with three days of solitary confinement. Nonetheless, Humphrey Bogart was honorably discharged on June 18, 1919. He reached the rank of seaman second class and was decorated with a modest Victory medal with clasp.
Coast guard volunteer during the Second World War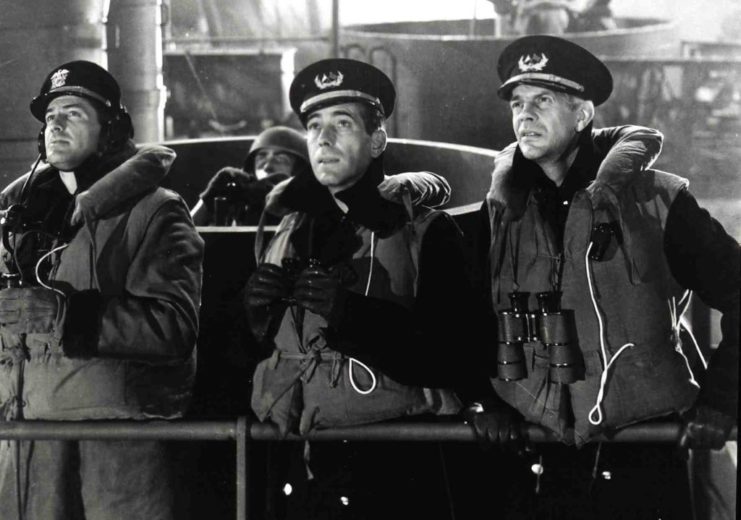 During the Second World War, Humphrey Bogart once again decided to serve his country. By the Second World War, Bogart had already established himself as an extremely successful movie actor. In 1944, Bogart attempted to reenlist in the Navy but was denied because of his age.
Instead of giving up, Bogart decided to volunteer both his yacht, Santan, and himself for service with the Coast Guard Temporary Reserve. Santan was used as a patrol vessel, and Bogart reported for duty once a week at Balboa, patrolling the shore.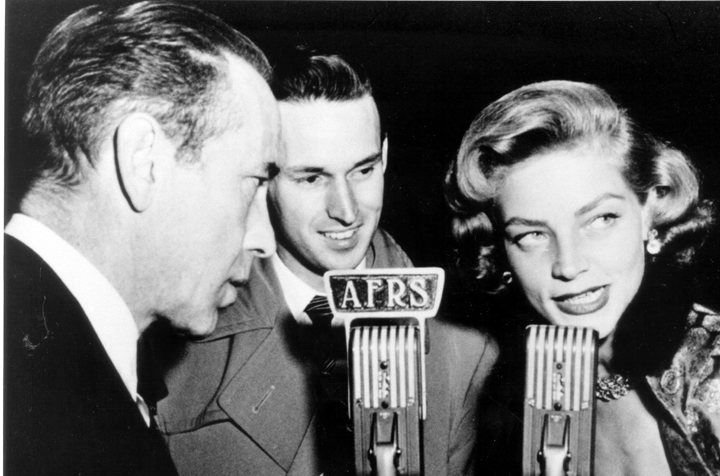 During his time with the Coast Guard, Humphrey Bogart often received visits from Lauren Bacall, with whom he was having an affair. She would often drive down to the coast to Balboa and meet him at the Coast Guard station during his break from his volunteer duty. The two would end up getting married in May 1945.
His military career helped his acting career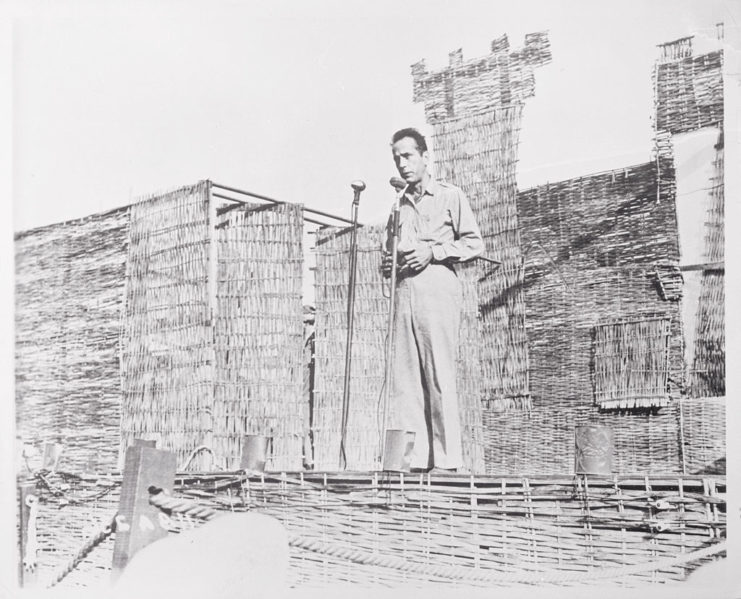 Without his military experience, Humphrey Bogart may not have reached the same level of success as an actor. During his acting career, he drew on his military experience in many of his films.
Because of his real-life experience at sea, many of his movie scenes felt completely authentic. For example, in Action in the North Atlantic (1943), Bogart played First Officer Joe Rossi, who brought a merchant marine ship safely through a German attack and into Murmansk. At the end of All Through the Night (1942), Bogart's character prevented a Nazi motorboat filled with explosives from destroying an American battleship. In Across the Pacific (1942), Bogart's character sailed to Panama on a Japanese ship.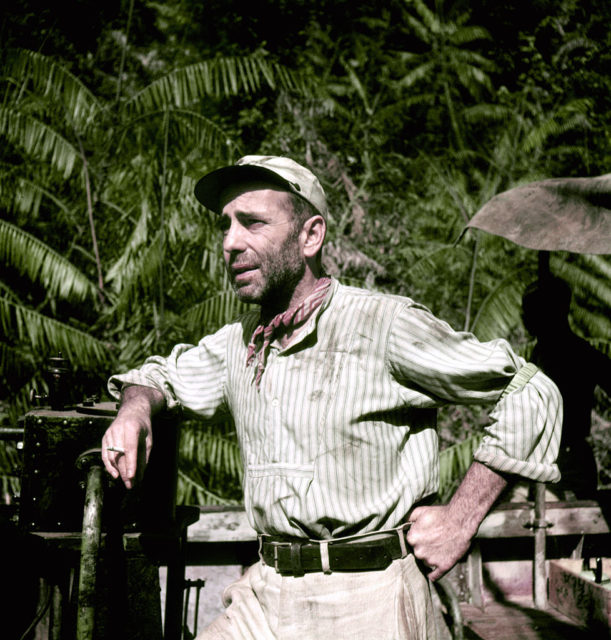 Humphrey Bogart won only one Academy Award for his acting career for his portrayal of Charlie Allnut in The African Queen (1951). For this role, Humphrey Bogart once again was able to draw on his real-life Naval experience to make his character's experience more accurate for the audience. One could certainly argue that Humphrey Bogart would not have been such a successful and impactful actor without his military career.
Humphrey Bogart passed away on January 14, 1957, from esophageal cancer.