World War One marked a new era in warfare in many different ways. One of these changes was the prominent place propaganda played in the conflict. Mass media allowed messages to bolster spirits at home and shake them abroad. In Britain, a whole new area of the war effort was born, with its own skilled specialists.
1. Alfred Leete
The man who made Britain's most famous propaganda poster, Alfred Leete's fame has always been overshadowed by his creation. A graphic artist specialising in advertising, he had created ads for famous brands including Bovril, Guinness, Rowntrees, and the London Underground. He brought his bold and powerful style to the creation of an image of Lord Kitchener pointing out of a poster, announcing that "Your Country Needs YOU."
Kitchener, the Minister of War, believed that a swift and substantial recruitment drive was needed. With it, he thought that Britain could win the war in a matter of months. Leete's poster played a huge part in this drive, far outshining the dozens of others created by the Parliamentary Recruitment Committee and local recruiters such as the Earl of Lonsdale.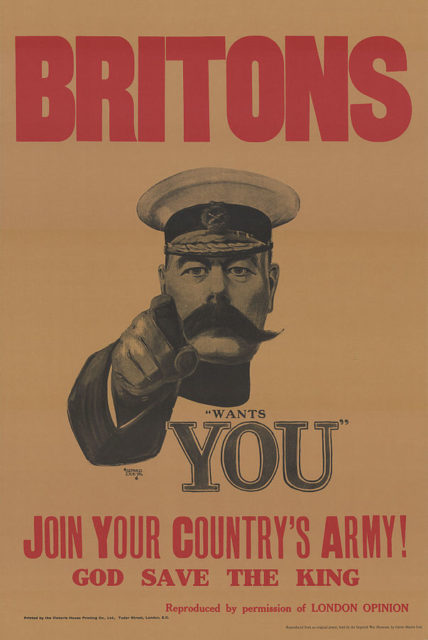 Recruitment outshone Kitchener's wildest dreams – he had sought to find 100,000 volunteers in six months and instead gained 500,000 in two.
At the start of the First World War, the idea of deliberately influencing public opinion in other countries was completely alien to the British government. International relations was for diplomats, and public opinion at home was almost entirely in favour of the war. But as time passed, politicians became concerned about anti-British feeling stirred up in other countries, particularly the United States of America. And so the War Propaganda Bureau was created, to spread the British point of view.
The man selected to head the bureau was uniquely suited to the post. Charles Masterman was a Liberal Member of Parliament who had played a leading role in reforms before the war. He was also a skilled wordsmith who had led the student debating society at Cambridge before becoming a journalist and author. While he was chair of the National Insurance Commission, he had sent speakers around the country to explain reforms, an extremely unusual example of a government information campaign.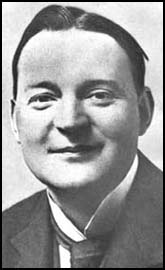 To ensure the success of the Propaganda Bureau – better known as Wellington House – Masterman consulted a huge range of leading writers and journalists, including J. M. Barrie, Sir Arthur Conan Doyle, Rudyard Kipling, and H. G. Wells. He avoided the wildly hysterical claims of previous propaganda in favour of telling the truth in a pro-British way. He kept the connection between Wellington House and its publications a secret so that these books and pamphlets would appear independent.
3. Colonel Ernest Swinton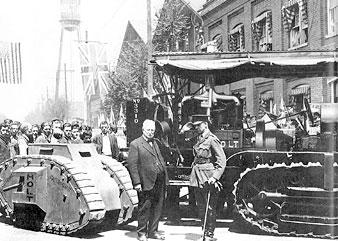 To get the press to cooperate with Wellington House, the government had to make concessions on its restrictive approach to journalists and the war. Having previously kept the newspapers well away from the front lines, the War Office now agreed to let a few of its own writers act as press correspondents, their reports to be credited to "Eye-Witness."
Colonel Ernest Swinton was the first Eye-Witness. More open than his superiors about what information should be shared, Swinton provided more realistic war reporting than had previously taken place. Far from alienating the public, as many in government feared, these reports helped to create a connection between civilians and the war effort, bolstering support.
Swinton's experiences would also prove useful in other ways. Off the back of the gaps he witnessed in Britain's military capability, he played an important role in the creation of the tank.
4. and 5. Arnold Toynbee and Lewis Namier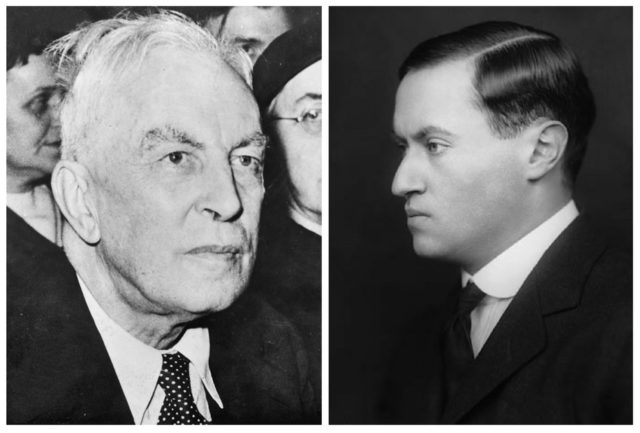 Masterman used academics to lend both prestige and persuasive analysis to his team's propaganda. Early in the war, Wellington House was targeting opinion-makers rather than the masses, making this prestige and rigou
r important.
Among the academics Masterman recruited were Arnold Toynbee and Lewis Namier, both of whom worked on propaganda all through the war, and both of whom went on to become distinguished academic historians.
6. John Buchan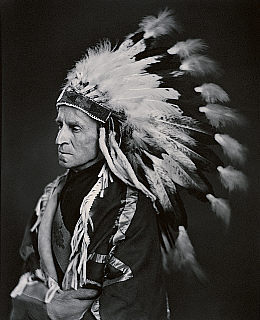 At the start of the war, novelist John Buchan was in the process of preparing his thriller The Thirty-Nine Steps for publication. It was a novel that reflected the tensions leading to a war he himself would report on.
A director at the publishing house Thomas Nelson & Sons, Buchan became a key connection for Wellington House. He wrote an on-going history of the war, eventually running to twenty-four volumes, independently published but in line with Masterman's aims. Nelsons was the cover outlet for a range of Wellington House publications, translated into languages such as Spanish, Portuguese and Swedish to help their spread.
When journalists were finally sent to the front, Buchan was one of the first five, reporting for The Times and the Daily News. Even in this role, he retained his close establishment connections. When Sir Douglas Haig took over as commander-in-chief, Buchan joined his staff, writing official military dispatches as well as more Wellington House books.
7. Charles Urban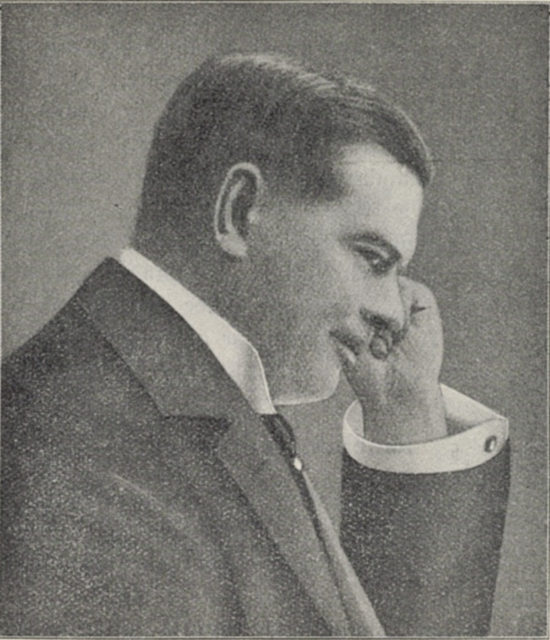 Britain's first great cinematic propagandist was actually an American who had settled in Britain and joined its film industry – producer Charles Urban.
At the start of the war, there were 4,500 cinemas across Britain, with millions of visits taking place each week. Yet the government's snobbery led them to dismiss this medium as a form of propaganda. Urban was among the film-makers who helped Masterman to change the government's mind, finally allowing cameras to film the war.
The first result was Urban's stirring film Britain Prepared. Bringing together footage of the army, navy, and Royal Flying Corps in training and preparation, as well as of armaments factories, it showed the effort going on behind the scenes of the conflict. For the first time, cinema audiences got the spectacle of battleships firing their guns. The film was a huge hit with British audiences, who clapped and cheered at the patriotic sites. It was also popular in Europe, though it struggled to be widely seen in the USA.
Urban's film proved the propaganda power of cinema to British leaders and audiences.