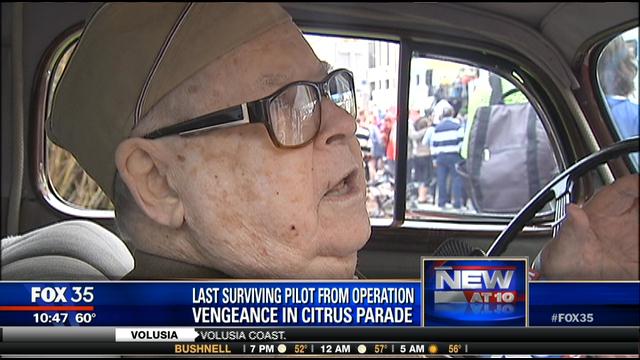 Fox Orlando shares the story of retired Lieutenant Colonel Doug Canning. Canning was one of the members of an elite force that was tasked with one mission: Operation Vengeance. The mission only had one goal, and that goal was to kill Admiral Isoroku Yamamoto.
Isoroku Yamamoto was the World War II equivalent to the modern day Osama Bin Laden. Yamamoto was architect behind Pearl Harbor. He has been dubbed to be one of U.S. History's most important villains.
On April 14, 1943, Fleet Radio Unit Pacific intercepted a message from the Japanese Navy. They learned of plans to take Yamamoto en route to Solomon Islands. With this information, Operation Vengeance was born.
The US Navy took four days to come up with the plan and on April 18, 1943, US Army Air Force P-38 fighter pilots launched a 1,000 mile round trip mission to intercept Yamamoto. 9:34 am, they found him at the exact location where they believed he would be. A battle ensued and it ended with a P-38 pilot shot down Yamamoto's plan and killed him.
To honor Canning and what his troop accomplished, he will be riding in the place of honor for the 2013 Orlando Citrus Parade.