April 16 marks a special day in the historic Crimean city of Yalta – it is that exact date in 1944 when the city was completely liberated from the Nazis' controls. This year, Yalta celebrates 7 decades of that freedom. RT looked back at the WWII history of the city.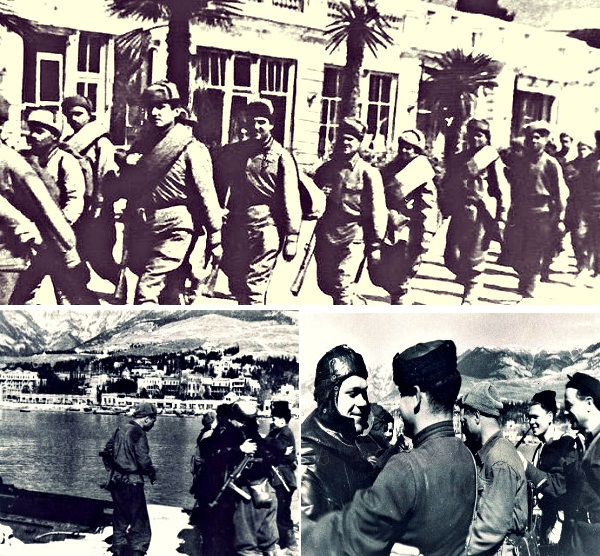 Nazis seized the historic Crimean city on November 8, 1941.
When Hitler's troops totally occupied it, 12,000 lives was subtracted from the city's original population. Of this number, 4,000 were gunned down, 6,000 were taken to Germany, 1,300 men were sent into concentration camps and the rest, about 500, died out of hunger and torture.
April 1944 rolled by with the local guerrilla units of Yalta put in a very tough circumstance. They were strained to go deeper into the forests of the region as the Nazi army surrounded them in the Crimean natural reserve. The guerrillas were in constant lookout for a crack in their enemy's lines hoping that they would be able to make an advancement against them.
And a miracle did come April 9 of 1944!
Intelligence reports came stating that the Soviets' Red Army went into offensive and were gaining ground.
Powered by the good news that came their way, the seventh guerrilla brigade of the city of Yalta began their momentous battle against the Nazis on April 15, 1944. They did so out of the understanding that only by sweeping through the enemy's army would they be able to gain stronghold over the occupied Crimean city. The guerrillas blocked all the roads leading to the city and went into it in small bands. Upon seeing the events, the Nazis got terrified and were forced to go into the streets where the guerrillas fought them until Soviet troops arrived.
April 16 dawned upon a freed Yalta. Moscow went on to fire 12 rounds to celebrate the city's freedom from the Nazis at 20:00 Yalta time.
The city was at last free after spending 900 days being under the control of the heavy bands of the Nazis.
Since the liberation happened on Easter Sunday, the residents greeted the soldiers who liberated Yalta with the salute: "Christ has risen!"
Towards the end of the Second World War, Yalta became the location of the historic conference (Yalta Conference) which brought Joseph Stalin of Soviet Union, Franklin Roosevelt of the United States and PM Winston Churchill of Britain together.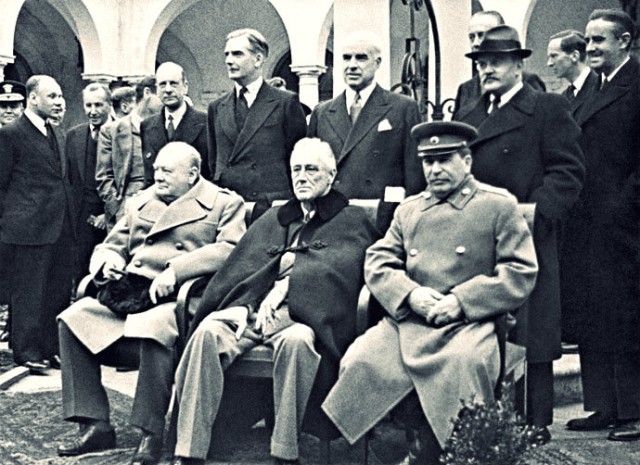 Yalta Conference was directed towards organizing the agenda for governance throughout Europe after the war.