Elaine Harmon, a World War II pilot in the US Army, was laid to rest in Arlington National Cemetery on Wednesday September 7th with full military honors.
For her to receive the honor of burial in Arlington, took an act of Congress, Harmon passed away last year at the age of 95. As part of the Women Airforce Service Pilots (WASP), she flew military aircraft in non-combat situations freeing up male airmen for combat missions. At the time, women were not granted military status but in 1977, they were retroactively given veteran status.
Last year, Army officials became alarmed at the rate that Arlington was running out of space. They ruled WASPs ineligible for inclusion in the cemetery as a space-saving measure. John McHugh, Army Secretary at the time, ruled that WASPs should have never been granted military status in the first place.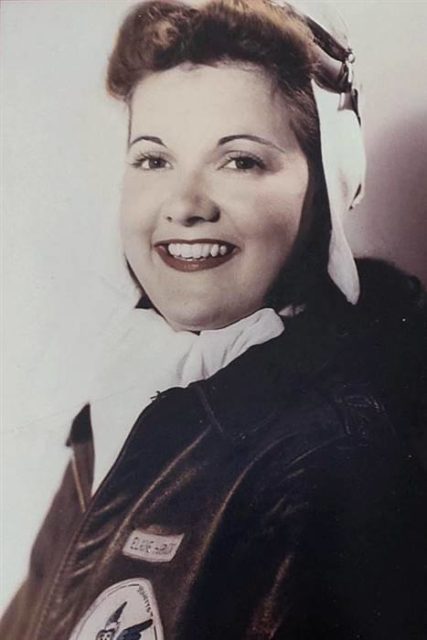 Harmon's family fought for her right to be buried in Arlington. The Associated Press published an article about the situation which led to the public outcry on behalf of the WASPs.  A petition on change.org garnered 175,000 signatures.
President Barack Obama signed into law legislation that allowed WASPs into Arlington. The bill was sponsored by Rep. Martha McSally, R-AZ, a retired Air Force pilot and the first woman to fly in combat in US history.
Harmon's family kept her ashes in a bedroom closet while they fought the Army ruling.
Dozens of family members arrived in town for the service on Wednesday. "It sounds funny, but we're all kind of excited," she said. "In a way, we've already grieved, and this now is about closure."
Eligibility for –in-ground burial at Arlington is strict due to the space limitations, not every WWII veteran is eligible but above-ground inurnment is not as strict.