Bill Thomas survived the Japanese bombing of Pearl Harbor.  He spent the rest of his life keeping alive the memory of those who died that day.
Thomas shared his World War II experiences with the younger generations.  He was also instrumental in getting a Pearl Harbor memorial plaque erected on the First Avenue Bridge in Seaside.  The plaque was dedicated in 2000.
Thomas died in December at the age of 95.  Recently, friends and other veterans met at Seaside's American Legion Post 99 to remember him.
Russ Vandenberg, the general manager of the Seaside Civic and Convention Center, remembered Thomas as a patriotic soldier who was proud of his service.  He said that Thomas wanted to keep alive the memory of those who died at Pearl Harbor.
State Senator Betsy Johnson remembered Thomas as a part of the "Greatest Generation" which made the world safe for democracy.
Eric Beal, the owner of North Coast Leather and a committee chairman at the American Legion, said that everyone knew Thomas. Thomas would walk all over town, stopping by to say hi for 10-15 minutes and then moving on.
Thomas graduated from Seaside High School and then joined the military at the age of 17.
Two months after his 20th birthday, the attack on Pearl Harbor occurred, killing nearly 2,400 people.
Captain Bruce Jones, a former Coast Guard Sector Columbia River commander, said that Thomas was a young man with a front row seat to history.
As the attack was going on, Thomas returned to his ship and manned an anti-aircraft gun.
Thomas often told of looking up and seeing a Japanese pilot looking back at him from his plane, showing a gold tooth in his grin. The memory would make him sick as he recalled it afterward.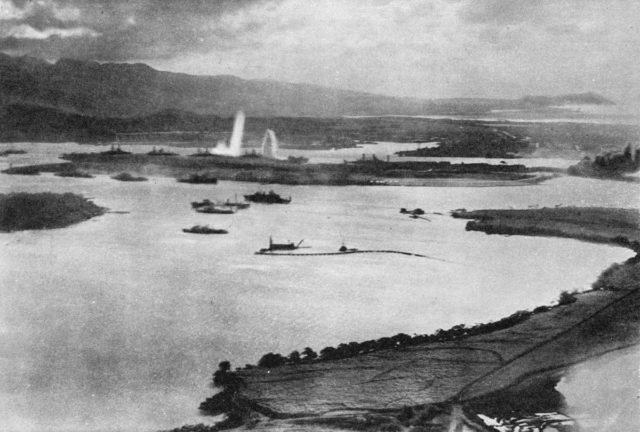 Thomas said that anyone holding a baseball could have hit a plane flying by, they were so low.
Later in the war, Thomas was severely injured while serving on the USS Phelps.  He was sent to Alameda, California, to recover.  He lived and worked in San Francisco for a number of years.
He traveled on a dredge to Alaska and worked as a civilian in the Army Corps of Engineers in Vietnam after which he returned to the Pacific Northwest to work maintenance for Portland schools.
In the 70's, he moved to Seaside where he proposed a memorial for Pearl Harbor on the First Avenue Bridge.
Former Mayor Don Larson said that Thomas was the "impetus" for the memorial.  The town now has an annual remembrance for the Pearl Harbor victims.
Thomas made sure the remembrance would continue occurring every year to give the youth a chance to remember those who made the greatest sacrifice for their country, The Daily Astorian reported.
Thomas was involved in the annual remembrance ceremony, helping planning and scheduling speakers.