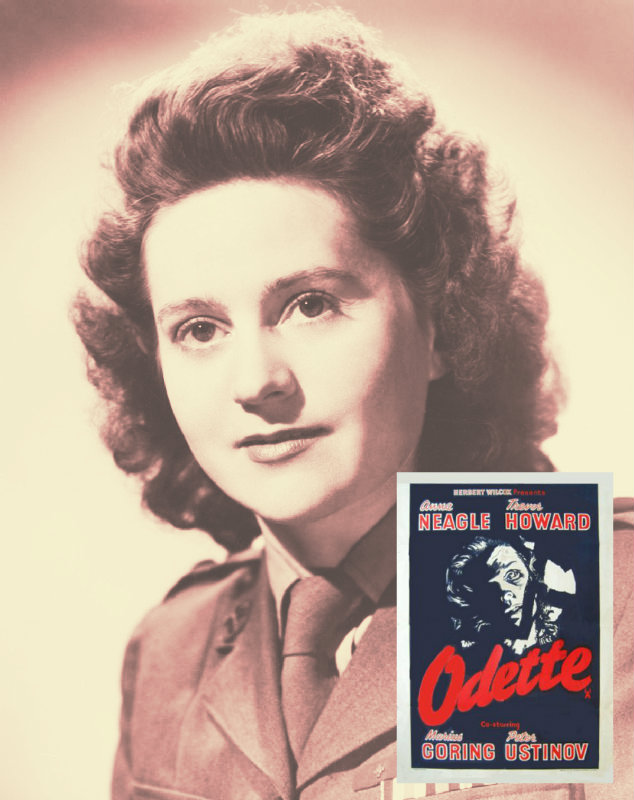 Get to know Odette Sansom, the woman whose life – highlighted with daring spy moments, horrible death, thrilling escape and sweet romance – spawned a war-themed classic.
The life of Odette Sansom reflects that of a movie script and it did became that . . . literally.
Odette Sansom was nothing out of the ordinary British girl from Picardy. She got married to Roy Sansom on 1931 and the couple settled in picturesque Sommerset. They had three girls before WWII broke out.
Odette's becoming a WWII spy was quite coincidental. She only responded to an official appeal for photos of the French coast. However, she sent the pictures to the wrong branch of the military, thus, bringing her into the attention of the SOE [Special Operations Executive]. The branch was very desperate in those times to send women spies into then Nazi-occupied France.
When Odette Sansom received the letter inviting her for an interview with the SOE, she reacted with horror. She was already the mother of three beautiful girls. She felt she was not fit for such a daring job as being a spy.
However, the thought of having the opportunity to do much more for the war effort tormented Odette. That feeling was intensified when news reached her that her brother – a soldier – got wounded in the conflict and her mother got displaced from her own home by the Nazis.
So, with the consent from her husband, she left her family to be trained. She said it was not an easy decision at that time; it did break her heart to do that.
Spying Adventures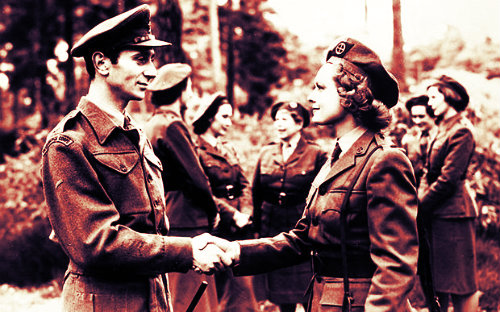 On October 1942, 30-year-old Odette Sansom arrived in France aboard a small boat. She went on to travel from the south coast to Burgundy and there, she met Peter Churchill, the SOE supervisor.
However, Odette and Peter's cover was blown by a fake German defector. They ended up being captured by the Gestapo April of 1943.
Odette Sansom took it upon herself to save Peter Churchill's life. She told their captors that she and Peter were married and that he was only in France because of her. She then went on to say that her "husband" was the nephew of then British prime minister Winston Churchill.
But Odette Sansom saving Peter meant she had to bear the brutal punishments while being imprisoned in Paris. She experienced being branded on the back with burning-hot poker and her every toenail torn out from her toes. But despite the tortures and hardships she went through, not once did Odette cracked up. Because of her unwavering will not to succumb to the pain the Gestapo was subjecting her into, she was able to save not just Peter's life but countless others as well.
"If they kill me they kill me physically and that's all, they won't win anything…they'll have a dead body, useless to them, but they will not have me, because I will not let them have me. I felt it was my duty not to say anything," she said when asked how she was able to stay strong amidst the torture she was subjected in.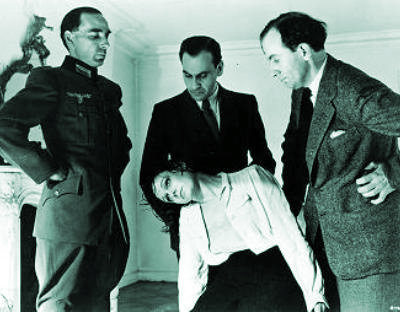 Odette Sansom also recounted in one of the interviews she did when she was alive how her captor, whom she described as a good-looking Frenchman, took her to the Arc de Triomphe during Armistice Day to watch parading Germans.
Without fear, she blurted out, "You are a sick man. You like doing this." to him.
While in Ravensbrück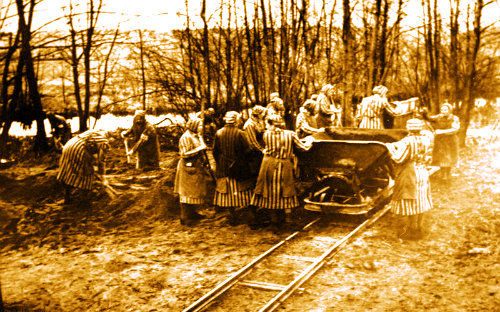 Eventually, Odette Sansom ended up in the Ravensbrück concentration camp, the Nazis' death camp for women about 50,000 died due to starvation, being overworked and illnesses while 2,200 others were killed via the gas chambers.
The WWII spy was placed in solitary confinement with her cell located in the camp's underground with the lone window blocked. Odette Sansom was sentenced to die June of 1943.
The isolation Odette Sansom was forcefully subjected to was only broken by the camp commandant's visit which occurred once every month. These visits were when the commandant subjected her to various "punishments" ranging from  being hit, being left completely in the dark to turning the heating on to its full setting while in the middle of August. Fortunately, her death sentence was never carried out and Odette Sansom believed it was because of her Churchill story.
Unfortunately, though, being in Ravensbrück brought on a different kind of torture to her. Her cell was right next to the punishment cell of the prison camp. Women were taken into the latter every evening to be beaten and Odette Sansom could clearly hear every stroke of the whip or whatever is used as well as the screams of the victims.
After a while, Odette Sansom was moved to a cell that was located right at the side of the crematorium. In this cell, her captors opened the top window and though she could not see through the opening, it brought in air filled with cinders from the crematorium. The acrid smell from dead bodies being burned also floated in.
Odette also revealed during one of her interviews the sickening account of witnessing cannibalism in the Nazi women's death camp. In her story, she recounted how, in an exceptional moment she was let out of her solitary cell, she talked to a young girl who was about 18 but then suddenly, this fresh inmate was shot and died right in front of her very eyes.
Starving and demented inmates immediately seized upon the dead inmate.
Her usually firm voice wavered when she recalled this painful and harrowing memory. She admitted that the girl may have been shot because she was talking to her.
The End of the Tunnel
Odette Sansom thought her end had come when news came that Hitler was already dead. Already suffering from tuberculosis, she braced herself for the worst. However, the camp's commandant took her in his sports car and drove her towards the coming American troops. He, then, proceeded to tell the troops that she was a "Churchill" and was a prisoner. Believing that he was using her to save himself, she also told the troops that the man was Ravensbrück's commandant and that he needed to be imprisoned.
That said commandant was later on hanged for the war crimes he committed.
Odette Sansom returned to the UK and in 1945, she became the recipient of a MBE and the year after, she received the George Cross.
Actress Anna Neagle, who played her in the 1950 British war film Odette, spent one year with the WWII spy and she helped the actress research for the role even going as far as returning to the cells where she experienced being tortured.
She and Roy Sansom divorced after which she married the man she protected with her very life — Peter Churchill. Her second marriage ended in divorce, too, and in the end, she got married for the third time to another SOE man, Geoffrey Hallowes.
Through all her experiences, Odette Sansom always maintained that she had lived a good life refusing to the very end to cave in to bitterness.
"I'm a thousand years old. And I love people. I do, I definitely do," she said.