On June 25, 2018, 98-year-old Martin Gelb of Derry received the Congressional Medal of Honor for his service in World War II.  Gelb served in the OSS (Office of Strategic Services), the precursor to the CIA.  His records were not even declassified until 2008, more than 60 years after he served his country.
Gelb was stationed in England, France, and Germany during World War II.  He took part in the D-Day invasion.  While serving in England, Gelb trained new recruits on how to use the United States' spy equipment.  He was also a field officer and worked in communications.
One of Gelb's duties was disturbing the German forces by blowing up railways and blocking roadways with tree trunks.  The whole time, he was sending secret communications back to the US armed forces based in England.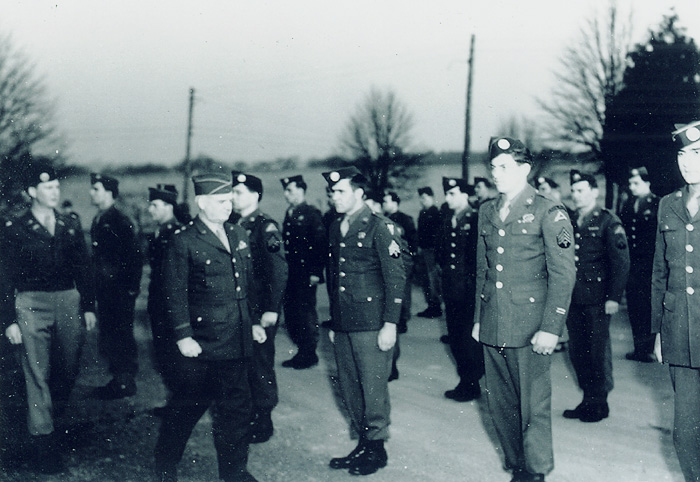 While in Germany, Gelb played a part in liberating the Buchenwald concentration camp.  He saw first-hand and up close the destruction that accompanied World War II.
Those who know him were not surprised to learn of Gelb's service.  They say that as a child he was always taking things apart and putting them back together.  This lent itself well to dealing with spy equipment and dismantling German equipment.  They also said, however, that they were surprised that Gelb ended up in the military given his troublemaking ways.
Gelb's daughter, Nancy Sag, said that after his time in the military, her father had started taking apart personal computers and putting them back together.  She said he was even writing computer programs as recently as a few months ago.  It wasn't until Sag herself was in her 60s that she even knew her father had been a part of the Office of Strategic Services.  All of a sudden, his abilities with technology made sense to Nancy.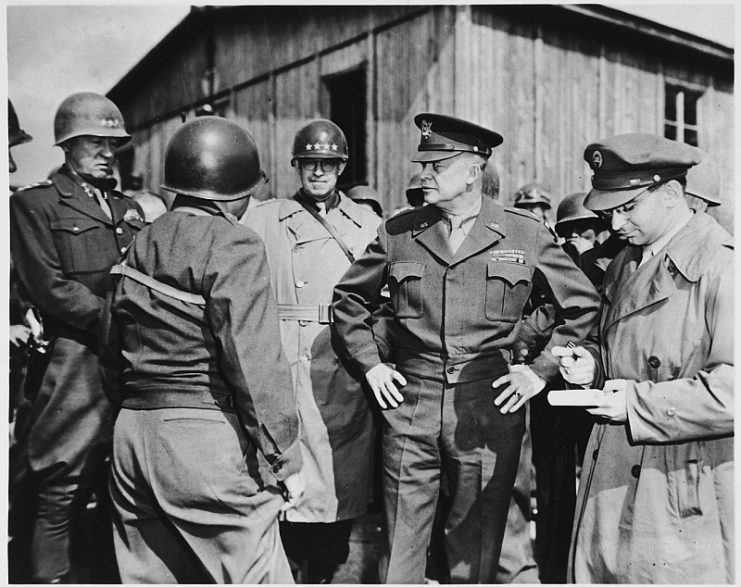 Brent Geary, a Central Intelligence Agency historian attended the medal ceremony.  He stated that "it was courageous, creative and patriotic OSS officers like Capt. Martin Gelb who cleared the way for all of us who have come after, defending our country in shadowy places between diplomacy and war, collecting information our adversaries want desperately to hide and providing our leaders with the best analysis we can offer of the world's threats and opportunities."
The United States Senator Jeanne Shaheen showed the country's appreciation for Gelb's service when she delivered to him a replica of the Congressional Medal of Honor on Monday.  Although Shaheen reported that she has given out many medals for service, this is the first time she has given one to an OSS member.
One reason for this is that many OSS members' identities and duties were classified and their true roles in World War II were not made public until after they had died.  Shaheen remarked that less than 100 of Gelb's fellow officers are still alive.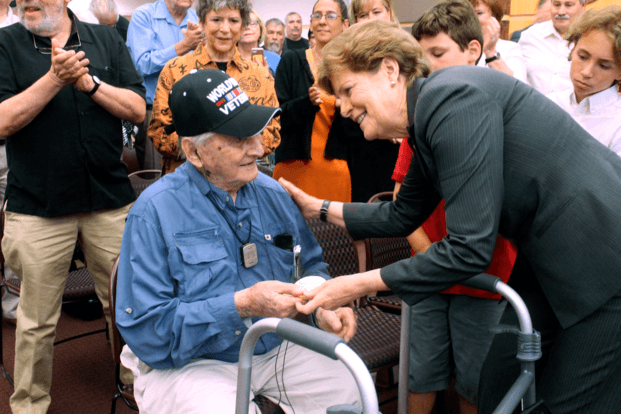 At the ceremony, Gelb said he was overwhelmed at receiving the medal and declared himself "speechless."  The ceremony unleashed many memories for Gelb that had been long been buried.  Gelb stated: "This occasion has opened up a lot of memories which were stored in my mind that I chose to forget about, but unfortunately, it brings up good and bad memories."
He said that he had many memories from his time in the service but that the ones that matter most to him were of the friends he had made.  Sadly, Gelb commented that "Unfortunately, I'm the only one that's still alive.  I think of them all the time."
Gelb, a true honor to his country, ended his interview by saying: "I love the country we have, and I don't care what anybody says, this is one great country…It called upon me and guys like me to perform a task and we did the best we could."
We hope you enjoy our content. We think it's important to keep war history alive. If you do too, please consider becoming a supporter. Thanks.
Become a Supporter