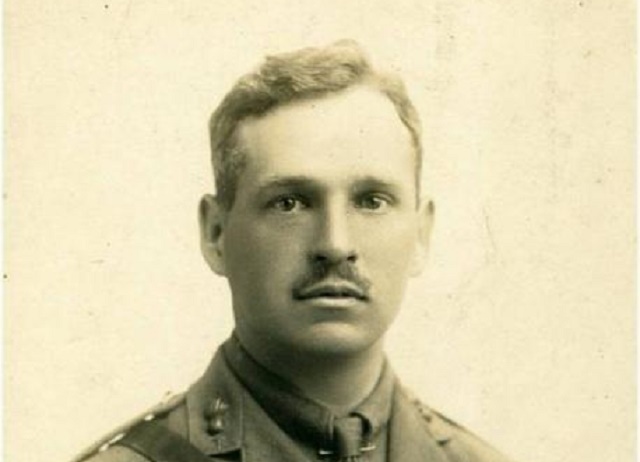 A WWI watch has been recovered from the site of the Battle of the Somme. Its original owner died during the battle, but his timepiece is in relatively good condition considering the explosive manner in which he died. Aside from the mud covering its face, the WWI watch lost at the Somme is almost completely intact. This is especially impressive considering the one hundred years that have passed in between now and the First World War.
The piece belonged to Lieutenant Harold Llewellyn Twite. Hailing from Sutton, Twite became an engineer and served with the 183rd Tunneling Company. At the time of his death, he was huddled underground. Unfortunately, when an explosive went off nearby, his position allowed him to be suffocated under massive amounts of dirt and mud. The WWI watch that belongs to him is still covered in the very soil that killed him. In somewhat eerie fashion, the hands on the timepiece appear to have stopped at the exact moment of his death, most likely due to the effects of the explosive pressure from the mine blast.
Now that Twite's timepiece has been rescued from obscurity, it is resting safely in a museum as a relic of the First World War. Interestingly enough, it was not actually rescued directly from the soil in which Twite met his tragic fate. Instead, the WWI watch was found in a sack belonging to his wife. There it sat for nearly one hundred years, never touched due to his wife's inability to look at it. It was only discovered when Twite's grandson let curiosity get the best of him, the Sutton Guardian reports.
David Chilcott, Twite's descendant, could not help but look through the sack to see what his grandfather had on him at the time of his death. Upon looking through the parcel, Chilcott found much more than the WWI watch in question. He also found smoking tobacco and other assorted goods. While they were mostly general staples possessed by many soldiers at the time, they still brought Chilcott closer to his grandfather than he had ever been.
When Chilcott discovered the WWI watch, he was well aware that he was doing so in a timely fashion. In fact, it was the centenary of the war that sparked his curiosity in the first place. While he could have easily kept the items for himself, he knew that such items were in high demand this year. As such, he decided to give the belongings to the museum, free of charge. Now, visitors to the St Agnes Museum in Cornwall can view Twite's WWI watch as well as his other belongings, in almost the exact same state they were in at the time of his death.