From the countless other stories of survival throughout WWI history, these three stories of survival stand out. Three British soldiers cheated death with the most unlikely items — a Bible, a whistle and a camera. Get to know their stories of survival as presented by Paul Atterbury in his book, Antiques Roadshow.
WWI Stories of Survival 1: Wilfrid Bush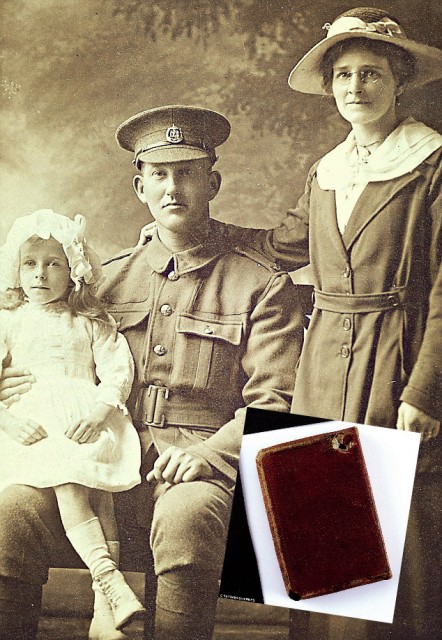 Private Wilfrid Bush was a devout Christian and he owed his life, literally, to his faith. In 1917, two bullets aimed at his chest did not kill him. And he had his Bible in his breast pocket to thank for that.
Because of the hit, Private Bush was knocked off into a nearby shell hole in the razed front line of Ypres, Belgium and nearly drowned. Fortunately, his comrades spotted him and dragged him back to safety. Fearing that he was dead, they checked his body only to find one bullet lodged into his Bible. The other one deflected from the book and passed through his collarbone. But, he came out of the war alive.
When the Great War ended, Private Bush went on to work in a paper mill in Bristol. He lived for many years following the war and passed away in 1960 at the ripe age of 76.
WWI Stories of Survival 2: Joseph Clucas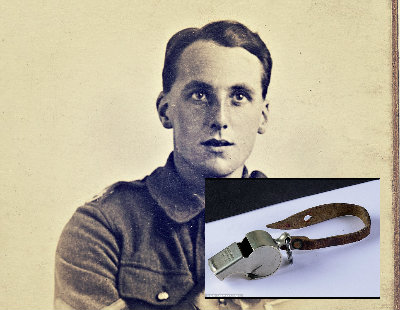 Corporal Joseph Clucas was no greenhorn when it came to war. After all, he was among the soldiers who fought in the battle of Mons in 1914, the first major combat the British Expeditionary Force got involved in.
The following year, a bullet almost hit him while he was fighting in France. Luckily, the whistle he was wearing deflected the said bullet.
But still, Corporal Lucas died in WWI action. In 1917, he was wounded while involved in combat in the Battle of Passchendaele. he was placed on a stretcher to be carried to a dressing station when unfortunately, a shell exploded killing him instantly. The corporal was only 22 years old when he died.
WWI Stories of Survival 3: Lieutenant Ralfe Whistler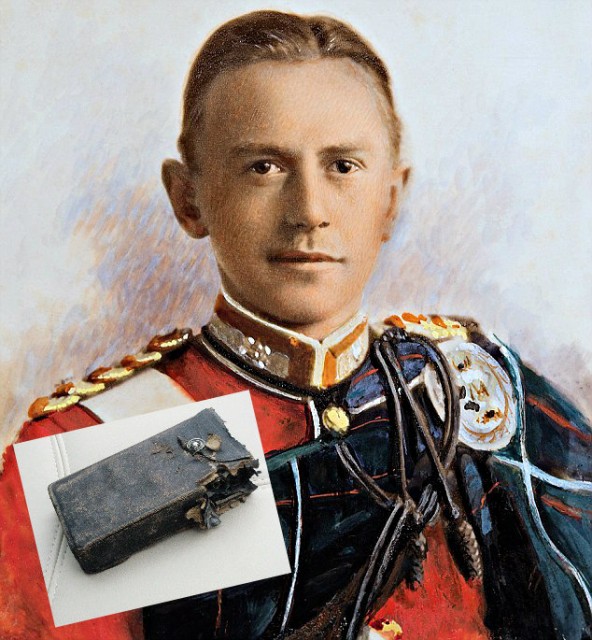 Ralfe Whistler is another WWI soldier whose life was saved by the most unexpected object.
A Lieutenant of the Highland Light Infantry's 2nd Battalion, Lt. Whistler saw action on the Western Front to Dardanelles, Mesopotamia, Palestine and even Russia.
He was wounded twice in battle, recovered and went back to combat. After making a full recovery from a battle wound, Lt. Whistler was shipped off to Mesopotamia to take part in the unsuccessful campaign in Kut, Iraq in April of 1916th. Here, he encountered his first close brush with death.
Lt. Whistler was hit several times in that battle, but came out alive. What was more, a bullet aimed at his heart was gridlocked by the camera that was in his pocket. He was sent to a hospital in Basra to recuperate. After recovering from the wounds he sustained and a short bout with typhoid fever, he went back to the army.
His second brush with death wasn't lucky as his first one was. He was killed April 1917 in Arras, France.