A famous Lord Kitchener "I Want You" recruitment poster – one of the only three remaining – was recently auctioned off at a whooping £30,000.
The rare Lord Kitchener recruitment poster was one of the ten thousand posters printed during the Great war to persuade men to sign up for the army. Since then, it has become one of the most iconic images of WWI.
However, in spite of its success, the Lord Kitchener poster was not produced in the same scale as the others. And now, only three of the originally produced Lord Kitchener posters survived — this one, another one on display in London's Imperial War Museum and the third one in a permanent exhibit in the National Gallery of Victoria in Australia. This means that this sole Lord Kitchener is the only one available for sale, though, now is in the hands of its new owner.
The Lord Kitchener poster didn't really start off as a recruitment banner. Initially, it was an artwork of the well-known artist Alfred Leete and was made per commission of the magazine London Opinion. It then graced the said magazine's cover in 1914.
When the Parliamentary Recruiting Committee, the organization responsible for commissioning all recruitment ads, spotted it, they utilized it as a recruitment propaganda for the war. Subsequently, 10,000 placards bearing the famous "Lord Kitchener Wants You" image was produced and spread out.
It became an instant hit that even the United States copied it, though, they replaced Lord Kitchener with Uncle Sam in their version of the banner.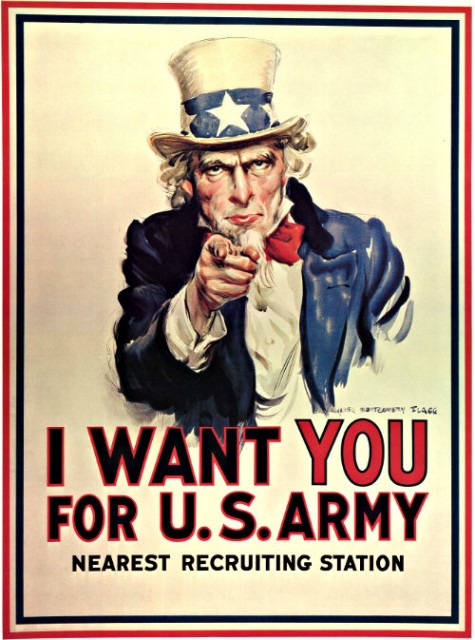 The Lord Kitchener poster sold recently was already bargained off before in 1983 for only £100. It has remained in private collection since then until recently when it went up for sale again. Before its sale online, experts had prompted for the Lord Kitchener poster to fetch about £15,000. But to their surprise, it was auctioned off at almost over half its asking price. The Lord Kitchener poster was snapped up by a private collector based in London for £27, 540.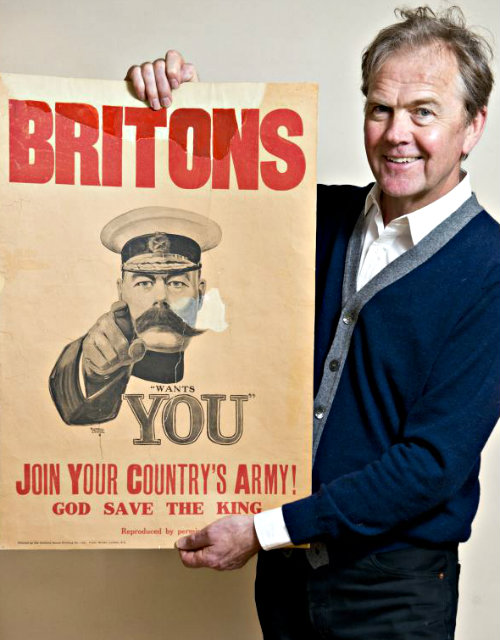 It can be remembered that Lord Kitchener was an esteemed leader and strategist. He was famous during the Boer War as well as on the last days of the British Empire. When the Great war broke out, he was too old to be assigned as a general. Therefore, he was given the post of the Secretary of the State of War and was given the responsibility of recruiting more soldiers for the British Army.
Lord Kitchener died in 1916. He was killed when a German mine downed the warship he was in, which was supposed to take him to Russia to attend the negotiations.