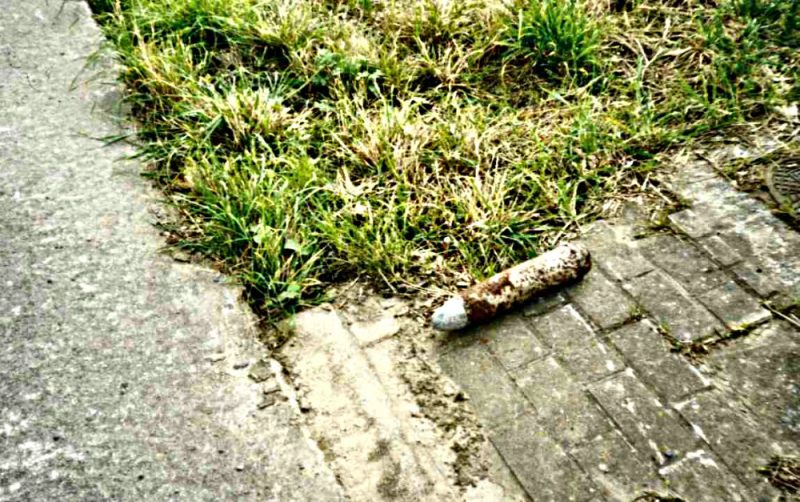 Monday, May 11, saw the evacuation of Gare du Nord due to one reason – a passenger decided to carry a disarmed artillery shell aboard a Eurostar train. – causing the delay of not just domestic but international deliveries as well. But then, the incident was not an isolated case. It may even seem that after encountering this problem countless of times, Eurostar rail operators may have groaned out their "Not again!" comments after the recent occurrence.
12 hours prior to the Paris station hold-up, which by the way is Europe's busiest railway station, an earlier delay had occurred in a Eurostar station located in the northern French city of Lille for the same reason — an x-ray discovered that one passenger had a vintage artillery shell stashed in his bag. After the discovery, the station was promptly evacuated while the trains were diverted to another route.
While the interior ministry of France nor Eurostar itself hold a record of the times stations were evacuated because of the said issue, a thorough search in the social media reveal that hold-ups because of passengers carrying vintage ordnance already occurred twice just this month, twice last month and once in these following months — September 2013, May 2012 and December 2011.
As a matter of fact, a British couple attempted to bring in undetected a live artillery shell to the Gare du Nord July of 2010.
In an interview with BBC News, an official of the French national railway, SNCF, revealed that artillery shell collectors attempting to bring in vintage shells with them was a "fairly regular" happening.
"It's always Brits," he even went on to say. He further added that they are trying their best to tech these people to stop as "the Eurostar has the same controls as Heathrow".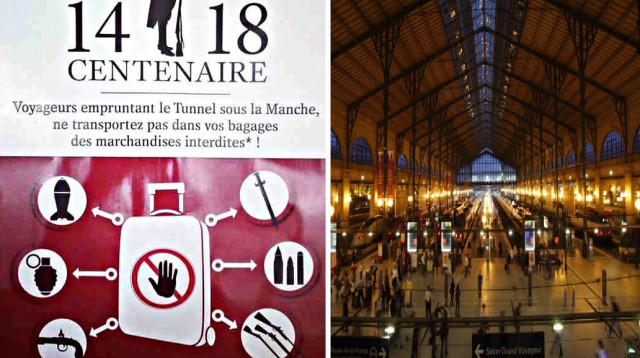 When one checks into a Eurostar terminal, the bag of that person is fed into an x-ray machine for inspection. Additionally, a Eurostar spokeswoman said that they already mounted up clear posters in Paris Gare du Nord informing the general public about what they can and can't carry when it came to war artifacts.
But these signs do not discourage everyone from trying to bring vintage artillery shells with them and according to British war memorabilia dealer David Glover, this may be because interest in these things surge up especially during major war anniversaries.
It can be remembered that it was only last year when the world commemorated the 100th-year anniversary of the outbreak of the Great War. last year also saw the 70th anniversary of D-Day and just recently, commemorations of the 70th VE Day were held throughout Europe.
From over a billion artillery shells fired during the Great War, an estimated 30% of that did not go off as intended. And until now, many of these unexploded vintage artillery shells are being discovered in the northeastern part of France where some of the biggest battles of the said conflict took place.
According to Deminex, a French website that reports the works of bomb disposal teams, the French government destroys an average of 467 tons of vintage ordnance per year.
There is money in these old artillery shells. One dating back to the First World War could go from £45 ($70) to £85 ($133) if sold online. And as one British collector voiced out, old shells are not that difficult to find. They can even be seen in French flea markets.
These old artillery shells are commonly found during what is termed as the "iron harvest" — that time of the year when French and Belgian farmers plough their lands and accidentally unearth them.
Mr. Glover pointed out that one problem with these war artifacts is that they look like the real thing. They have to be deactivated, stripped all apart and one should make sure all components are separated when transporting them.
However, going to France for artillery shells and bringing them to your point of origin – especially if it's out of the country – is another matter, said the collector. He is against doing this.
"It boils down to common sense," he pointed out.
But as long as there are still undiscovered artillery shells lying around, the problem of Eurostar with artillery shell collectors wouldn't be going away anytime soon.