Lieutenant Mike St-Pierre is a Royal Canadian Navy (RCN) clearance diving expert. He was on exchange with British bomb disposal units when a World War II-era bomb was discovered in the Thames near the House of Parliament.
Large areas of central London were locked down once the bomb was found close to "critical infrastructure" on the Victoria Embankment back in January.
Authorities closed both the Waterloo and Westminster Bridges. The Westminster Underground station was also closed, and traffic was stopped on the river while top officials from Whitehall inspected the situation.
St-Pierre began coordinating the removal operation as soon as the call came into the navy's bomb disposal center in Portsmouth. The cordoned area was expanded once they found out the size of the bomb (a 50kg German SD dropped from a plane during the Blitz). Police boats were sent to block traffic on the river and helicopters were dispatched to monitor from the sky.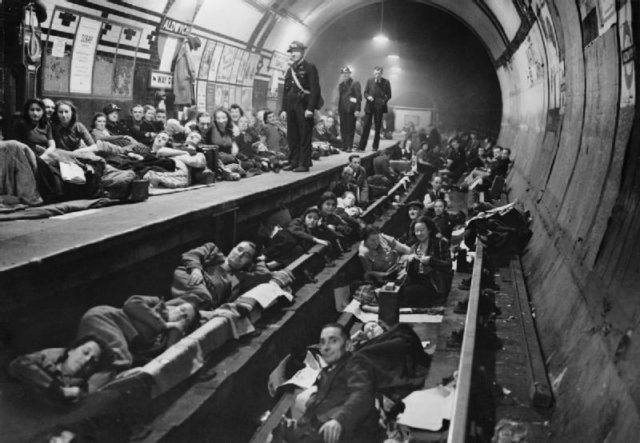 After all that was set up, St Pierre went into the water to inspect the device. He found that the munition was intact and that the condition of the bomb left no way to remove the fuse. That made the job much more serious because of the potential for detonation if they removed it with the fuse intact.
The only option left to them was to move the bomb downstream. The Navy divers removed the bomb, attached it to a buoyant bag and lowered it into the water. They then towed it downstream at 1:00 in the morning, moving at only 4 knots (4.6 mph).
The police preceded them, blocking rail and Tube lines and river traffic. A helicopter kept watch above.
At 5:45 am the bomb reached the planned detonation site near Tilbury. Twenty minutes later, it was successfully detonated.
When asked what the most difficult part of the experience was, St-Pierre joked that it was the briefing he received from a man with a thick Cockney accent. "I needed an English translator."
When the bomb was first pulled out of the water on January 19, large crowds gathered.
Michael Hutchinson was waiting for a train in the Westminster tube station at 6 pm when he was told to evacuate the area, London Evening Standard reported.
"It was a bit shocking. When something like that happens it is a bit worrying."