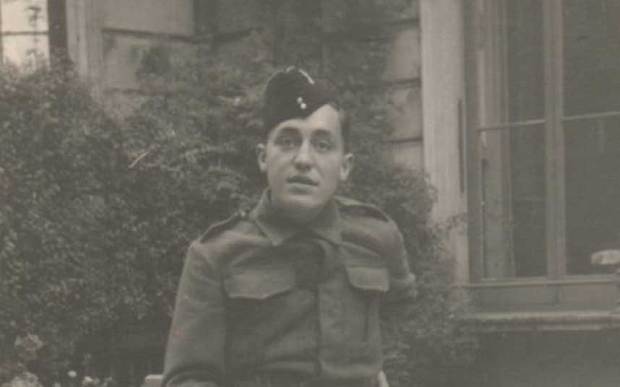 A World War Two reconnaissance veteran who survived the Italian front with Popski's Private Army has died aged 93.
Major John Campbell was honoured with two Military Crosses for his service during the war. John was first called up in 1940 and was then commissioned into the Argyll and Sutherland Highlanders in 1941. He was sent to fight on the front line at El Alamein.
Later in the war in 1944, John joined the No 1 Demolition Squadron in Italy. This wasn't a regular unit and was known as Popski's Private Army (PPA) led by Russian Major Vladimir Peniakoff.
The PPA was established in North Africa in 1942 when it began to undertake secret raids and reconnaissance operations behind enemy lines. The group had armed vehicles and its soldiers were trained in hand to hand fighting, explosives, parachuting and gathering intelligence. They would all carry a gun, pistol and knife.
When John was first recruited for the PPA, Vladimir wasn't 100 percent certain that he was suitable and tested him by dropping him 60 miles from their camp, making him trek back across mountains and carrying 40 pounds of equipment. John passed the test with flying colours and got back to the camp in record time.
By the end of 1944, John took control of 'S' Patrol as the Allies pushed north towards Ravenna in Italy. John and his patrol drove truck tracks up and down the coast so that German and Italian aircraft would report back that there were far more troops on the ground than there actually were.
The PPA would move from house to house as they moved northward and many times John came close to death and ended up with the nickname 'Bulldozer' because he survived so many encounters with landmines.
On one mission they had to enter and take a German stronghold without guns, and on another occasion they were ordered to take a fortified coastal tower. They had to travel six miles by foot to reach the tower, dodging landmines along the way. They attacked the tower, capturing 11 German soldiers and without alerting nearby enemy troops. John was awarded his first Military Cross for this mission, The Telegraph reports.
Once the war ended, John immigrated to Kenya, joining the Colonial Service. By the early 1960s, John joined the British Foreign and Commonwealth Office, where he completed assignments in the US, London, Yugoslavia, Germany, Canada and Italy.
John retired and returned to England to live in Herefordshire. John leaves behind his wife Shirley and three children.