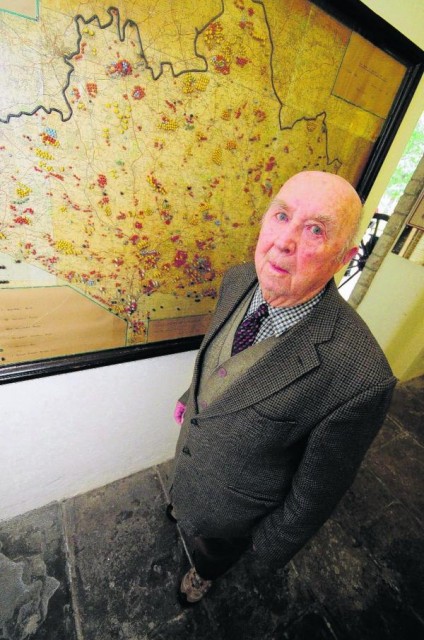 When he set out to plot the locations of every single bomb that was thrown in Dorset during World War Two, the pensioner that not imagine he work will get the recognition it is receiving now.
After successfully registering every explosive device that was thrown into the city between 1939 and 1945 by the Luftwaffe, John Comben's work is now proudly on exhibition in West Dorset.
With his work now available for visitors to see at The Keep Military Museum in Dorchester, Mr Comben is very happy and thanks everyone that played their part in making it come through. According to him, he was able to contact people because others were contacting him with information.
It was in 2010 the man from Poundbury begged eyewitnesses to assist him in locating anywhere they were aware explosive devices were dropped during World War Two. And he actually got a lot of help.
Talking about people's view about Dorset and the war, he said many believed the city did not really feel the impact of the war. That they believed it was a safe abode. But according to him, that was untrue.
Stressing on why it was important to record the bombs, he said he was curious about knowing every single bomb that landed, those that detonated, as well as those that were inside their crater.
Making emphasis on why the exercise needed to be carried out, he said it was crucialit was done before those that witnessed the war and the bombs falling will be no more.
He said the reason many believed the city was not so much affected by the bombings was because evacuees were sent there. But according to him, while Dorset actually had its fair share of bombings – a lot of them were neither photographed nor documented, the Bridport News reports.
On her people never were interested in recording the incident, Comben said there were cases where farmers will fill up the crater that were created by the bombs and continue with cultivation.
The bomb locations were recorded into an Ordnance Survey map by the widower.
Mr Comben is a widower with a son and was just 13 when the Second World War started. Speaking about his experiences, he said he has a good and impeccable recollection of the fighting and the bombings. And according to him, it was not that frightening at the time as one never had the time to think about what was going on.
Born in Bovington, his parents relocated to Holton Heath were his father worked for a factory that made Cordite for shells.