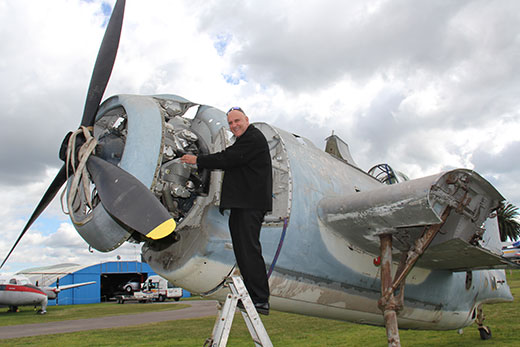 A World War Two Grumman Avenger torpedo bomber aircraft that was used in 1943 is set to receive an all-encompassing refurbishment work on a scale that has never been witnessed before.
The torpedo bomber is expected to be returned to its original condition at the Mount Maunganui Classic Flyers. The renovation work is expected to last for a period of two years. According to Andrew Gormlie, the chief executive of Classic Flyers, the contract to restore the plane was given to them by Gisborne Aviation Preservation Society. The aircraft was flown from Gisborne to Mount Maunganui, a distance of 273km. The journey took place in the middle of the night. It is currently under inspection by the Classic Flyers team. They are inspecting the dismantled pieces of the aircraft to see what is missing to look for them or rebuild the missing parts if they cannot find them.
According to Andrews, it is unclear how long the aircraft is going to remain with the Classic Flyers team; the restoration work is expected to take a minimum of two years to complete. The aircraft will be returned back to Gisborne in due time, Andrews said. Speaking further about how they have a five year overall contract with them, he said Classic Flyers main goal is to work and collaborate with the Gisborne Aviation Preservation Society. Even though the World War Two Grumman Avenger torpedo bomber aircraft is going to receive a refurbishment that will help bring it to its original new state, the plane is not meant to be flown. Instead, it is being renovated to be used as an operational display model.
To help make the restoration process as quick as possible, Andrews is looking for people who can tell of places where it is possible for them to find the spare parts of the avenger. He's also encouraging the public to visit and have a view of the aircraft. According to him, it is a work in progress and will remain like that for a while, but they still welcome the idea of people coming to view the World War Two bomber aircraft, the Sun Live reports.
He urged the people not to be scared of the aircraft and said they were free to put their hands up and say "Hi" to the Avenger.
The Avenger was used to drop bombs on Japan's Okinawa during the Second World War. It is reported to have been used in sinking the Japanese battleship.