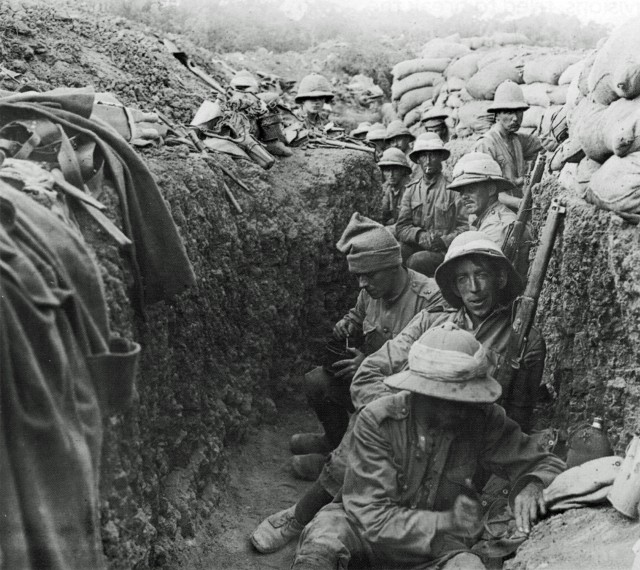 [Via]
During the 100 years commemorations, a park in Scotland is due to recreate World War One trenches that resemble the Great War's frontline.
The project called 'Digging In' is part of the centenary commemorations and is being constructed in order to show generations since the war the conditions that their ancestors had to live and fight in.
The trenches will be constructed in Pollock Country Park in the south west of Glasgow city centre. The project is costing around £100,000 to implement and is being funded with support from the UK's National Lottery.
The trenches on the frontlines during World War One are notorious for being maze like and in terrible condition in which soldiers were both living and dying. The recreated trenches are being mapped out using original records and field manuals that were given out to soldiers during the war.
The local Glasgow City Council and University of Glasgow are teaming up with other local initiatives to deliver the project, which is hoped to be launched in September this year and will be on display until the centenary of the end of World War One in November 2018.
Throughout its three years on display it is hoped that the trenches will receive visits not only from tourists but also from schools, veterans and those wishing to learn about the war. It will also be used for hosting various events linked to the war, the Herald Scotland reports.
The project will look closely on life in the trenches and particularly how life during the war impacted on the soldiers, covering topics such as mental health, women in the war, medical support, advances in technology, art and the written word.
The project's management committee says that it is excited to be launching the initiative and hopes that thousands of young people will be able to learn about World War One through the programme.