The United States, by a vote of 373 to 50, declared war on Germany by signing the Declaration of War decided on by the House of Representatives on April 6, 1917.
President Woodrow Wilson had requested the declaration April 2, and the Senate approved the resolution 82 to 6 on April 4. Wilson signed the document that day, and America entered into the ongoing European conflict known today at World War I.
The news made that morning's edition of the Richmond Times-Dispatch, and proclaimed it under the headline "House For War".
In the paper, there were advertisements for petite handkerchiefs for women, Easter suits costing $15 and a set of teeth for five dollars.
A new Saxon Roadster, the car of the day, was for sale at $495.  There was also an ad beseeching readers to stop griping about their liver and drink mineral water sourced in Pennsylvania.
When the war ended in November 1918, over eight million military personnel had been killed since the fighting started in 1914, although an accurate total is not possible to determine.
Millions more were injured.  Civilians died in horrendous numbers.  The exact count will never be known.
According to the Congressional Research Service, about 116,000 Americans died, including an estimated 3,700 Virginians.
The war changed America overall, and particularly Virginia, President Wilson's birthplace.
Virginia played an enormous role in the war, an unexpectedly big one due to its location, said Alexander Barnes, command historian for the Virginia National Guard who is assisting the assembly of a WWI display at the Virginia War Memorial.
Historians say the state was ideally situated with its closeness to major cities, the ports of Newport News and Norfolk, and its rail lines.
Hampton Roads became a busy centre for placement of supplies and troops and mending and constructing ships.  The U.S. Navy base now called Naval Station Norfolk was created in early spring 1917.
Hospitals, such as the Medical College of Virginia, fashioned field hospitals and struck out for Europe.
Horses, an essential part of warfare in the early 20th century, primarily for hauling supplies and equipment, ceased to be used for cavalry charges.  One of the biggest 'remount' posts was established at Front Royal to ready horses for shipment to France.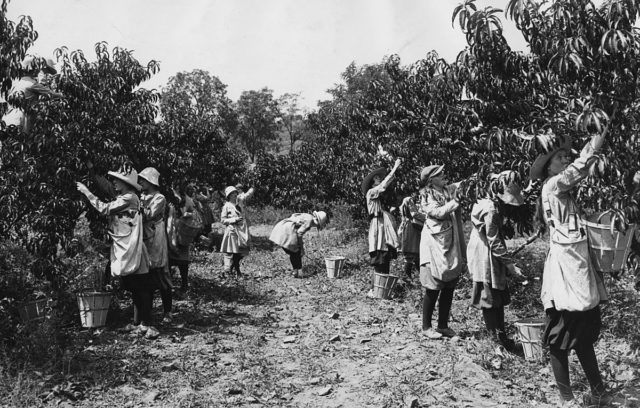 Everybody had a role, Barnes said. The factories were busy; the folks at home were readying their Victory Gardens and holding onto their tin cans. They had wheatless Wednesdays and Meatless Mondays.  Kids were requested to forego candy for the rest of the war.  Everybody was helping.  Virginia was a very active state.
For some, the war was a training ground for the Second World War while for others it was a career finale.
Jo Lane Stern was one of those men who claimed service in the First World War and in the Civil War.
As the story goes, he joined the Confederate Army in 1861 at age 13 and was a member of Gen. Robert E. Lee's headquarters staff.  Following the First World War, Stern joined the 1st Virginia Infantry and served four decades as state inspector general during WWI and until he retired in 1922.  He was responsible for re-building the structure of the Virginia National Guard after the 29th Division returned from overseas in 1919.
The U.S. armed forces during the war counted among its members approximately 500,000 immigrants from 46 nations, or nearly 20 percent of the troops.  Thirteen immigrants were presented with the Medal of Honor for their heroism.
Black soldiers served in segregated units since the civil rights movement was many decades away, and U.S. armed forces did not officially end discrimination until after WWII, but their service was another stage in gaining equality, said Lynn Rainville, a research professor in the humanities department at Sweet Briar College and a visiting fellow at the Virginia Foundation for the Humanities.
African-Americans were willing to die, however, they were returning (after their service) to a state where there was still the odd occurrence of a lynching and a great deal of racial pressure, said Rainville.
World War I also benefited women, with many working in factory shops formerly occupied by men.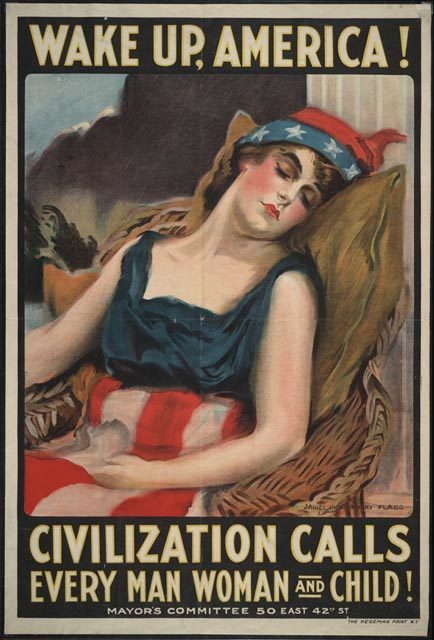 Rosie the Riveter was extremely important in WWII, but it was as important in the First World War, Rainville explained. She is writing a book, 'Virginians in the Great War,' due to be published in 2017.
In terms of moving toward equality of rights, it was a significant step to illustrate women could assume men's jobs and do extremely tough and difficult work, she explained.
In 1917, the short-staffed U.S. Navy permitted women to enlist into the Naval Coast Defense Reserve employed as stenographers, messengers, nurses and radio operators.
Shortly after the war, in 1920, women's suffrage, the legal right to vote, was enacted nation-wide.
When Roger Christman of the Library of Virginia gives talks concerning his work with the library's assortment of the Virginia World War One History Commission, formed in 1919, he references people he has learned about using questionnaires of soldiers who came from the commonwealth; people such as James Preston Spencer and Clarence Archibald Bryce.
Bryce, from Richmond, was not yet 20 when he died in the Argonne Forest on Nov. 1, 1919, a mere 10 days before the armistice, The Roanoke Times reported.
His questionnaire has little information, Christian said.  But, it does contain correspondence attached that provides a more complete picture of his demise.
Included is a letter to Jeannette Bryce, Archibald's sister, from the soldier who found and buried her brother.  The soldier located her address from a letter he found on Bryce's body.