Starting today, iconic Transformers characters will roll out in World of Warships and World of Warships: Legends as part of an exclusive time-limited collaboration between Wargaming and Hasbro.
Players can align with the heroic Autobots – Optimus Prime and Bumblebee, or their eternal foes the Decepticons – Megatron and Rumble – by customizing their ships with unique Transformers-inspired ship skins, commanders voicing favorite phrases, and much more. The promotion will be available in-game through October 5, 2020.
Watch the trailer for World of Warships below:
Watch the trailer for World of Warships: Legends below:
Additional information can be found here including a Soundcloud plugin with commander voices.
For fans of the Autobots, World of Warships is offering two permanent camouflages: Freedom Fighter, based on Optimus Prime — the courageous and powerful leader of the Autobots; and Gold Bug, based on Bumblebee, one of the youngest members of the Autobot team who is completely devoted to his leader's mission to secure freedom for all sentient beings.
Representing the Decepticons, players will find two additional permanent camouflages: Messenger of Oblivion, based on their leader, Megatron; and Crush'n'destroy, based on Rumble, who loves nothing more than causing chaos and destruction.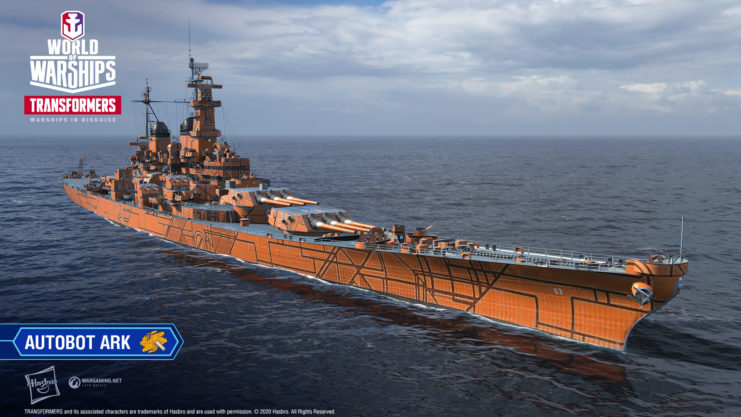 "We are very excited to introduce the iconic Transformers characters into both our games," said Kirill Peskov, World of Warships: Legends Development Director.
"The Autobots and Decepticons are known around the world, and we took great care to incorporate these characters into the game in an authentic way that will provide our players with fun, new challenges."
"We're delighted to give fans the opportunity to activate Transformers characters in World of Warships for a limited time through this collaboration," said Mark Blecher, SVP Corporate Strategy and Business Affairs at Hasbro.
"The World of Warships team have skillfully integrated the Transformers characters into the game to create a unique naval combat experience for fans."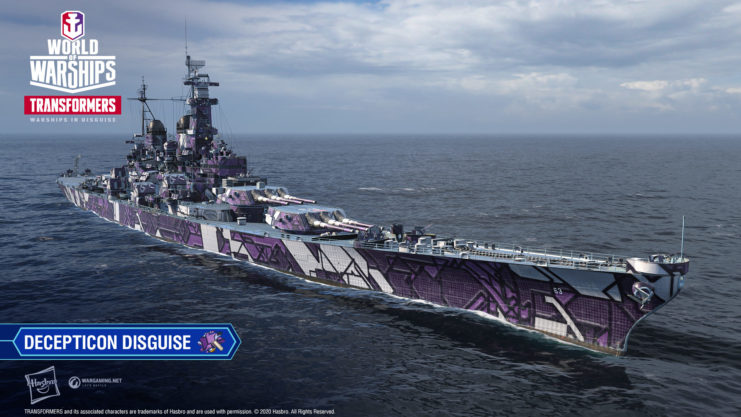 Along with the permanent camouflages, World of Warships is also introducing two expendable camouflages – Autobots Ark and Decepticon Disguise – as well as flags and patches.
Players can also explore Cybertronian Containers where they will have the chance to get distinctive themed permanent and expendable camouflages, as well as a unique 10-skill point Transformers Commanders with a special voice over and signals.
Themed content will be available for purchase in the Armory and the Premium Shop, while some rewards can be obtained free of charge by participating in various activities.
About World of Warships
World of Warships is a free, historical, online combat PC game from Wargaming. With its massive fleet of most iconic war vessels, including four different ship classes and strategically designed environment, World of Warships provides the ultimate naval warfare gaming experience, suitable for everyone. Thanks to its largest collection of historically accurate ships available to play, World of Warships prides itself as a digital ship museum and a focal point for naval history enthusiasts.
New thematic content and innovative game modes are being added on a regular basis, providing diverse and exciting gameplay to its broad player base.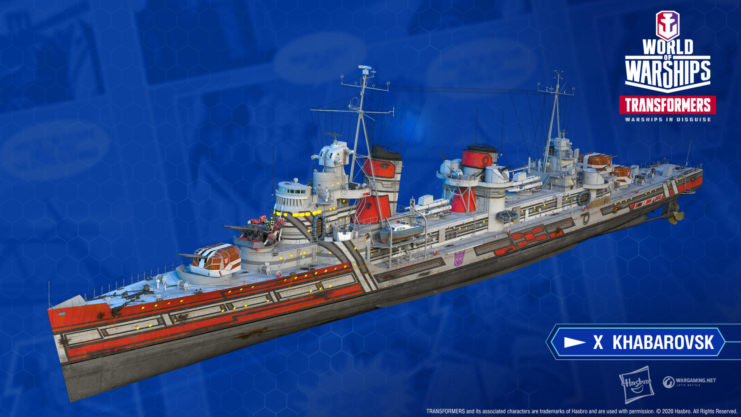 One franchise – multiple platforms
After the successful launch of World of Warships on PC, its unique gameplay and design has been adapted to bring free massive naval battles to other platforms with World of Warships: Legends available on PlayStation 4 and Xbox One and World of Warships Blitz on iOS and Android mobile devices.
Official website: www.worldofwarships.com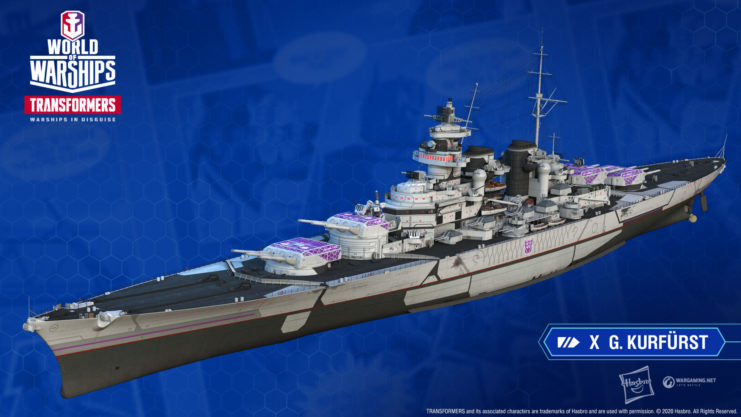 About World of Warships: Legends
Experience epic naval action in World of Warships: Legends, a massively multiplayer online game where you can master the seas in history's greatest warships! Recruit legendary commanders from maritime history, upgrade your vessels and stake your claim to naval supremacy with or against players around the world in thrilling and immersive battles.
World of Warships: Legends brings the online naval action loved by millions to home consoles for the very first time, alongside a host of content and features exclusive to the console experience.
Official website: https://wowslegends.com/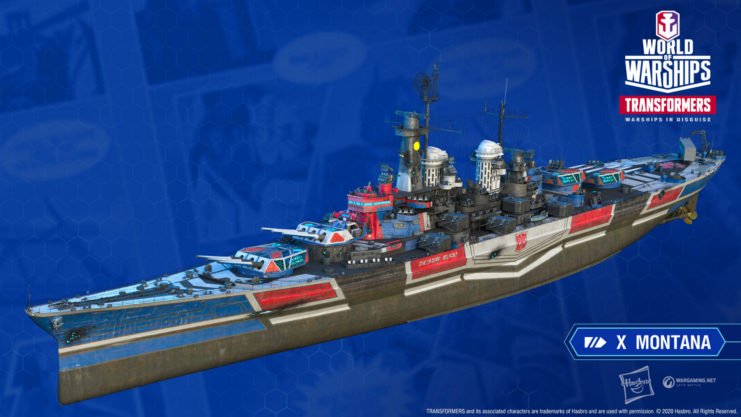 About Wargaming
Wargaming is an award-winning online game developer and publisher headquartered in Nicosia, Cyprus. Operating since 1998, Wargaming has grown to become one of the leaders in the gaming industry with 4500+ employees and offices spread all over the world. Over 200 million players enjoy Wargaming's titles across all major gaming platforms. Their flagship products include the massively popular free-to-play hit World of Tanks and the strategic naval action game World of Warships.
Official website: www.wargaming.com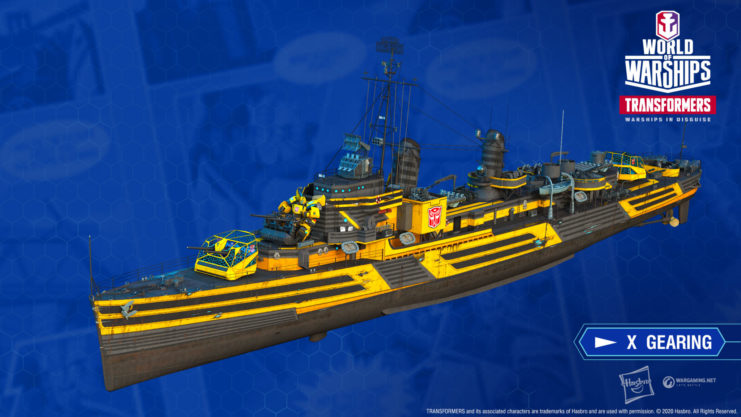 About Hasbro
Hasbro (NASDAQ: HAS) is a global play and entertainment company committed to Creating the World's Best Play and Entertainment Experiences. From toys, games and consumer products to television, movies, digital gaming, live action, music, and virtual reality experiences, Hasbro connects to global audiences by bringing to life great innovations, stories and brands across established and inventive platforms. Hasbro's iconic brands include NERF, MAGIC: THE GATHERING, MY LITTLE PONY, TRANSFORMERS, PLAY-DOH, MONOPOLY, BABY ALIVE, POWER RANGERS, PEPPA PIG and PJ MASKS, as well as premier partner brands.
Through its global entertainment studio, eOne, Hasbro is building its brands globally through great storytelling and content on all screens. Hasbro is committed to making the world a better place for all children and all families through corporate social responsibility and philanthropy. Hasbro ranked among the 2020 100 Best Corporate Citizens by 3BL Media and has been named one of the World's Most Ethical Companies® by Ethisphere Institute for the past nine years.
Another Article From Us: Remains of Sailor Killed in Pearl Harbor Identified
We routinely share important business and brand updates on our Investor Relations website, Newsroom and social channels (@Hasbro on Twitter and Instagram.)
© 2020 Hasbro, Inc. All Rights Reserved.