Update 0.9.8 brings a permanent campaign "Five Epochs of the Navy", new Dockyard construction featuring Tier VIII U.S. Anchorage, the new temporary Asymmetric Battle battle type, and much more
World of Warships celebrates its fifth anniversary this September with a massive new update that's going live today, bringing a new permanent campaign commemorating naval history through the ages, a new Dockyard featuring the Tier VIII cruiser U.S. Anchorage, a new battle type and loads of festive bonuses for the players.
Update 0.9.8 introduces a new permanent campaign titled "Five Epochs of the Navy" that honors the history of shipbuilding. Naval aficionados can travel through different eras in the history of shipbuilding by completing 50 tasks across five missions.
Successfully finishing the task will unlock an Epoch permanent camouflage, which can be applied to Tier IX ships. The new campaign also comes with the Five Epochs of the Navy collection, which will take the players on a journey through five different historical eras of naval engineering. Elements of the collection can be obtained by containers of the same name.
Update 0.9.8 will also see the launch of a new temporary battle type – Asymmetric Battle – which will be available during the first two weeks of the anniversary celebrations.
Historically, real naval battles frequently had an uneven number of combatants on each side, proving that tactics and strategy is the key to win over powerful enemies.
In Asymmetric Battle, a team of five to seven Tier VII–VIII ships will fight against teams of nine to twelve ships of Tiers V–VI. By winning battles, players will earn a new temporary resource – Battle Tokens.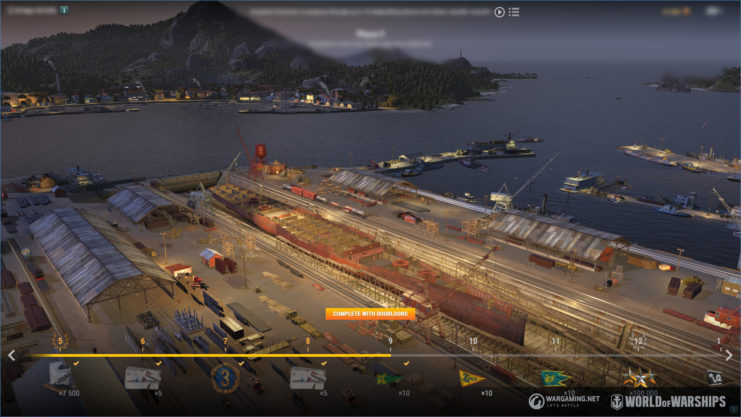 Players can build a new U.S. Tier VIII cruiser, the Anchorage, in a new Dockyard construction event. Anchorage's in-game build comprises 20 phases, with 18 of them available to be finished by completing Directives.
By completing all phases – also possible by spending doubloons – players will be awarded with the Anchorage and her National camouflage, a 10-skill Commander, a port slot, and a commemorative flag.
Furthermore, Update 0.9.8 allows players to receive a festive bonus for their first victory in this update on every ship starting from Tier V.
Rewards include 2x World of Warships Anniversary camouflages for Tiers V–VII, 1x Gift container for Tier VIII that contains 5 special signals, 2x Gift containers for Tier IX, and 1x supercontainer for Tier X. On top of that, this new update also starts a new season of Ranked Battles for Tier X ships with 8vs8 format and deploys new visual improvements such as enhanced fog.
Further details on Update 0.9.8 can be found here. Assets for World of Warships can be found in our press room.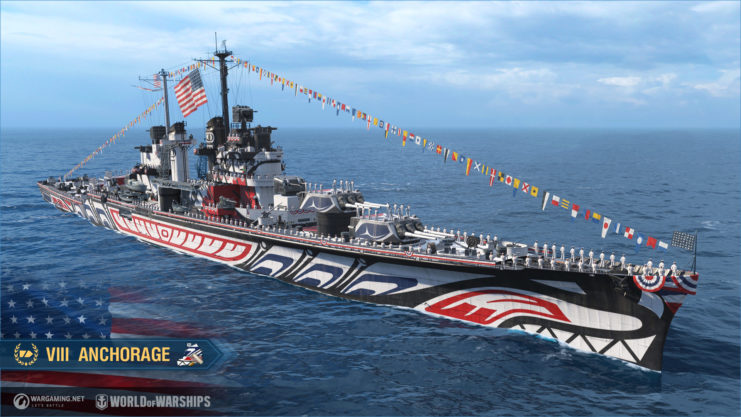 About World of Warships
World of Warships is a free, historical, online combat PC game from Wargaming. With its massive fleet of most iconic war vessels, including four different ship classes and strategically designed environment, World of Warships provides the ultimate naval warfare gaming experience, suitable for everyone.
Thanks to its largest collection of historically accurate ships available to play, World of Warships prides itself as a digital ship museum and a focal point for naval history enthusiasts.
New thematic content and innovative game modes are being added on a regular basis, providing a diverse and exciting gameplay to its broad player base.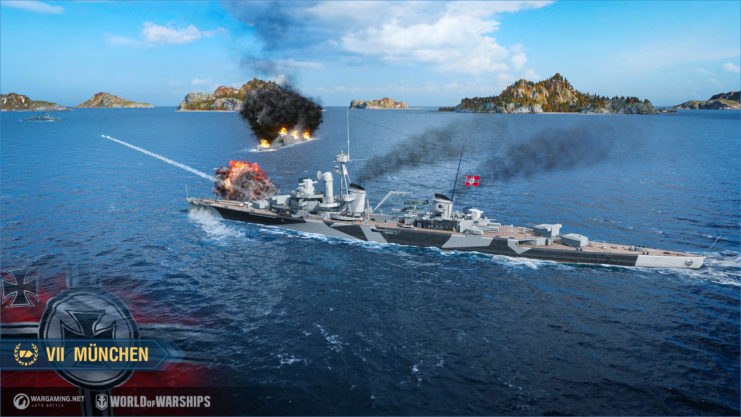 One franchise – multiple platforms
After the successful launch of World of Warships on PC, its unique gameplay and design has been adapted to bring free massive naval battles to other platforms with World of Warships: Legends available on PlayStation 4 and Xbox One and World of Warships Blitz on iOS and Android mobile devices.
Official website: www.worldofwarships.com
About Wargaming
Wargaming is an award-winning online game developer and publisher headquartered in Nicosia, Cyprus. Operating since 1998, Wargaming has grown to become one of the leaders in the gaming industry with 4500+ employees and offices spread all over the world.
Another Article From Us: Loved by the Nation WWII Vet Elizabeth Barker Johnson dies at 100
Over 200 million players enjoy Wargaming's titles across all major gaming platforms. Their flagship products include the massively popular free-to-play hit World of Tanks and the strategic naval action game World of Warships.