WWII veteran Elizabeth Barker Johnson passed away at the age of 100 on Sunday. She received her diploma from Winston-Salem State University's (WSSU) commencement ceremony in 2019.
Johnson enlisted in the Army in 1943. She was assigned to the 6888th Central Post Directory Battalion, known as the "Six Triple Eight." The 6888th was the only all-black female unit to be sent overseas during WWII. The mail system had gotten behind in their deliveries and they were tasked with cleaning it up.
She received her degree in education in 1949 and immediately began teaching. Her superintendent would not allow her time off of work to attend her commencement ceremony.
During her 99th birthday party, staff members from WSSU informed her that they wanted to have her walk across the stage and receive her diploma at that year's ceremony.
The 6888th battalion's commander, Major Charity Adams, was the first African-American commanding officer from the Women's Army Corp to be deployed to a theater of war. Her battalion would soon number 855 women tasked with the distinctly non-glamorous task of sorting years of backlogged mail.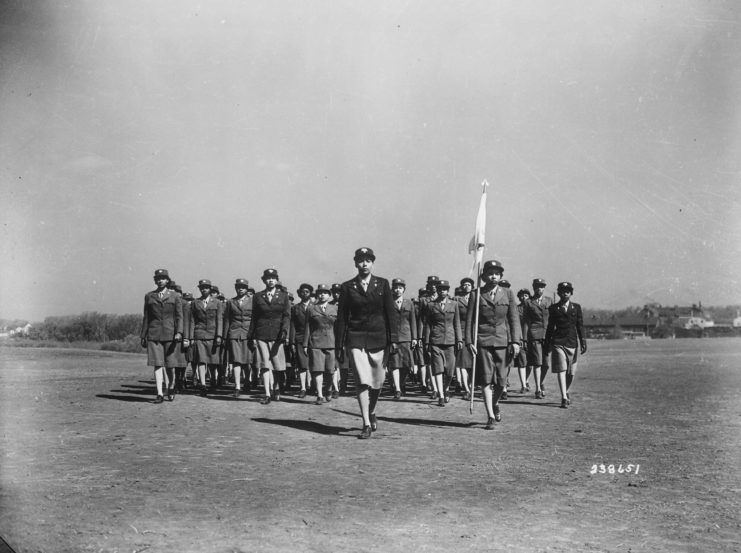 Mail was vital to the morale of the soldiers but the logistics of actually delivering that mail had proven challenging for the Army.
The women of the Six Triple Eight would work clearing out hangars filled with mail – over 17 million letters and packages for American soldiers serving across Europe. They worked long hours and what sleep they were allowed was often interrupted by air raids.
Adams knew that the battalion was set up to fail. The eyes of the Army brass would be waiting for the first sign that proved African-American women had no place in a theater of war.
Elizabeth Barker Johnson quit work as a housekeeper in order to join the Army. Until she read a recruiting pamphlet. She saw the cover saying "Uncle Sam wants you," read the information and then said, "Well, maybe you just got me."
Johnson went through basic training at Camp Breckinridge and then began working as a truck driver. black women in the 1940s were not generally given work driving trucks.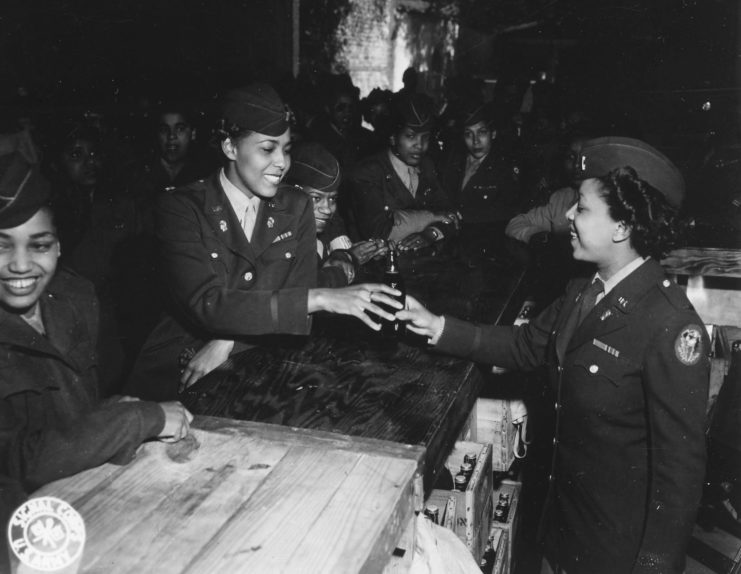 But most black women found the Army just as oppressive as civilian life with some commanders not allowing them on base and others assigning them menial tasks. Opportunities to serve overseas were almost unheard of.
General Dwight D. Eisenhower announced to the press that he was working to achieve an army in the field that matched the racial make-up of the country and had numbers to back it up.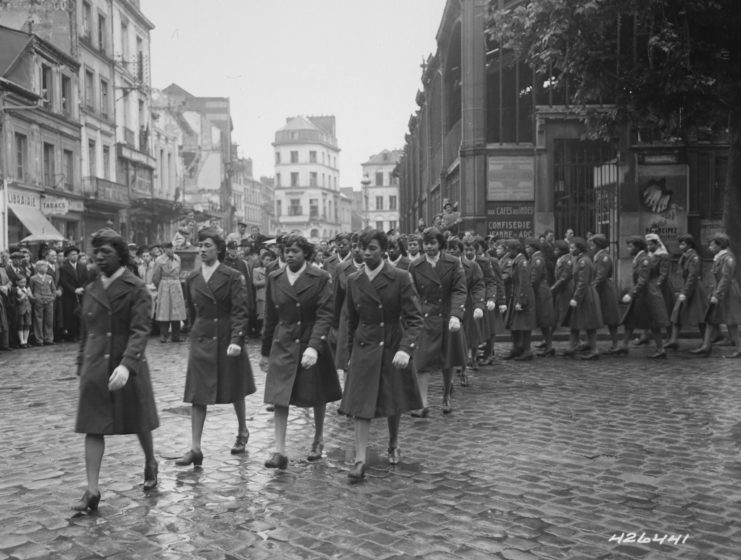 But his attitude was less progressive when it came to gender. Eisenhower announced a plan to send black members of the Women's Auxiliary Corps to England to drive cars, work as secretaries, and provide companionship for the black soldiers in England.
Oveta Culp Hobby, the WAAC director, responded that the women would report to England to do the work they were trained for and not to be "companions."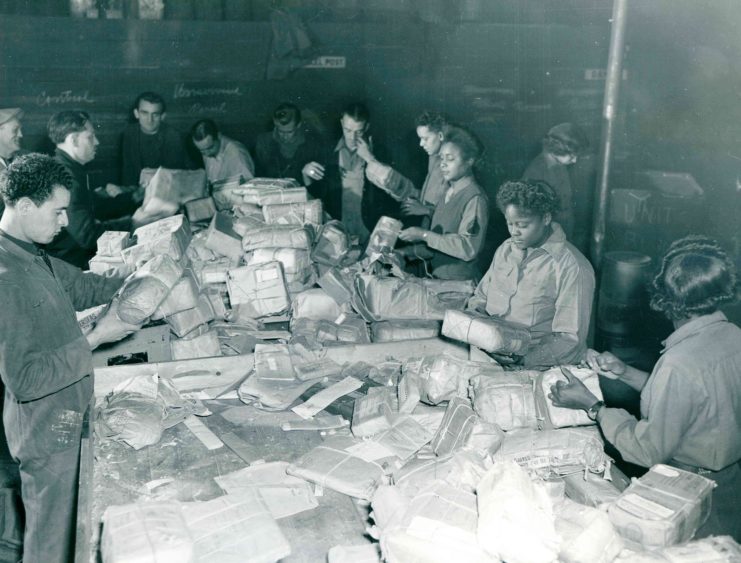 When the Six Triple Eight arrived in England to restore the mail service, they were given six months to complete the work. They did it in three.
Afterwards, Adams was promoted to lieutenant colonel which made her the first African-American woman to reach that rank.
Another Article From Us: Pearl Harbor Victim Brought Home for Burial After Almost 80 Years
The 6888th would not receive any recognition for their work until they were awarded the Meritorious Unit Commendation in 2019.