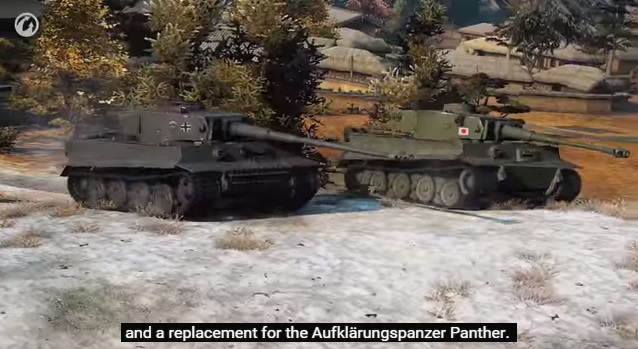 Version 9.9 is ready for deployment. This update will bring some very interesting content and changes to some aspects of the game. Here's a handy summary of what's new:
Steel Hunt and Supply Swarm Events
The Domination event will be supplemented with two new modes: Steel Hunt and Supply Swarm. Both of these modes will have their own rules and objectives, and will be released progressively. Stay tuned for more info coming soon!
New Vehicles
Update 9.9 will bring two new vehicles to the game: The Spähpanzer 1.C and the Heavy Tank No. VI. The former is a German Tier VII light tank that will replace the Aufklärungspanzer Panther, and the latter is a Japanese Premium Tier VI heavy tank that is a version of the legendary Tiger. Stay tuned for more info coming soon!
Changes to the Map "Swamp"
The map "Swamp" will be reworked with this update to have more balanced gameplay.
Some Fixes in Armour Mechanics
Once version 9.9 goes live, certain vehicles will undergo some changes and fixes in their damage models, which will result in changes for frontal armour effectiveness.
Graphical Improvements
The visual quality of the game will be improved for both Standard and High Quality clients. This will be particularly evident in the quality of shadows and water. These improvements will also translate into a better game performance.
Changes in Clan Wars
There will be a change in the display of Global Map battles in the statistics with version 9.9. It will be possible to access the performance of players by separate statistics for the Global Map, and those will not be mixed with random battles statistics.
Battles conducted on the Global Map will not be considered in the overall account statistics now. That info will be available in the statistics tab, then separately for battles of VI, VIII and X tiers.
The statistics of Global Map battles will be available in a separate tab in the game client, similarly to other modes.
All battles on the Global Map held after 9.9 will be added in the new tab.
All battles carried out on the Global Map until version 9.9 will be moved to the new tab for the Global Map battles, according to the following principle:

Battles with Tier IX, X tanks – in the Tier X section
Battles with Tier VII, VIII tanks – in the Tier VIII section
Battles with Tier VI tanks and below – in the Tier VI section
Important: Previously conducted battles will not be removed from the general statistics in order to avoid discrepancies in player profile before and after the change. Data migration of battles will take several days, during which some players may not see statistics displayed correctly. Battles conducted before version 9.9 will be moved with the starting point set to May 2012. Battles before this time will not be taken into consideration.
Vehicles Reworked for HD
This update reworks a total of 14 vehicles for HD quality, including some of the most popular tanks like the AMX 50 100, FCM 50 t, T-62A and VK 36.01 (H).
For complete list of changes and additions please refer to the Updates section on the website.
You will be able to experiment with all of this new content once the new update is implemented in the game. In order to make the changes, the game server will be undergoing maintenance on 15 July from 05:00 to 11:30 CEST (UTC+2).
IMPORTANT: Due to the update, the Global Map in Clan Wars will be undergoing maintenance from 15 July at 01:15 CEST (UTC+2) until 16 July, 01:15 CEST (UTC+2) during which it will be frozen.
Players with a Premium account active during the maintenance will be compensated.
Will you be the first to test the new version, Commanders?