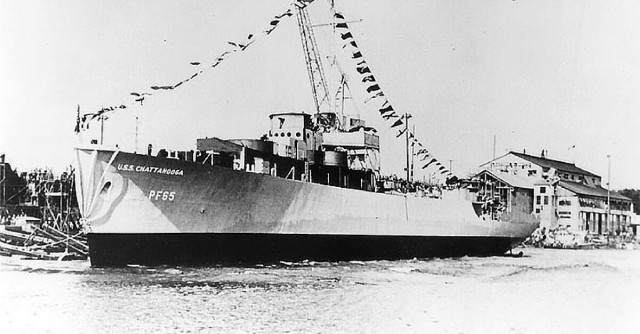 A World War Two veteran who has spent the majority of his time on or in the water recalls his military service at the age of 94.
John Hurst was born in Shelton, Washington in 1921 and was even brought home from the hospital in a rowing boat. Before the war, John had a career on the water, working on tug boats that his father owned. Once the war ended, he returned to his home town to continue working on the tugs.
John's son Rod says that John never really talked about the war that much to him, but that it shaped his father's entire life. Rod says that he has learnt everything about the water from his dad, who had so much knowledge, especially about the local waters near their home.
John joined the US Coast Guard in the summer of 1942 because he wanted to become part of the war effort along with other American men of military age. When John joined the Coast Guard, it was under the supervision of the US Navy. John was first sent to boot camp in California and was then deployed to the USS Uniontown on the East Coast. The vessel was assigned to be escorting convoys crossing the Atlantic.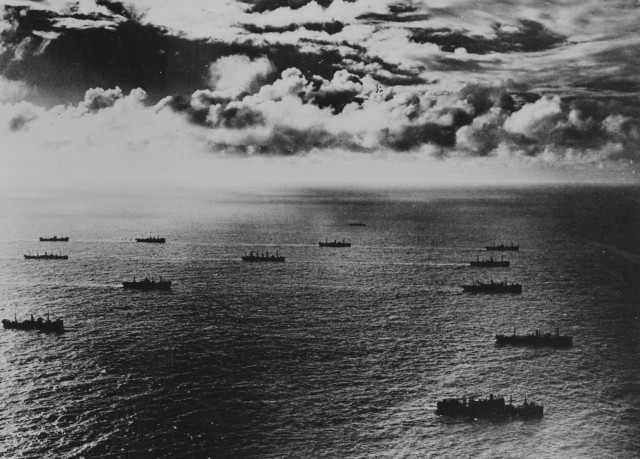 John says that he made around 45 or more journeys to escort freighters through the war. Each crossing would take around 22 sea-faring days at was a total distance of around 3000 miles. John's position on the ship was as quartermaster, assisting the navigation officer. He managed the chronometer and around 1000 charts.
Aboard the USS Uniontown life was excellent for John. He says that all of the crew had food and a bed to sleep in, so they felt better off than the ground troops battling it out in Europe or the Pacific. He recalls how the ship would have fresh milk for only about the first week of a voyage, and firm favourite foods included Spam and beans.
Even though it's been 70 years since the end of World War Two, John can remember every detail of his service with the Coast Guard. Almost 500 World War Two veterans die every day, so first-hand memories of WWII are becoming fewer and fewer.
USS Uniontown: Service History
Following shakedown in the Caribbean and a brief visit to Charleston, South Carolina, Uniontown joined Task Force 61 at Hampton Roads, Virginia, on 27 December 1944 for duty as a convoy escort. Two days later, the Coast Guard-manned escort vessel got underway for the first of three round-trip voyages across the Atlantic, escorting convoys to Oran, Algeria, and back.
Her first round trip lasted from 29 December 1944 to 11 February 1945; the second round trip commenced on 15 March and ended with the ship's return to New York on 9 April. On 28 April, Uniontown got underway for North Africa and her last wartime convoy escort run.
While en route to Algeria, Uniontown received word that German forces had surrendered at Rheims on 7 May, ending the long European war. Arriving at Oran on the 13th, Uniontown soon got underway for the United States and reached Philadelphia, on 8 June for conversion to a weather ship. On 3 July, outfitted for weather patrol duties, she set out for Newfoundland, and arrived at NS Argentia two days later.
On 13 July, Uniontown commenced operations at Weather Station No. 3 and remained on station until 2 August. The ship returned to Grønnedal, Greenland, from 3 to 20 August in between deployments on weather patrol. The frigate served on Weather Station No. 1 from 22 August to 11 September, and subsequently at Weather Station No. 3 from 2 to 20 October before she returned to the Boston Navy Yard.
A month later, Uniontown headed for Hampton Roads and arrived at Norfolk, Virginia, on 30 November 1945.