In World War II, women took aviator positions in the US Air Force in order to relieve the men of the First Tactical Air Force for combat duties. The women, known as WASPs (Women's Airforce Service Pilots) took over tow-target and tracking mission flying. These are considered to be a couple of the most difficult and tedious jobs for pilots in the air force.
Both of those tasks require flying back and forth for hours on a preset course, making very precise turns in the process.
Though they were issued Air Force uniforms, they were considered civilian employees. When they arrived at air force bases, the MPs would often be confused, thinking that the women, in their uniforms, were trying to impersonate somebody, but not sure who it was they could possibly be trying to look like.
The first group of WASPs numbered 25. They moved into Camp Davis on July 10, 1943. They were soon joined by 25 more.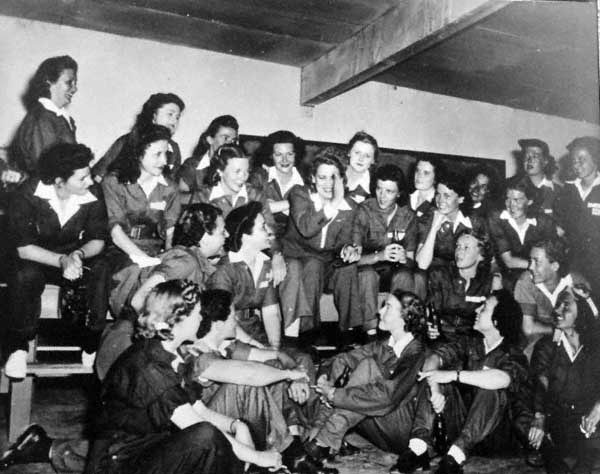 All of the WASPs completed a six-month training course at Sweetwater, Texas, after being selected from a pool of thousands of applicants.
During a six-week training course at Camp Davis, the women were trained in the link trainer and taught how to identify aircraft. They were educated in meteorology, navigation, medical training, seamanship, woodsmanship, and airplane and engine maintenance. They were also taught how to fill out the reports used in the air force and how to send and receive morse code.
On a typical day, they would wake for calisthenics at 6:45 am. They were given fifteen minutes to change before breakfast at 7:30 am. They then reported to the airfield to receive their missions for the day.
WASPs that received a mission in a new type of aircraft or a cross-country flight would meet to be briefed by their flight leader. The briefing room was marked with a sign stating, "WASP's Nest, Drones Keep Out, or Suffer the Wrath of the Queen."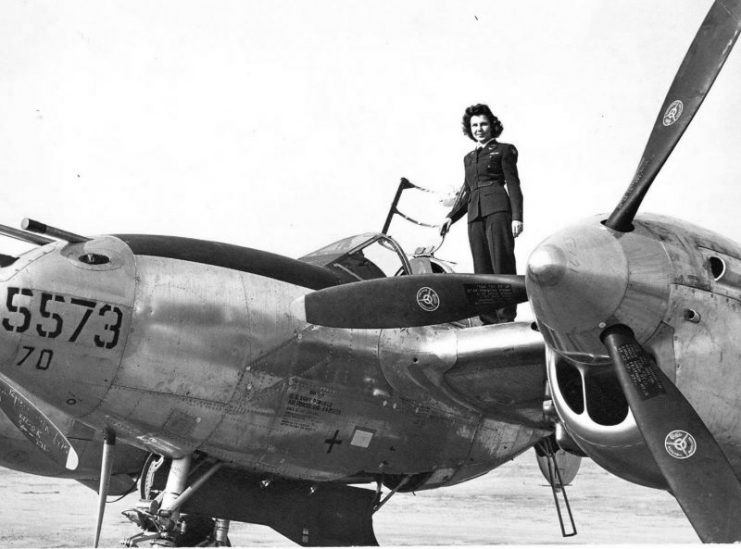 Pay for WASPs was lower than the pay for servicemen. They received $150 per month while in training and $250 per month after. From that, they needed to pay $50 for room and board and pay for their own uniforms at $12.50 per pair of pants and $8 to $12 per shirt. Most WASPs bought four sets.
The WASP program resulted from the merger of the earlier WAFS (Women's Auxiliary Ferrying Squadron) which ferried new airplanes from the manufacturer to the air force bases and the WFTD (Women's Flying Training Detachment) which ferried planes but also tested new engines, towed targets for anti-aircraft target practice, flew in searchlight tracking training missions and trained male pilot cadets.
https://youtu.be/dIVeiG8QXVo
While administered by the Army, the WASPs remained a Civil Service organization. This meant that the 38 WASPs who gave their lives in service to their country were denied military honors – they did not even receive funding to transport their bodies home. In 1977, Jimmy Carter signed the G.I. Bill Improvement Act which finally gave WASP pilots full military status. It wasn't until 2016 that veteran WASPs were allowed to be buried in Arlington National Cemetery.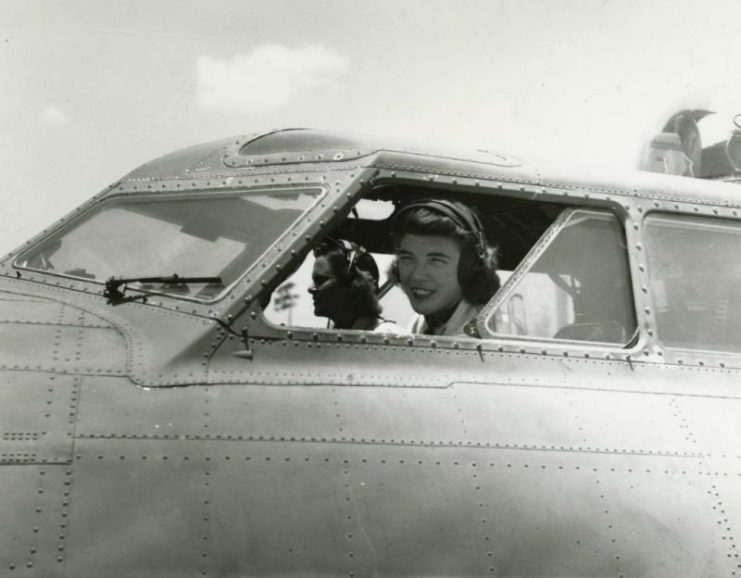 By the time the WASP program was ended in December of 1944, over 1,000 pilots had been trained (including those trained in the WAFS and WFTD programs). Those women flew over 60,000,000 miles in operational flights and delivered 12,650 aircraft from manufacturers to airfields. That accounts for more than 50% of all combat aircraft built in the US during the war.
General "Hap" Arnold wrote in his letter of notification about the disbanding of the WASP program: "When we needed you, you came through and have served most commendably under very difficult circumstances… I want you to know that I appreciate your war service and the AAF will miss you…"