Like many soldiers, from many different armies and many different wars, Fredrick Shepherd, a soldier who fought for the British army in 1914, wrote about his experiences in a journal.  Now, one hundred and four years later, it's in the possession of his great-great-grand-daughter, Jodi Shepherd.
But Jodi has one problem, and that is that she can't decipher his handwriting and has therefore put out a request for anyone who might be able to help her to get in touch.She can make sense of some of it, but there's something about the older style of handwriting her great-great-grandfather used that stops her from getting beyond an incomplete understanding.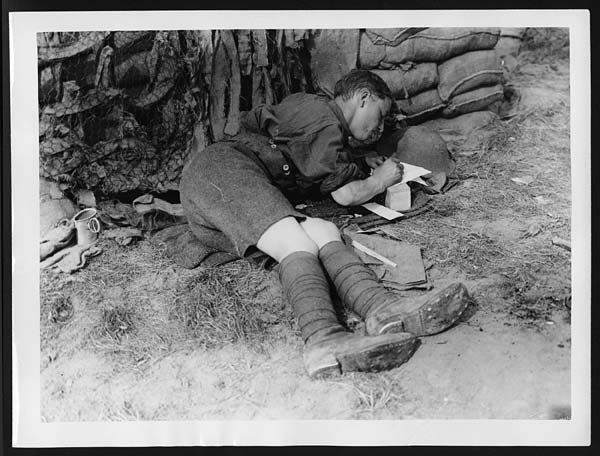 "I can make sense of some words.  I've had it for a while and would love to be able to just read one page," she said.
The diary is in a fragile state and must be treated with kindness and care or she would have sent it out, but she did manage to photocopy some of its pages.  She knows that her grandfather's name was Fredrick Shepherd, but states there's a discrepancy with the official record, as he served under the name Captain Fredrick Francis Cherrett Shepherd.
"He was 15-years-old when he joined and funnily enough we share the same birthday," she said.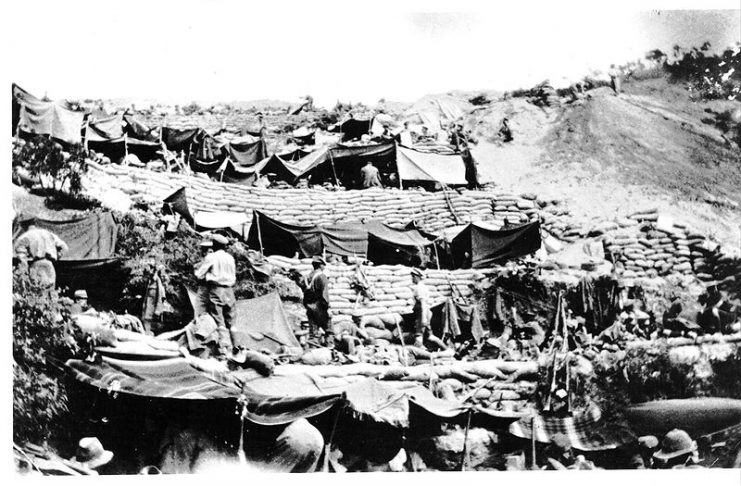 After sharing the diary online, Jodi had some luck.  She received a number of messages from people who said they could decipher a page or two from the diary.  They tell the story of a young officer fighting in the earliest hours of the morning while the Germans shelled his unit for four days.  Eventually, the German advance stalled at 6 p.m.  The translation continues with Captain Shepherd noting the bodies of casualties, some dead and a lot more wounded, as they pass.  Those still breathing cheerily shout good luck to them as they pass while the German shells fall all around.
Jodi stated that from what she could discern, her great-grandfather became acquainted with a nurse serving with the Russian army.  This lady would later become his wife, and after the war, they would settle in France.  They stayed there for three years before moving to Australia.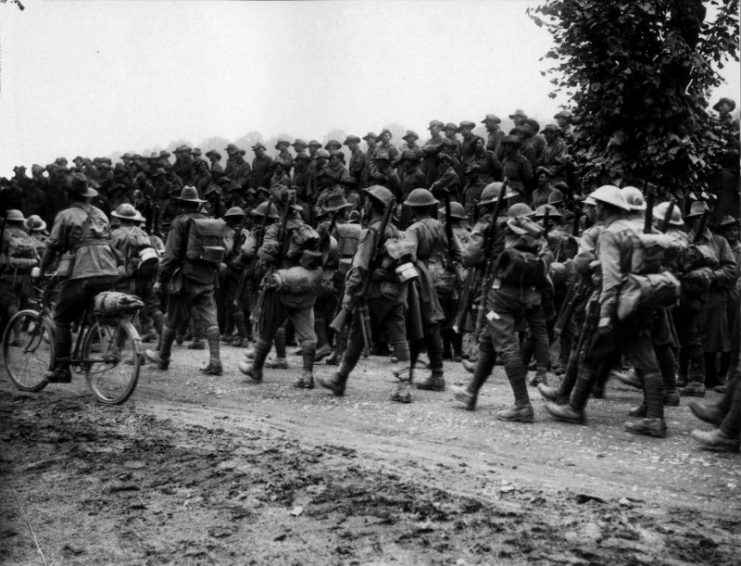 Jodi has also acquired the original first world war discharge summary signed by King George as well as some of her grandfather's photos and medals from the second world war, which she proudly wore in honour of both her grandfather and great-grandfather at the annual dawn Australian and New Zealand Army Corps (ANZAC) service honouring the war dead from all wars, conflicts and peacekeeping missions Australian servicemen and women have been involved in.
The First World War is considered to be one of the most brutal, deadliest conflicts in all of human history.  Over sixteen million people died – nearly seven million civilians and ten million military personnel counted among the dead.  The total number of casualties, dead and wounded, both civilian and military, is believed to be around thirty-nine million.  The numbers are truly staggering.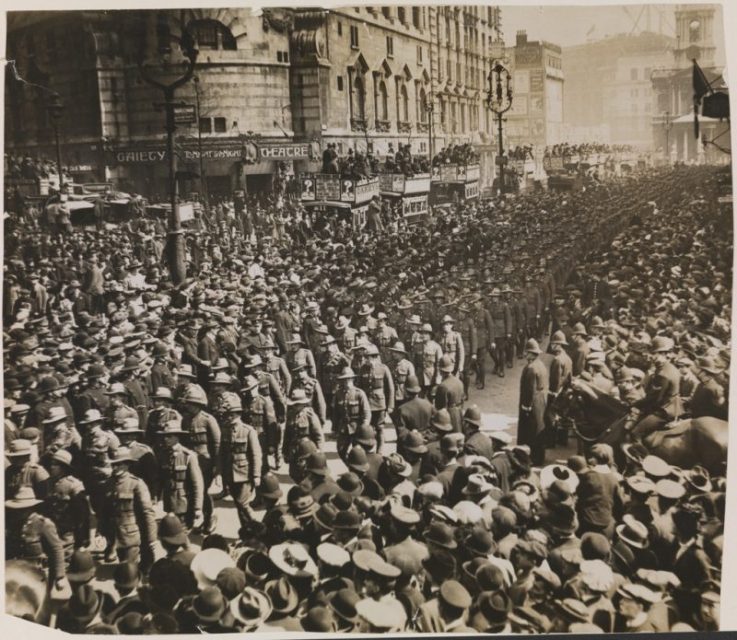 Records such as the journal in the possession of Jodi Shepherd are essential to understanding the day-to-day aspects of wartime life.
Beyond dry statistics like those quoted above, they teach us about morale and provide a historical record of the way the men fought, lived and died for their countries, as well as giving an important window into their lives both during and after the war so that future generations can try and understand and comprehend what happened and why.