John Warner, a former sailor, Marine, and Senator, has been laid to rest at the Arlington National Cemetery following his death on May 25th 2021 at age 94. Warner spent the majority of his life in service to the United States and made crucial contributions to both U.S. and international politics.
He was buried on Wednesday, June 23rd, in Section 4 of Arlington Cemetery, in a location close to Joint Base Fort Myer-Henderson Hall, and not far from his parents, who are also buried at Arlington.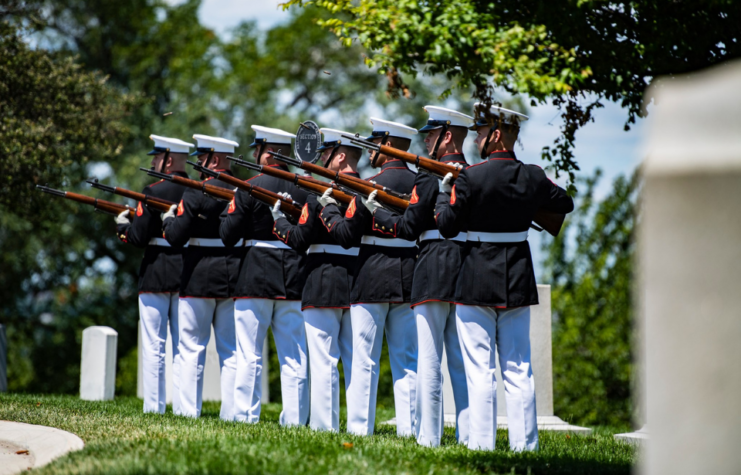 Described as a "class act," Warner was critical to important political and military decisions. Joe Biden served alongside Warner in the Senate.
In his eulogy, Biden said, "He understood that democracy is more than a form of government. He understood that democracy was a way of being and … that empathy is the fuel of democracy, the willingness to see each other as opponents, not as enemies, and above all to each other as Americans, even when we disagree."
Warner's life was dedicated to the U.S.
Warner was born in Washington, D.C., in 1927 to parents who also served the U.S. His mother, Martha Stuart Warner, served in the Red Cross, and his father, John William Warner, was a surgeon for the U.S. Army during WWI. He joined the Navy in January of 1945 and served for a year. He left the Navy as a petty officer third class, and started college at Washington and Lee University. After graduating in 1949, he enrolled at the University of Virginia Law School.
In 1950, not long after he began at the University of Virginia, Warner left to join the U.S. Marine Corps instead and was eventually deployed to Korea. During the Korean War, Warner served as a ground aircraft maintenance officer. He left the Marines at the rank of captain after the war ended. Once he was back in civilian life, he continued to pursue his education, attending the George Washington University and earning his law degree.
In 1969, Warner became the Under Secretary of the Navy in the Nixon Administration, and in 1972, he was appointed the Secretary of the Navy. While Secretary of the Navy, Warner helped to negotiate in talks between the U.S. and USSR to reduce incidents between the nations at sea, and if they did clash to limit an escalation. He was elected to the U.S. Senate in 1978 and would remain there for over 30 years until 2009, making him the second longest serving senator from Virginia.
Warner had three children with his first wife Catherine Mellon, but the two separated in 1973. Three years later, he married famous actress Elizabeth Taylor. In 1982, Warner and Taylor divorced and he wouldn't remarry again until 2003.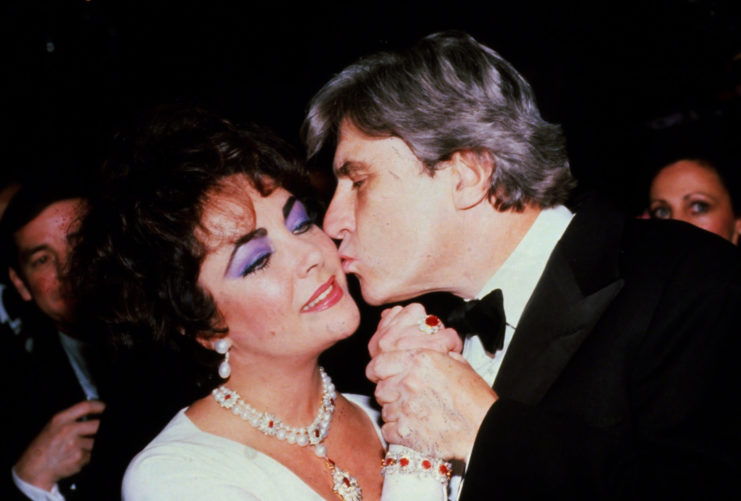 Warner supported military action in Iraq, but would later oppose the continued military presence once he believed the U.S. had fulfilled its commitments.
He was a member of a vast number of committees, including the Senate Committee on Health, Education, Labor, and Pensions, the Environment and Public Works Committee, the Senate Select Committee on Intelligence, and was the chairman of the Senate Armed Services Committee. Warner also helped boost billions of dollars into the Virginian economy by growing its military and shipbuilding industries.
Upon his death, Senator Mark Warner (no relation) said, "There isn't a sailor, soldier, airman or Marine in Virginia or anywhere in the country who doesn't owe a debt of gratitude to Senator Warner."
More from us: Marine MIA At Pearl Harbor Has Been Identified After 80 Years
Mark Warner said when he encounters difficult situations, he asks himself, "What would John Warner do?"
"That's who John was, a class act," Mark Warner said. "He was a leader of substance in the Senate and the country. May this American hero rest in peace."