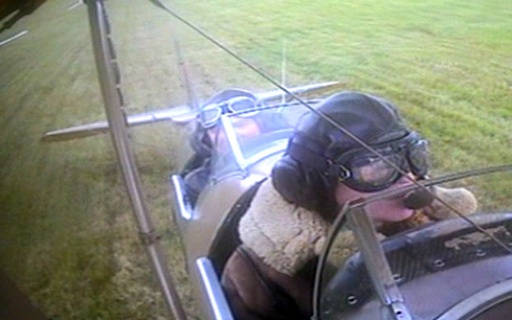 World War II veteran, Trevor Watkins, first learned how to fly a Tiger Moth plane 72 years ago when he was just 19 years old.  During the war, he was a pilot within a bomber squadron that was primarily based in Italy.
At 91, Watkins is still working, currently as a packer at Connevans, a manufacturing company in Merstham.  For his 90th birthday, his co-workers gave him a wonderful birthday present when they arranged to pick Watkins up for work in a 1950 Bentley.
For his 91st birthday, they outdid themselves when they gave him the gift of a lifetime by organizing an opportunity for Watkins to fly in a vintage Tiger Moth plane made available from a Berkshire airfield.  It was the first time that Watkins flew in this type of plane in decades, The Telegraph reports.
When asked about his flight, Watkins described the experience as "amazing".